Deep Seductive Poems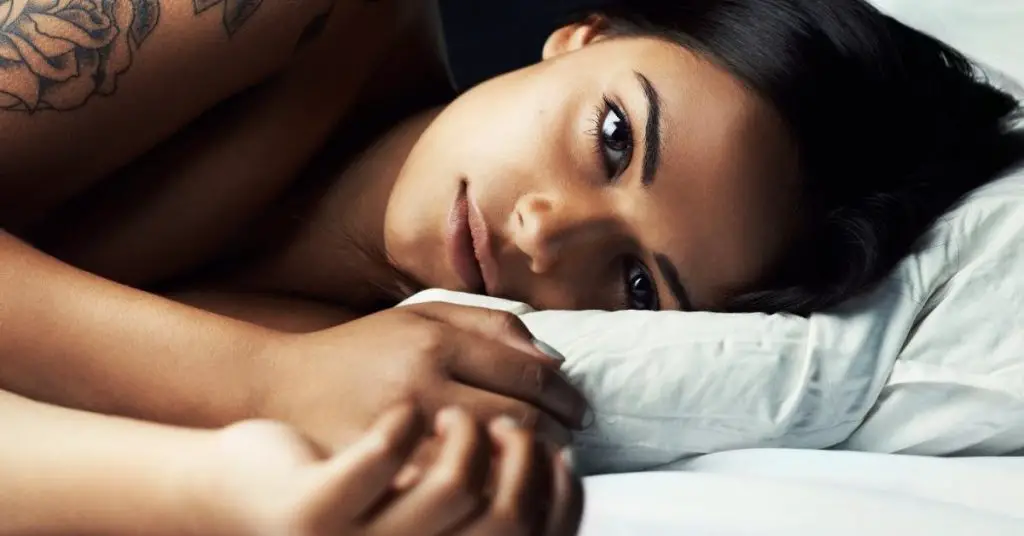 These deep seductive poems are sure to stir your heart and soul. They are the perfect way to express your deepest desires and longings. So, go ahead and indulge yourself in these sensual poems and let your passions run wild.
Whether you're in the mood for some lighthearted fun or looking to fan the flames of passion, these five deep seductive poems are sure to stir your heart and soul.
Affiliate Disclaimer: This post may contain affiliate links, which means I will receive a commission if you make a purchase using these links.
Let Deep Seductive Poetry Light Your Desire Fire
Deep and seductive poems have the ability to ignite a fire within us. They can make us feel passion and desire like never before.
When we read these types of poems, we are transported to another world where anything is possible. We can feel the heat of the fire burning inside of us, igniting our own passion and desire.
Gasoline
If you see me afire
It's because you are
The gasoline.
You fuel
my insatiable desires,
You fuel
my wild imagination,
If you see me afire
Don't try an extinguish
My flames
Just pour more of
Your gasoline on me-
Pour it on me, please.
---
Seductive Poems Can be Soft and Gentle
Deep seductive poems can be very effective in expressing your feelings for someone. If you have strong emotions for someone, then writing a poem can be a great way to show them how you feel. It can also be a way to show your passion and desire for someone.
Feather Brush
I want to be a feather brush
I want to be soft enough
To tease you
In all the right places,
I want to glide across your skin
Sending bolts of temptation
Through every molecule
Of your being.
I want to drive you crazy
With insatiable desires,
That only I can satisfy.
I want to be that feather brush
That makes your pores come alive
And unchain your imagination,
Taking you to forbidden places
To make your sensual dreams
Come to life.
---
The Right Words Can Make Seduction Magical
When it comes to seduction, the right words can be magical. Whether you're trying to seduce a new love interest or spice up things with a long-time partner, Deep Seductive Poems can help you get the results you desire.
My Words
I want my words to reach you
In those places
Where ordinary words are forbidden.
I want my words to penetrate you
In the places
Where your excitement
And temptation cannot
Be contained or controlled.
I want my words to seep
Into your core, stirring up
All your unfulfilled desires,
Setting you afire
While I watch you burn with
Blazing desires.
---
Soft Touches Can Open Romantic Doors
Think about the last time you were touched by someone you found attractive. What did they say to you? Chances are, it wasn't just "hello" or "nice to meet you." They probably said something flirty or even suggestive.
Your Feathery Touch
Your touch,
It does things to me.
Your touch is so feathery,
So sweet and inviting,
I can barely keep up
With my racing breath.
Your touch kisses my skin
Like the petals of blooming roses.
Your feathery touch,
I can feel it long after you leave.
Your feathery touch
Lingers like an enticing fragrance
That permeates a crowded room.
---
Your Eyes Can Be A Seductive Tool
Your eyes can be a seductive tool, and deep, seductive poems can be the perfect way to express your feelings of desire. When it comes to writing a seductive poem, the key is to be sincere and honest about your feelings. There is no need to try to be overly poetic or flowery; simply let your words flow from the heart.
The Twinkle in Your Eyes
There is a magical potion
In your enticing smile
And a twinkle in your eyes
That fondles me in sensitive places.
I get lost in your sweet gaze
And carried away by your
Contagious happiness.
The twinkle in your eyes
Fondles me
And I get lost in sweet reverie,
Leaving all my worries outside
My mind's door.
---
The last word on deep seductive poems
In conclusion, we hope these five deep seductive poems have stirred your heart and soul. They were each incredibly beautiful and moving in their own way. Poems like these often leave you feeling deeply affected.
Be sure to share them with others who you think might enjoy them as well.