Seductive Poetry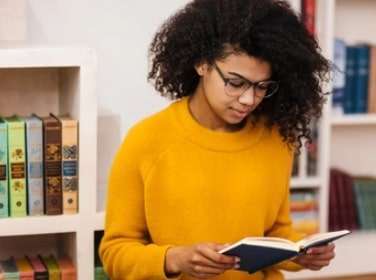 Seductive poetry is a genre known for its intricate and sensual style. It's a genre that's focused on the word and its different powers and allures. This genre can be read and enjoyed by both men and women. Popular seductive poetry authors include Oscar Wilde, Anais Nin, and Aphra Behn. There are many collections of seductive poetry, including The Penguin Book of Erotic Verse and Secret Lyrics: Erotic Poems from Ancient Greece and Rome.
Affiliate Disclaimer: This post may contain affiliate links, which means I will receive a commission if you make a purchase using these links.
The lush and alluring words of seductive poetry
Seductive poetry is not just for romance. It's for anyone who wants to explore their creative side and create an erotic poem that will get under the skin of their lover. I deliberately selected poems that were not written in recent history to emphasize how long this kind of writing has been en vogue. Now let's enjoy five of the best examples of seductive poetry in history.
Taste the subtle sweetness of the words in this seductive poetry
In this piece, Donne conveys his increasing enthusiasm in a way that warrants close scrutiny. He wrote this poem in a single long stanza consisting of forty-eight lines. He divided the lines into rhyming pairs, forming rhyming couplets. Read the full poem below:
Come, Madam, come, all rest my powers defy,
Until I labour, I in labour lie.
The foe oft-times having the foe in sight,
Is tir'd with standing though he never fight.
Off with that girdle, like heaven's Zone glistering,
But a far fairer world encompassing.
Unpin that spangled breastplate which you wear,
That th'eyes of busy fools may be stopped there.
Unlace yourself, for that harmonious chime,
Tells me from you, that now it is bed time.
Off with that happy busk, which I envy,
That still can be, and still can stand so nigh.
Your gown going off, such beauteous state reveals,
As when from flowery meads th'hill's shadow steals.
Off with that wiry Coronet and shew
The hairy Diadem which on you doth grow:
Now off with those shoes, and then safely tread
In this love's hallow'd temple, this soft bed.
In such white robes, heaven's Angels used to be
Received by men; Thou Angel bringst with thee
A heaven like Mahomet's Paradise; and though
Ill spirits walk in white, we easily know,
By this these Angels from an evil sprite,
Those set our hairs, but these our flesh upright.
Licence my roving hands, and let them go,
Before, behind, between, above, below.
O my America! my new-found-land,
My kingdom, safeliest when with one man mann'd,
My Mine of precious stones, My Empirie,
How blest am I in this discovering thee!
To enter in these bonds, is to be free;
Then where my hand is set, my seal shall be.
Full nakedness! All joys are due to thee,
As souls unbodied, bodies uncloth'd must be,
To taste whole joys. Gems which you women use
Are like Atlanta's balls, cast in men's views,
That when a fool's eye lighteth on a Gem,
His earthly soul may covet theirs, not them.
Like pictures, or like books' gay coverings made
For lay-men, are all women thus array'd;
Themselves are mystic books, which only we
(Whom their imputed grace will dignify)
Must see reveal'd. Then since that I may know;
As liberally, as to a Midwife, shew
Thy self: cast all, yea, this white linen hence,
There is no penance due to innocence.
To teach thee, I am naked first; why then
What needst thou have more covering than a man.
The seductive words that will make you swoon
This poem is written in free verse and is a passionate expression of sexual love. The speaker shares his respect for Amarantha's beauty after they had sex (particularly her hair). The poem's first verse is addressed to a woman named Amarantha, and the speaker advises her to let her hair "flow" rather than braid it. To learn more, read the poem below:
Amarantha sweet and fair
Ah braid no more that shining hair!
As my curious hand or eye
Hovering round thee let it fly.
Let it fly as unconfin'd
As its calm ravisher, the wind,
Who hath left his darling th'East,
To wanton o'er that spicy nest.
Ev'ry tress must be confest
But neatly tangled at the best;
Like a clue of golden thread,
Most excellently ravelled.
Do not then wind up that light
In ribands, and o'er-cloud in night;
Like the sun in's early ray,
But shake your head and scatter day.
See 'tis broke! Within this grove
The bower, and the walks of love,
Weary lie we down and rest,
And fan each other's panting breast.
Here we'll strip and cool our fire
In cream below, in milk-baths higher:
And when all wells are drawn dry,
I'll drink a tear out of thine eye,
Which our very joys shall leave
That sorrows thus we can deceive;
Or our very sorrows weep,
That joys so ripe, so little keep.
There's even seductive poetry for when you're in the mood
A young woman is exhorted to enjoy the pleasures of life before destiny claims her. The poet is attempting to entice his subject, the "coy mistress." Throughout the process, the speaker ponders the nature of death with terrifying intensity.
Death appears to have taken hold of the poem throughout, displacing the speaker's sensual vitality and filling it with a sense of dread. Continue reading to learn more.
Had we but world enough and time,
This coyness, lady, were no crime.
We would sit down, and think which way
To walk, and pass our long love's day.
Thou by the Indian Ganges' side
Shouldst rubies find; I by the tide
Of Humber would complain. I would
Love you ten years before the flood,
And you should, if you please, refuse
Till the conversion of the Jews.
My vegetable love should grow
Vaster than empires and more slow;
An hundred years should go to praise
Thine eyes, and on thy forehead gaze;
Two hundred to adore each breast,
But thirty thousand to the rest;
An age at least to every part,
And the last age should show your heart.
For, lady, you deserve this state,
Nor would I love at lower rate.
       But at my back I always hear
Time's wingèd chariot hurrying near;
And yonder all before us lie
Deserts of vast eternity.
Thy beauty shall no more be found;
Nor, in thy marble vault, shall sound
My echoing song; then worms shall try
That long-preserved virginity,
And your quaint honour turn to dust,
And into ashes all my lust;
The grave's a fine and private place,
But none, I think, do there embrace.
       Now therefore, while the youthful hue
Sits on thy skin like morning dew,
And while thy willing soul transpires
At every pore with instant fires,
Now let us sport us while we may,
And now, like amorous birds of prey,
Rather at once our time devour
Than languish in his slow-chapped power.
Let us roll all our strength and all
Our sweetness up into one ball,
And tear our pleasures with rough strife
Through the iron gates of life:
Thus, though we cannot make our sun
Stand still, yet we will make him run.
The seductive poetry words that will make you come back for more
The poet's startled reaction, which was prompted by his mental intrusion into the lady's thoughts, is brilliant. Cummings captures, modifies, and expands on it by suggesting she responds to mental touching with "a shyly obscene smile."
He creates a complex image of a woman caught in the act of uttering a forbidden concept that has mistakenly entered her thoughts. Her defenses had been penetrated for a brief period, and the word "shyly profane" describes her surprising and fleeting joy. To really understand Cummings brilliance, read the entire poem below:
lady, i will touch you with my mind.
touch you and touch and touch
until you give
me suddenly a smile, shyly obscene
(lady i will
touch you with my mind.) Touch
you,that is all,
lightly and you utterly will become
with infinite care
the poem which i do not write.
Here are the facts, in no particular order: Being seduced by a partner via poetry is similar to being lured by any other great partnership. It all comes down to the things you have in common with your spouse and your feelings for each other.
Poetry is just one more way to convey love and affection to a partner who is out of sight or completely absent. This connection can last indefinitely if both parties honor and fulfill their obligations by communicating in a way that keeps them connected even when they are not physically there.

Which one of the seductive poems shared was your favorite and why? Share your thoughts in the comments section below, and thank you for taking the time to read and share your thoughts.