Maya Angelou Poems
Maya Angelou poems are some of the most prolific and well-known pieces of literature in recent history.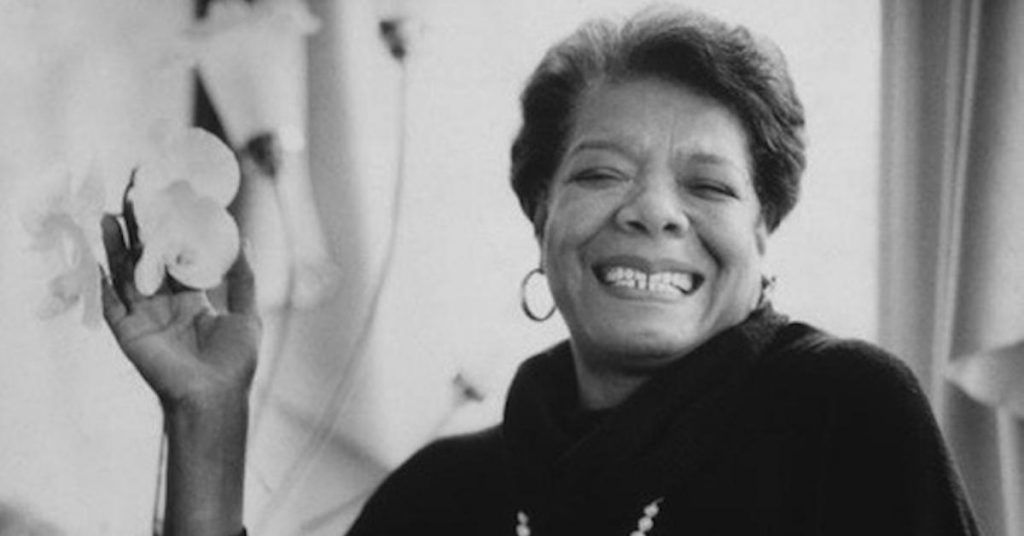 These Maya Angelou poems have made her one of the most prolific and respected poets of our time. Her work is characterized by its elegant and moving use of language, as well as its insights into the human condition.
In these poems, she explores some of the most universal themes: love, loss, hope, and courage. With her trademark honesty and insight, she gives voice to the emotions that we all feel but often struggles to express.
Affiliate Disclaimer: This post may contain affiliate links, which means I will receive a commission if you make a purchase using these links.
Maya Angelou Poems About Life
Maya Angelou's poems about life offer a unique perspective on the human experience. Her work is characterized by its use of metaphor and simile to capture the essence of her subjects.
In "Phenomenal Woman," for example, she uses these devices to convey the strength and beauty of black women. In "Still I Rise," she speaks to the resilience of the human spirit in the face of adversity.
Phenomenal Woman
Pretty women wonder where my secret lies.
I'm not cute or built to suit a fashion model's size
But when I start to tell them,
They think I'm telling lies.
I say,
It's in the reach of my arms,
The span of my hips,
The stride of my step,
The curl of my lips.
I'm a woman
Phenomenally.
Phenomenal woman,
That's me.
I walk into a room
Just as cool as you please,
And to a man,
The fellows stand or
Fall down on their knees.
Then they swarm around me,
A hive of honey bees.
I say,
It's the fire in my eyes,
And the flash of my teeth,
The swing in my waist,
And the joy in my feet.
I'm a woman
Phenomenally.
Phenomenal woman,
That's me.
Men themselves have wondered
What they see in me.
They try so much
But they can't touch
My inner mystery.
When I try to show them,
They say they still can't see.
I say,
It's in the arch of my back,
The sun of my smile,
The ride of my breasts,
The grace of my style.
I'm a woman
Phenomenally.
Phenomenal woman,
That's me.
Now you understand
Just why my head's not bowed.
I don't shout or jump about
Or have to talk real loud.
When you see me passing,
It ought to make you proud.
I say,
It's in the click of my heels,
The bend of my hair,
the palm of my hand,
The need for my care.
'Cause I'm a woman
Phenomenally.
Phenomenal woman,
That's me.
---
Still I Rise
You may write me down in history
With your bitter, twisted lies,
You may trod me in the very dirt
But still, like dust, I'll rise.
Does my sassiness upset you?
Why are you beset with gloom?
'Cause I walk like I've got oil wells
Pumping in my living room.
Just like moons and like suns,
With the certainty of tides,
Just like hopes springing high,
Still I'll rise.
Did you want to see me broken?
Bowed head and lowered eyes?
Shoulders falling down like teardrops,
Weakened by my soulful cries?
Does my haughtiness offend you?
Don't you take it awful hard
'Cause I laugh like I've got gold mines
Diggin' in my own backyard.
You may shoot me with your words,
You may cut me with your eyes,
You may kill me with your hatefulness,
But still, like air, I'll rise.
Does my sexiness upset you?
Does it come as a surprise
That I dance like I've got diamonds
At the meeting of my thighs?
Out of the huts of history's shame
I rise
Up from a past that's rooted in pain
I rise
I'm a black ocean, leaping and wide,
Welling and swelling I bear in the tide.
Leaving behind nights of terror and fear
I rise
Into a daybreak that's wondrously clear
I rise
Bringing the gifts that my ancestors gave,
I am the dream and the hope of the slave.
I rise
I rise
I rise.
---
Maya Angelou Poems About Women
Maya Angelou's poetry about women is some of the most beautiful and moving writing about femininity that exists. She explores the strength and power of women, as well as their vulnerability and fragility.
Her poems about women are a testament to the importance of feminine energy in the world, and they will move and inspire anyone who reads them.
Woman Work
I've got the children to tend
The clothes to mend
The floor to mop
The food to shop
Then the chicken to fry
The baby to dry
I got company to feed
The garden to weed
I've got shirts to press
The tots to dress
The cane to be cut
I gotta clean up this hut
Then see about the sick
And the cotton to pick.
Shine on me, sunshine
Rain on me, rain
Fall softly, dewdrops
And cool my brow again.
Storm, blow me from here
With your fiercest wind
Let me float across the sky
'Til I can rest again.
Fall gently, snowflakes
Cover me with white
Cold icy kisses and
Let me rest tonight.
Sun, rain, curving sky
Mountain, oceans, leaf and stone
Star shine, moon glow
You're all that I can call my own.
---
In my young years I took pride in the fact that luck was called a lady. In fact, there were so few public acknowledgments of the female presence that I felt personally honored whenever nature and large ships were referred to as feminine. But as I matured, I began to resent being considered a sister to a changeling as fickle as luck, as aloof as an ocean, and as frivolous as nature. The phrase 'A woman always has the right to change her mind' played so aptly into the negative image of the female that I made myself a victim to an unwavering decision. Even if I made an inane and stupid choice, I stuck by it rather than 'be like a woman and change my mind.'
Being a woman is hard work. Not without joy and even ecstasy, but still relentless, unending work. Becoming an old female may require only being born with certain genitalia, inheriting long-living genes and the fortune not to be run over by an out-of-control truck, but to become and remain a woman command the existence and employment of genius.
The woman who survives intact and happy must be at once tender and tough. She must have convinced herself, or be in the unending process of convincing herself, that she, her values, and her choices are important. In a time a nd world where males hold sway and control, the pressure upon women to yield their rights-of-way is tremendous. And it is under those very circumstances that the woman's toughness must be in evidence.
She must resist considering herself a lesser version of her male counterpart. She is not a sculptress, poetess, authoress, Jewess, Negress, or even (now rare) in university parlance a rectoress. If she is the thing, then for her own sense of self and for the education of the ill-informed she must insist with rectitude in being the thing and in being called the thing.
A rose by any other name may smell as sweet, but a woman called by a devaluing name will only be weakened by the misnomer. She will need to prize her tenderness and be able to display it at appropriate times in order to prevent toughness from gaining total authority and to avoid becoming a mirror image of those men who value power above life, and control over love.
It is imperative that a woman keep her sense of humor intact and at the ready. She must see, even if only in secret, that she is the funniest, looniest woman in her world, which she should also see as being the most absurd world of all times. It has been said that laughter is therapeutic and amiability lengthens the life span. Women should be tough, tender, laugh as much as possible, and live long lives. The struggle for equality continues unabated, and the woman warrior who is armed with wit and courage will be among the first to celebrate victory.
---
Maya Angelou Poems About Hope
Maya Angelou's poems about hope explore the idea of hope as a source of strength and resilience in the face of adversity. Her poems showcase the power of hope to sustain us through difficult times and inspire us to keep going even when things seem hopeless. In her poems, Angelou celebrates hope as a transformative force that can help us overcome any obstacle.
The Caged Bird
A free bird leaps
on the back of the wind
and floats downstream
till the current ends
and dips his wing
in the orange sun rays
and dares to claim the sky.
But a bird that stalks
down his narrow cage
can seldom see through
his bars of rage
his wings are clipped and
his feet are tied
so he opens his throat to sing.
The caged bird sings
with a fearful trill
of things unknown
but longed for still
and his tune is heard
on the distant hill
for the caged bird
sings of freedom.
The free bird thinks of another breeze
and the trade winds soft through the sighing trees
and the fat worms waiting on a dawn bright lawn
and he names the sky his own.
But a caged bird stands on the grave of dreams
his shadow shouts on a nightmare scream
his wings are clipped and his feet are tied
so he opens his throat to sing.
The caged bird sings
with a fearful trill
of things unknown
but longed for still
and his tune is heard
on the distant hill
for the caged bird
sings of freedom.
---
On the Pulse of Morning
A Rock, A River, A Tree
Hosts to species long since departed,
Marked the mastodon,
The dinosaur, who left dried tokens
Of their sojourn here
On our planet floor,
Any broad alarm of their hastening doom
Is lost in the gloom of dust and ages.
But today, the Rock cries out to us, clearly, forcefully,
Come, you may stand upon my
Back and face your distant destiny,
But seek no haven in my shadow,
I will give you no hiding place down here.
You, created only a little lower than
The angels, have crouched too long in
The bruising darkness
Have lain too long
Facedown in ignorance,
Your mouths spilling words
Armed for slaughter.
The Rock cries out to us today,
You may stand upon me,
But do not hide your face.
---
Maya Angelou poems often explore themes of love, loss, and identity, using language that is both beautiful and powerful.
The last words on Maya Angelou poems
This collection was put together to showcase some of her best work, which is sure to impress readers. From touching tributes to powerful declarations, these poems showed Angelou's range as a writer and her ability to capture the human experience.
This is a must-read for fans of poetry and anyone who wants to explore the work of one of America's most celebrated authors.