Poems by Maya Angelo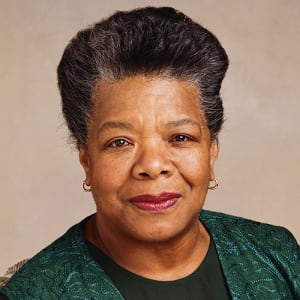 Maya Angelou is an iconic figure in American literature. She is best known for her poetry which often explores the African American experience. In this collection, we explore five poems by Maya Angelo that celebrate the human spirit.
These poignant and beautiful pieces remind us of our strength and resilience in the face of adversity. They are a tribute to the power of hope and love.
1st poem: "Still I Rise"
In her poem "Still I Rise," Maya Angelou employs several literary devices to convey her message of resilience in the face of oppression. The poem is written in first person, which allows readers to feel as if they are hearing the speaker's story firsthand.
The use of repetition throughout the poem emphasizes the speaker's determination to overcome any obstacle, no matter how many times she is knocked down. By using imagery, Angelou paints a picture of hope and strength in the face of adversity.
You may write me down in history
With your bitter, twisted lies,
You may trod me in the very dirt
But still, like dust, I'll rise.
Does my sassiness upset you?
Why are you beset with gloom?
'Cause I walk like I've got oil wells
Pumping in my living room.
Just like moons and like suns,
With the certainty of tides,
Just like hopes springing high,
Still I'll rise.
Did you want to see me broken?
Bowed head and lowered eyes?
Shoulders falling down like teardrops,
Weakened by my soulful cries?
Does my haughtiness offend you?
Don't you take it awful hard
'Cause I laugh like I've got gold mines
Diggin' in my own backyard.
You may shoot me with your words,
You may cut me with your eyes,
You may kill me with your hatefulness,
But still, like air, I'll rise.
Does my sexiness upset you?
Does it come as a surprise
That I dance like I've got diamonds
At the meeting of my thighs?
Out of the huts of history's shame
I rise
Up from a past that's rooted in pain
I rise
I'm a black ocean, leaping and wide,
Welling and swelling I bear in the tide.
Leaving behind nights of terror and fear
I rise
Into a daybreak that's wondrously clear
I rise
Bringing the gifts that my ancestors gave,
I am the dream and the hope of the slave.
I rise
I rise
I rise.
---
2nd poem: "The Human Family"
Maya Angelou's poem "The Human Family" is a beautiful and moving exploration of the interconnectedness of all people. She deftly weaves together the threads of our shared humanity, emphasizing our commonalities even as she celebrates our individual differences. The result is a powerful and moving tribute to the human family.
I note the obvious differences
in the human family.
Some of us are serious,
some thrive on comedy.
Some declare their lives are lived
as true profundity,
and others claim they really live
the real reality.
The variety of our skin tones
can confuse, bemuse, delight,
brown and pink and beige and purple,
tan and blue and white.
I've sailed upon the seven seas
and stopped in every land,
I've seen the wonders of the world
not yet one common man.
I know ten thousand women
called Jane and Mary Jane,
but I've not seen any two
who really were the same.
Mirror twins are different
although their features jibe,
and lovers think quite different thoughts
while lying side by side.
We love and lose in China,
we weep on England's moors,
and laugh and moan in Guinea,
and thrive on Spanish shores.
We seek success in Finland,
are born and die in Maine.
In minor ways we differ,
in major we're the same.
I note the obvious differences
between each sort and type,
but we are more alike, my friends,
than we are unalike.
We are more alike, my friends,
than we are unalike.
We are more alike, my friends,
than we are unalike.
---
3rd poem: "Phenomenal Woman"
In Maya Angelou's "Phenomenal Woman," the speaker celebrates her own body and femininity, in spite of the way that society tries to tell her she should feel about herself. She reclaims the power that has been taken from her by patriarchal standards and instead embraces her own sexuality and strength.
This poem is an important anthem for all women, encouraging us to love ourselves unconditionally and to rise above the negative messages we receive from the world.
Pretty women wonder where my secret lies.
I'm not cute or built to suit a fashion model's size
But when I start to tell them,
They think I'm telling lies.
I say,
It's in the reach of my arms
The span of my hips,
The stride of my step,
The curl of my lips.
I'm a woman
Phenomenally.
Phenomenal woman,
That's me.

I walk into a room
Just as cool as you please,
And to a man,
The fellows stand or
Fall down on their knees.
Then they swarm around me,
A hive of honey bees.
I say,
It's the fire in my eyes,
And the flash of my teeth,
The swing in my waist,
And the joy in my feet.
I'm a woman
Phenomenally.
Phenomenal woman,
That's me.

Men themselves have wondered
What they see in me.
They try so much
But they can't touch
My inner mystery.
When I try to show them
They say they still can't see.
I say,
It's in the arch of my back,
The sun of my smile,
The ride of my breasts,
The grace of my style.
I'm a woman

Phenomenally.
Phenomenal woman,
That's me.

Now you understand
Just why my head's not bowed.
I don't shout or jump about
Or have to talk real loud.
When you see me passing
It ought to make you proud.
I say,
It's in the click of my heels,
The bend of my hair,
the palm of my hand,
The need of my care,
'Cause I'm a woman
Phenomenally.
Phenomenal woman,
That's me.
---
4th poem: "The Lesson"
"The Lesson" is a timeless poem found in Maya Angelou's extraordinary book "And I Still Rise". It speaks of life and death, reminding us that we experience death multiple times in our lives. This poignant collection of rhythmic words conveys how we must learn from each passing and rise from it, still.
The Lesson
I keep on dying again.
Veins collapse, opening like the
Small fists of sleeping
Children.
Memory of old tombs,
Rotting flesh and worms do
Not convince me against
The challenge. The years
And cold defeat live deep in
Lines along my face.
They dull my eyes, yet
I keep on dying,
Because I love to live.
---
5th poem: "A Brave and Startling Truth"
What is the significance of the title?
The title, "A Brave and Startling Truth," is significant because it captures the essence of the poem. Maya Angelou speaks about a wide range of topics in this poem, including travel and arrival. Maya Angelou talks about the human race's journeys through the cosmos, history, and the future.
But one common theme throughout the poem is that we all have a lot to learn. We must be brave and face our truths if we want to become better people.
A Brave and Startling Truth
We, this people, on a small and lonely planet
Traveling through casual space
Past aloof stars, across the way of indifferent suns
To a destination where all signs tell us
It is possible and imperative that we learn
A brave and startling truth
And when we come to it
To the day of peacemaking
When we release our fingers
From fists of hostility
And allow the pure air to cool our palms
When we come to it
When the curtain falls on the minstrel show of hate
And faces sooted with scorn are scrubbed clean
When battlefields and coliseum
No longer rake our unique and particular sons and daughters
Up with the bruised and bloody grass
To lie in identical plots in foreign soil
When the rapacious storming of the churches
The screaming racket in the temples have ceased
When the pennants are waving gaily
When the banners of the world tremble
Stoutly in the good, clean breeze
When we come to it
When we let the rifles fall from our shoulders
And children dress their dolls in flags of truce
When land mines of death have been removed
And the aged can walk into evenings of peace
When religious ritual is not perfumed
By the incense of burning flesh
And childhood dreams are not kicked awake
By nightmares of abuse
When we come to it
Then we will confess that not the Pyramids
With their stones set in mysterious perfection
Nor the Gardens of Babylon
Hanging as eternal beauty
In our collective memory
Not the Grand Canyon
Kindled into delicious color
By Western sunsets
Nor the Danube, flowing its blue soul into Europe
Not the sacred peak of Mount Fuji
Stretching to the Rising Sun
Neither Father Amazon nor Mother Mississippi who, without favor,
Nurture all creatures in the depths and on the shores
These are not the only wonders of the world
When we come to it
We, this people, on this minuscule and kithless globe
Who reach daily for the bomb, the blade and the dagger
Yet who petition in the dark for tokens of peace
We, this people on this mote of matter
In whose mouths abide cankerous words
Which challenge our very existence
Yet out of those same mouths
Come songs of such exquisite sweetness
That the heart falters in its labor
And the body is quieted into awe
We, this people, on this small and drifting planet
Whose hands can strike with such abandon
That in a twinkling, life is sapped from the living
Yet those same hands can touch with such healing, irresistible tenderness
That the haughty neck is happy to bow
And the proud back is glad to bend
Out of such chaos, of such contradiction
We learn that we are neither devils nor divines
When we come to it
We, this people, on this wayward, floating body
Created on this earth, of this earth
Have the power to fashion for this earth
A climate where every man and every woman
Can live freely without sanctimonious piety
Without crippling fear
When we come to it
We must confess that we are the possible
We are the miraculous, the true wonder of this world
That is when, and only when
We come to it.
---
Final thoughts on poems by Maya Angelou
In conclusion, these 5 poems by Maya Angelo remind us of the human spirit, which is always resilient and searching for meaning. They provide a glimpse into the beauty and fragility of life and remind us that we are never alone.
Her words evoke feelings of intimacy and connection, helping us to see ourselves in a new light. This collection is an inspiring reminder that life is full of possibility and adventure, and should be lived to the fullest.