Famous Poets About Love
Famous Poets About Love: Love is one of the most complex and intricate emotions that humans can experience. It can make us feel happy, sad, excited, and many other emotions all at once.
Poets have been writing about love for centuries, and their words still resonate with us today.
In this blog post, we will explore the work of 3 famous poets about love. We will share a few of their best poems and see what we can learn from them about love.
Affiliate Disclaimer: This content contains affiliate links. When you buy through these links, I may earn an affiliate commission.
Three Famous Poets About Love
These three famous poets have written extensively about love. William Shakespeare, Pablo Neruda, and Rumi. Each poet has a unique perspective on love, and each has captured the essence of what it means to love and be loved.
---
Shakespeare's poems about love are some of the most beautiful and romantic ever written. He writes about the highs and lows of love, and the way that it can both give us great joy and cause us great pain.
William Shakespeare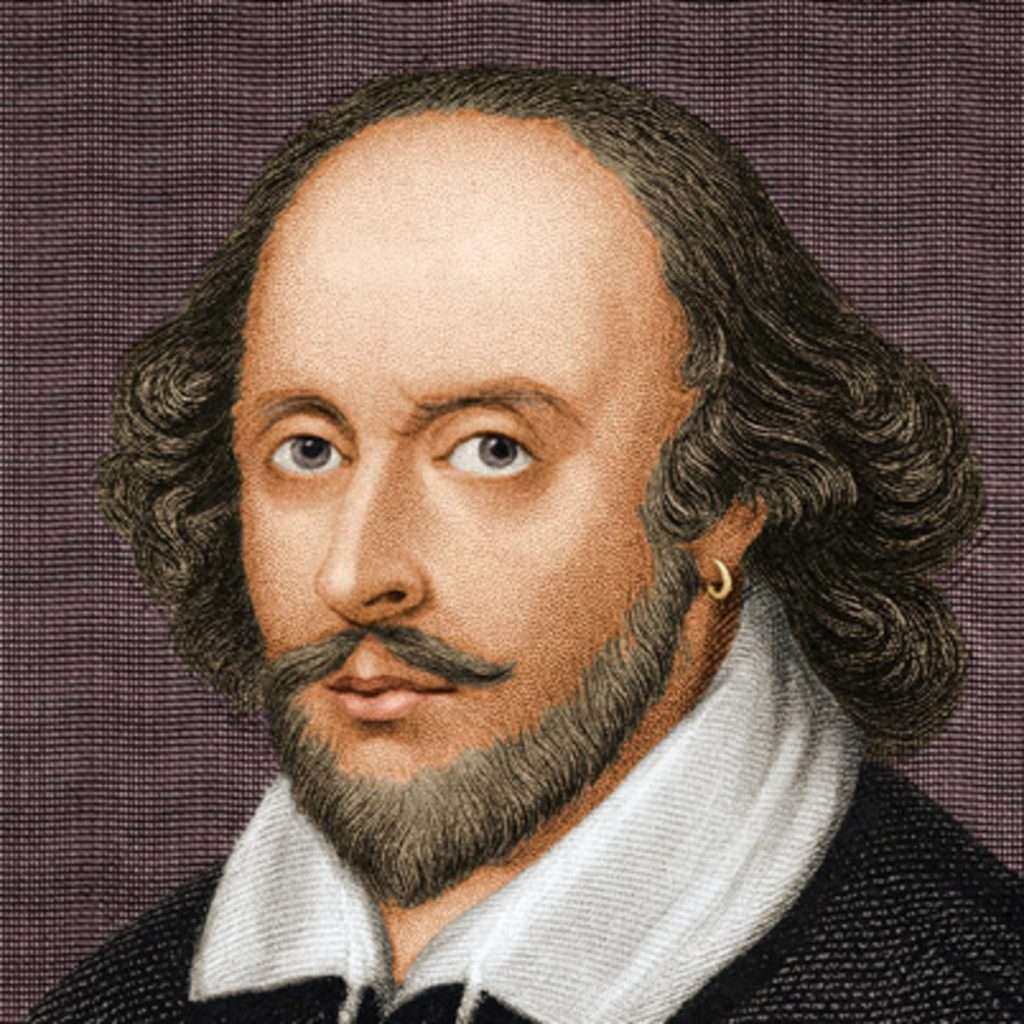 One of the most famous love poems of all time is "Sonnet 116" by William Shakespeare. This poem has been praised for its beautiful language and its honest portrayal of love. In the poem, Shakespeare declares that love is not something that can be affected by time or change. He writes that love is "an ever-fixed mark / That looks on tempests and is never shaken." These lines have inspired many people to stay in love, even when times are tough.
Love Poems by William Shakespeare
William Shakespeare is one of the world's most celebrated poets. His poems have been translated into nearly every language and his works are studied by scholars across the globe.
Though best known for his plays, Shakespeare also wrote a large body of beautiful poetry. Many of his poems were written about love, a theme that has timeless appeal.
Below we will share three of the best-known love poems by William Shakespeare.
O Mistress mine, where are you roaming?
O, stay and hear; your true love's coming,
That can sing both high and low:
Trip no further, pretty sweeting;
Journeys end in lovers meeting,
Every wise man's son doth know.
What is love? 'Tis not hereafter;
Present mirth hath present laughter;
What's to come is still unsure:
In delay there lies not plenty;
Then, come kiss me, sweet and twenty,
Youth's a stuff will not endure.
---
TAKE, O take those lips away
That so sweetly were forsworn,
And those eyes, the break of day,
Lights that do mislead the morn:
But my kisses bring again,
Bring again—
Seals of love, but seal'd in vain,
Seal'd in vain!
---
From fairest creatures we desire increase,
That thereby beauty's rose might never die,
But as the riper should by time decease,
His tender heir might bear his memory:
But thou contracted to thine own bright eyes,
Feed'st thy light's flame with self-substantial fuel,
Making a famine where abundance lies,
Thy self thy foe, to thy sweet self too cruel:
Thou that art now the world's fresh ornament,
And only herald to the gaudy spring,
Within thine own bud buriest thy content,
And, tender churl, mak'st waste in niggarding:
Pity the world, or else this glutton be,
To eat the world's due, by the grave and thee.
---
Pablo Neruda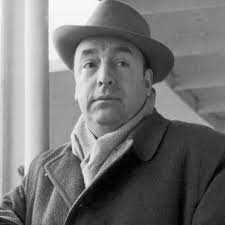 Another famous poet on love is Pablo Neruda. Neruda was a Chilean poet who wrote during the early 20th century. His poetry often explored themes of love and loss. One of his most famous poems, "Sonnet XVII," speaks to the power of love. In the poem, Neruda writes that love is "so short, forgetting is so long." This suggests that even though love may eventually end, the memories of it will last forever.
Love Poems by Pablo Neruda
Pablo Neruda was born in Chile in 1904 and died in 1973. He was a Chilean poet-diplomat and politician.
Neruda wrote in a variety of styles including surrealist poems, historical epics, overtly political manifestos, a prose autobiography, and passionate love poems such as the ones shared below. Neruda won the Nobel Prize for Literature in 1971.
I don't love you as if you were a rose of salt, topaz,
or arrow of carnations that propagate fire:
I love you as one loves certain obscure things,
secretly, between the shadow and the soul.
I love you as the plant that doesn't bloom but carries
the light of those flowers, hidden, within itself,
and thanks to your love the tight aroma that arose
from the earth lives dimly in my body.
I love you without knowing how, or when, or from where,
I love you directly without problems or pride:
I love you like this because I don't know any other way to love,
except in this form in which I am not nor are you,
so close that your hand upon my chest is mine,
so close that your eyes close with my dreams.
---
I crave your mouth, your voice, your hair.
Silent and starving, I prowl through the streets.
Bread does not nourish me, dawn disrupts me, all day
I hunt for the liquid measure of your steps.
I hunger for your sleek laugh,
your hands the color of a savage harvest,
hunger for the pale stones of your fingernails,
I want to eat your skin like a whole almond.
I want to eat the sunbeam flaring in your lovely body,
the sovereign nose of your arrogant face,
I want to eat the fleeting shade of your lashes,
and I pace around hungry, sniffing the twilight,
hunting for you, for your hot heart,
like a puma in the barrens of Quitratue.
---
I want you to know
one thing.
You know how this is:
if I look
at the crystal moon, at the red branch
of the slow autumn at my window,
if I touch
near the fire
the impalpable ash
or the wrinkled body of the log,
everything carries me to you,
as if everything that exists,
aromas, light, metals,
were little boats
that sail
toward those isles of yours that wait for me.
Well, now,
if little by little you stop loving me
I shall stop loving you little by little.
If suddenly
you forget me
do not look for me,
for I shall already have forgotten you.
If you think it long and mad,
the wind of banners
that passes through my life,
and you decide
to leave me at the shore
of the heart where I have roots,
remember
that on that day,
at that hour,
I shall lift my arms
and my roots will set off
to seek another land.
But
if each day,
each hour,
you feel that you are destined for me
with implacable sweetness,
if each day a flower
climbs up to your lips to seek me,
ah my love, ah my own,
in me all that fire is repeated,
in me nothing is extinguished or forgotten,
my love feeds on your love, beloved,
and as long as you live it will be in your arms
without leaving mine.
---
I do not love you as if you were salt-rose, or topaz,
or the arrow of carnations the fire shoots off.
I love you as certain dark things are to be loved,
in secret, between the shadow and the soul.
I love you as the plant that never blooms
but carries in itself the light of hidden flowers;
thanks to your love a certain solid fragrance,
risen from the earth, lives darkly in my body.
I love you without knowing how, or when, or from where.
I love you straightforwardly, without complexities or pride;
so I love you because I know no other way
than this: where I does not exist, nor you,
so close that your hand on my chest is my hand,
so close that your eyes close as I fall asleep.
---
Rumi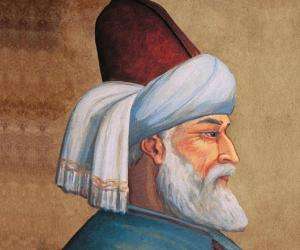 Rumi was a 13th-century Persian poet who is famous for his mystical poetry. Rumi's poetry often speaks of the soul's journey to find union with God. However, many of his poems also deal with the theme of human love. In one of his most famous poems, "The Guest House," Rumi compares love to a guest house. He writes that we should welcome all emotions, even the negative ones because they are all part of the experience of life.
These are just a few examples of famous poets on love. Their poems show us that love is a complex emotion that can be expressed in many different ways. What is your favorite love poem? Let us know in the comments below.
Love Poems by Rumi
In the thirteenth century, Rumi, a Persian poet, wrote a series of love poems that are still widely read and loved today. His poems are filled with imagery and emotion, and they offer a unique perspective on love.
Rumi's poems are often mystical and mysterious, but they always convey the deep love that he felt for his subject. These poems are some of the most beautiful and moving love poetry ever written, and they continue to inspire readers all over the world.
O lovers, lovers it is time
to set out from the world.
I hear a drum in my soul's ear
coming from the depths of the stars.
Our camel driver is at work;
the caravan is being readied.
He asks that we forgive him
for the disturbance he has caused us,
He asks why we travelers are asleep.
Everywhere the murmur of departure;
the stars, like candles
thrust at us from behind blue veils,
and as if to make the invisible plain,
a wondrous people have come forth.
---
This is love: to fly toward a secret sky,
to cause a hundred veils to fall each moment.
First, to let go of live.
In the end, to take a step without feet;
to regard this world as invisible,
and to disregard what appears to be the self.
Heart, I said, what a gift it has been
to enter this circle of lovers,
to see beyond seeing itself,
to reach and feel within the breast.
---
A moment of happiness,
you and I sitting on the verandah,
apparently two, but one in soul, you and I.
We feel the flowing water of life here,
you and I, with the garden's beauty
and the birds singing.
The stars will be watching us,
and we will show them
what it is to be a thin crescent moon.
You and I unselfed, will be together,
indifferent to idle speculation, you and I.
The parrots of heaven will be cracking sugar
as we laugh together, you and I.
In one form upon this earth,
and in another form in a timeless sweet land.
---
Final word
Although love has been written about for centuries, it still remains a mystery. What is love? Why do we feel it? These are questions that have yet to be fully answered, but the writings of these 3 most famous poets about love provided us with some clues.
The poems we've shared in this post show how love can make people feel happy, sad, hopeful, and more. They also remind us that love is something worth fighting for. So if you're feeling lost in love or just need a little inspiration, take a look at these beautiful words from some of history's best minds.
Looking for more blog posts like this? Check out our website rabentinck.com/poetry-blogs/ for more great content.