Famous Poets for Love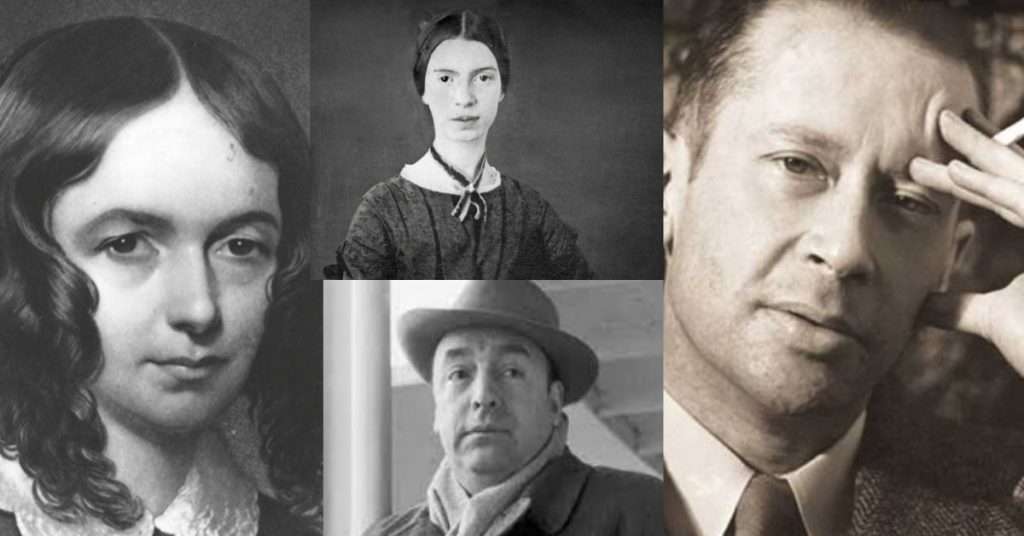 Do you love reading poetry? If so, you're in luck, because this blog post is all about famous poets for love. Whether you're looking for some new inspiration or simply want to learn more about the craft, these poets are sure to touch your heart. So sit back, relax, and get ready to be swept away by some of the most beautiful words ever written.
Affiliate Disclaimer: This content contains affiliate links. When you buy through these links, I may earn an affiliate commission.
1. Pablo Neruda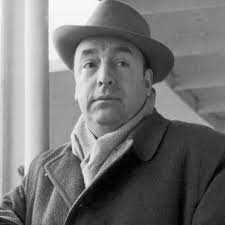 Pablo Neruda was a famous love poet. His love poems are famous for their erotic and sensual language. They are often compared to the love poems of other famous poets, such as Elizabeth Barrett Browning and John Keats. Neruda's love poems were often inspired by his experiences with love and relationships.
He wrote about love in all its forms, including love between friends, love between siblings, and love between a man and a woman. Neruda's love poems are some of the most beautiful and moving poetry ever written. They continue to inspire people all over the world to experience love in all its forms.
Famous Love Poems by Pablo Neruda:
I want you to know
one thing.
You know how this is:
if I look
at the crystal moon, at the red branch
of the slow autumn at my window,
if I touch
near the fire
the impalpable ash
or the wrinkled body of the log,
everything carries me to you,
as if everything that exists,
aromas, light, metals,
were little boats
that sail
toward those isles of yours that wait for me.
Well, now,
if little by little you stop loving me
I shall stop loving you little by little.
If suddenly
you forget me
do not look for me,
for I shall already have forgotten you.
If you think it long and mad,
the wind of banners
that passes through my life,
and you decide
to leave me at the shore
of the heart where I have roots,
remember
that on that day,
at that hour,
I shall lift my arms
and my roots will set off
to seek another land.
But
if each day,
each hour,
you feel that you are destined for me
with implacable sweetness,
if each day a flower
climbs up to your lips to seek me,
ah my love, ah my own,
in me all that fire is repeated,
in me nothing is extinguished or forgotten,
my love feeds on your love, beloved,
and as long as you live it will be in your arms
without leaving mine.
The poems written by famous poets of love makes us think about our own lives,
And if we're taking the time to love right.
And because love battles
not only in its burning agricultures
but also in the mouth of men and women,
I will finish off by taking the path away
to those who between my chest and your fragrance
want to interpose their obscure plant.
About me, nothing worse
they will tell you, my love,
than what I told you.
I lived in the prairies
before I got to know you
and I did not wait love but I was
laying in wait for and I jumped on the rose.
What more can they tell you?
I am neither good nor bad but a man,
and they will then associate the danger
of my life, which you know
and which with your passion you shared.
And good, this danger
is danger of love, of complete love
for all life,
for all lives,
and if this love brings us
the death and the prisons,
I am sure that your big eyes,
as when I kiss them,
will then close with pride,
into double pride, love,
with your pride and my pride.
But to my ears they will come before
to wear down the tour
of the sweet and hard love which binds us,
and they will say: "The one
you love,
is not a woman for you,
Why do you love her? I think
you could find one more beautiful,
more serious, more deep,
more other, you understand me, look how she's light,
and what a head she has,
and look at how she dresses,
and etcetera and etcetera".
And I in these lines say:
Like this I want you, love,
love, Like this I love you,
as you dress
and how your hair lifts up
and how your mouth smiles,
light as the water
of the spring upon the pure stones,
Like this I love you, beloved.
To bread I do not ask to teach me
but only not to lack during every day of life.
I don't know anything about light, from where
it comes nor where it goes,
I only want the light to light up,
I do not ask to the night
explanations,
I wait for it and it envelops me,
And so you, bread and light
And shadow are.
You came to my life
with what you were bringing,
made
of light and bread and shadow I expected you,
and Like this I need you,
Like this I love you,
and to those who want to hear tomorrow
that which I will not tell them, let them read it here,
and let them back off today because it is early
for these arguments.
Tomorrow we will only give them
a leaf of the tree of our love, a leaf
which will fall on the earth
like if it had been made by our lips
like a kiss which falls
from our invincible heights
to show the fire and the tenderness
of a true love.
2. Elizabeth Barrett Browning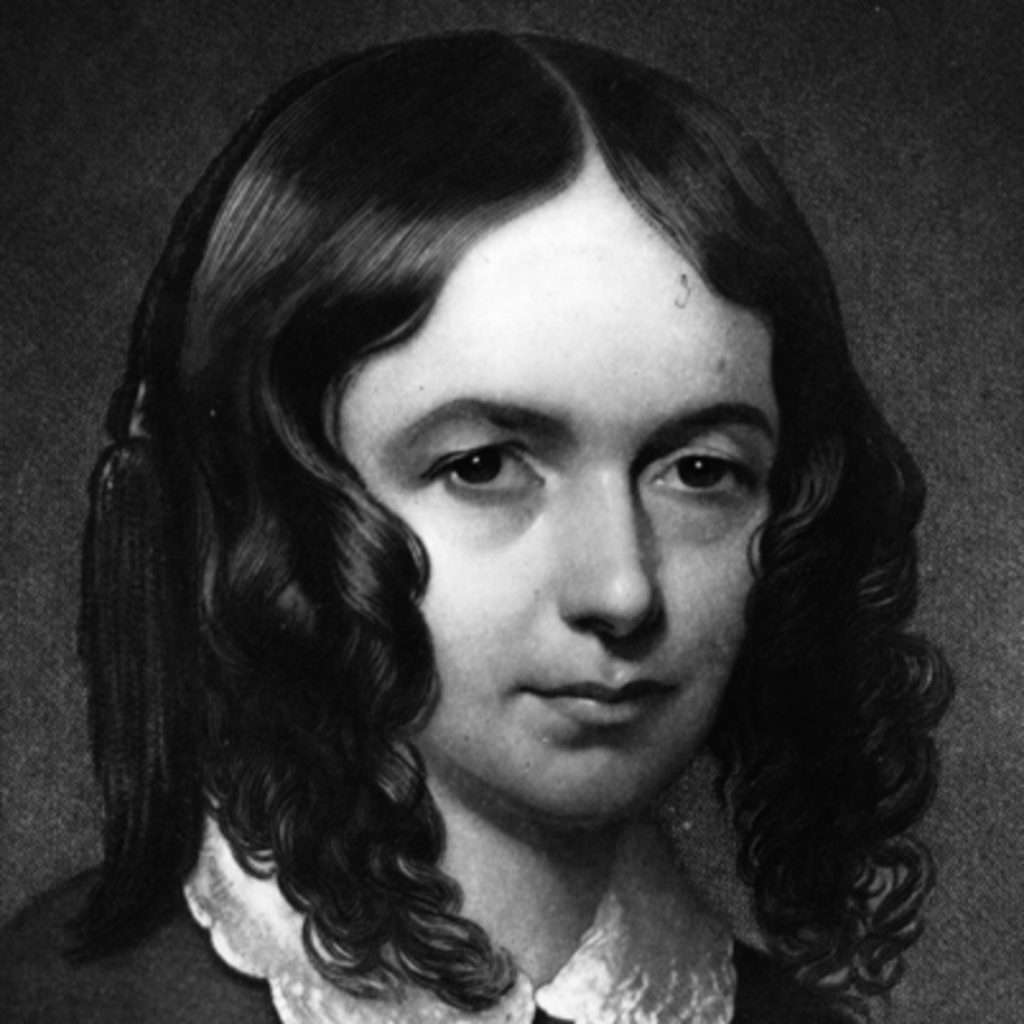 Elizabeth Barrett Browning was an English poet who lived in the Victorian era. She was born in 1806 and died in 1861. During her lifetime, she wrote many love poems, as well as other poems on a variety of topics. Her love poems are some of the most beautiful and romantic ever written.
Barrett Browning is one of the most famous love poets of all time. Her love poems are some of the most beautiful and romantic ever written. She is known for her love poems to her husband, Robert Browning. These love poems are among the most famous and well-loved in all of English literature.
They are full of passion and love, and they express the deep feeling that Elizabeth Barrett Browning had for her husband, Robert Browning. These love poems are among the most famous in all of English literature, and they continue to be loved by people all over the world.
Famous Love Poems by Elizabeth Barrett Browning
How do I love thee? Let me count the ways.
I love thee to the depth and breadth and height
My soul can reach, when feeling out of sight
For the ends of being and ideal grace.
I love thee to the level of every day's
Most quiet need, by sun and candle-light.
I love thee freely, as men strive for right.
I love thee purely, as they turn from praise.
I love thee with the passion put to use
In my old griefs, and with my childhood's faith.
I love thee with a love I seemed to lose
With my lost saints. I love thee with the breath,
Smiles, tears, of all my life; and, if God choose,
I shall but love thee better after death.
There's a reason why these famous poets for love works are timeless. They knew how to about love in a way that that transcend time. Their words inspire us and make our hearts melt.
We cannot live, except thus mutually
We alternate, aware or unaware,
The reflex act of life: and when we bear
Our virtue onward most impulsively,
Most full of invocation, and to be
Most instantly compellant, certes, there
We live most life, whoever breathes most air
And counts his dying years by sun and sea.
But when a soul, by choice and conscience, doth
Throw out her full force on another soul,
The conscience and the concentration both make
mere life, Love. For Life in perfect whole
And aim consummated, is Love in sooth,
As nature's magnet-heat rounds pole with pole.
3. John Keats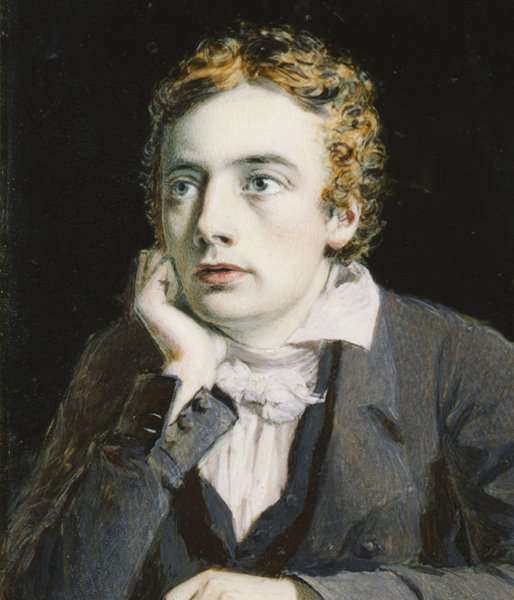 He is now considered one of the most famous poets of the Romantic movement. His best-known works include "Ode to a Nightingale" and "Ode on a Grecian Urn". Though Keats had a relatively short career, he achieved massive success in his lifetime. His love poems are some of the most enduring and popular works in English literature.
Today, Keats is remembered not only for his poetic genius but also for his tragic life story. Born into poverty, Keats died at the young age of twenty-six from tuberculosis. Despite his short life, Keats left a lasting legacy as one of the greatest love poets of all time.
Famous Love Poems by John Keats
And what is love? It is a doll dress'd up
For idleness to cosset, nurse, and dandle;
A thing of soft misnomers, so divine
That silly youth doth think to make itself
Divine by loving, and so goes on
Yawning and doting a whole summer long,
Till Miss's comb is made a pearl tiara,
And common Wellingtons turn Romeo boots;
Then Cleopatra lives at number seven,
And Antony resides in Brunswick Square.
Fools! if some passions high have warm'd the world,
If Queens and Soldiers have play'd deep for hearts,
It is no reason why such agonies
Should be more common than the growth of weeds.
Fools! make me whole again that weighty pearl
The Queen of Egypt melted, and I'll say
That ye may love in spite of beaver hats.
The sweet words of famous poets for love still bring us joy and happiness they were masters of love poetry
Hither hither, love—
'Tis a shady mead—
Hither, hither, love!
Let us feed and feed!
Hither, hither, sweet—
'Tis a cowslip bed—
Hither, hither, sweet!
'Tis with dew bespread!
Hither, hither, dear
By the breath of life,
Hither, hither, dear!—
Be the summer's wife!
Though one moment's pleasure
In one moment flies—
Though the passion's treasure
In one moment dies;—
Yet it has not passed—
Think how near, how near!—
And while it doth last,
Think how dear, how dear!
Hither, hither, hither
Love its boon has sent—
If I die and wither
I shall die content!
4. E. E. Cummings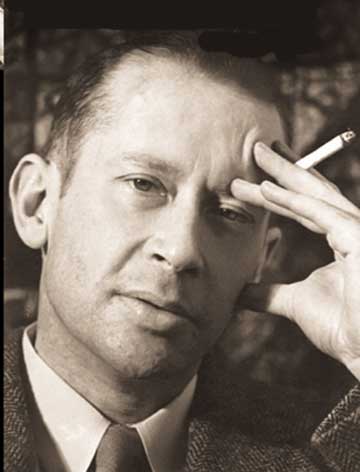 Cummings was an American poet who is known for love poems such as the one above. He was born in 1894 and died in 1962. Some of his other famous poems include "I carry your heart with me" and "somewhere I have never traveled, gladly beyond".
Although he wrote many different types of poems, love seems to be a recurring theme throughout his work. In a world where love is often portrayed as idealistic and perfect, Cummings' poems provide a more realistic view of what it means to love someone. His work challenges readers to think about love.
Famous Love Poems by E, E. Cummings
i carry your heart with me(i carry it in
my heart)i am never without it(anywhere
i go you go,my dear;and whatever is done
by only me is your doing,my darling)
                                                      i fear
no fate(for you are my fate,my sweet)i want
no world(for beautiful you are my world,my true)
and it's you are whatever a moon has always meant
and whatever a sun will always sing is you
here is the deepest secret nobody knows
(here is the root of the root and the bud of the bud
and the sky of the sky of a tree called life;which grows
higher than soul can hope or mind can hide)
and this is the wonder that's keeping the stars apart
i carry your heart (i carry it in my heart)
The poems of famour poets of love live on, these poets knew how to write about love in a real and relatable way. 
Nothing False And Possible Is Love
nothing false and possible is love
(who's imagined,therefore is limitless)
love's to giving as to keeping's give;
as yes is to if,love is to yes
must's a schoolroom in the month of may:
life's the deathboard where all now turns when
(love's a universe beyond obey
or command,reality or un-)
proudly depths above why's first because
(faith's last doubt and humbly heights below)
kneeling,we-true lovers-pray that us
will ourselves continue to outgrow
all whose mosts if you have known and i've
only we our least begin to guess
5. Emily Dickinson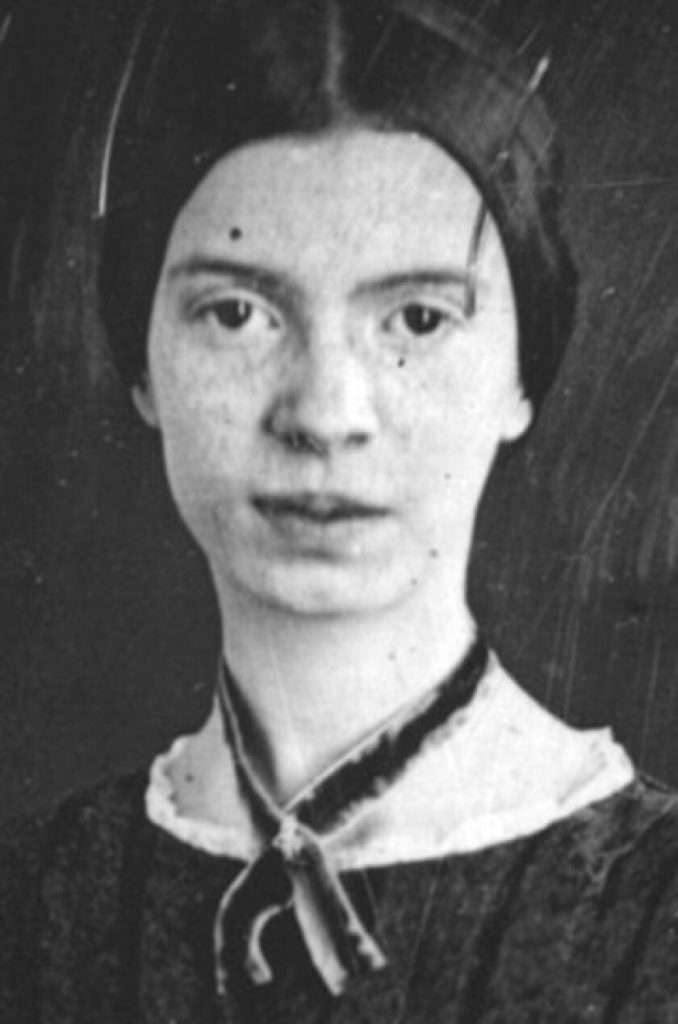 Emily Dickinson is one of the most famous love poets in history. Her love poems are some of the most beautiful and touching pieces of poetry ever written. In her love poems, she expressed her deep love for her husband, and her profound sadness at his death.
She also wrote about her unrequited love for a man who she could never have. Dickinson's love poems are some of the most honest and moving expressions of love that have ever been written. They are a testimony to the power of love, and the ability of love to transcend death.
Famous Love Poems by Emily Dickinson
If you were coming in the fall, 
I 'd brush the summer by 
With half a smile and half a spurn, 
As housewives do a fly. 
If I could see you in a year,         
I 'd wind the months in balls, 
And put them each in separate drawers,
Until their time befalls. 
If only centuries delayed, 
I 'd count them on my hand,      
Subtracting till my fingers dropped 
Into Van Diemen's land. 
If certain, when this life was out, 
That yours and mine should be, 
I 'd toss it yonder like a rind,        
And taste eternity. 
But now, all ignorant of the length 
Of time's uncertain wing, 
It goads me, like the goblin bee, 
That will not state its sting.
There are so many famous poets of love and each one has their own special way of expressing the beauty and joys of love. 
That I did always love, 
I bring thee proof: 
That till I loved 
I did not love enough. 
That I shall love always,    
I offer thee 
That love is life, 
And life hath immortality. 
This, dost thou doubt, sweet? 
Then have I         
Nothing to show 
But Calvary.
Conclusion
Are you looking for love, in love, or happily ever after, the words of these famous poets for love will leave you inspired. From the depth of Dickinson's sonnets to the playful rhymes of Pablo Neruda, these poetic masters knew just how to touch our hearts.
Who was your favorite famous poets of love? Let us know in the comments below!