Famous Poets on Love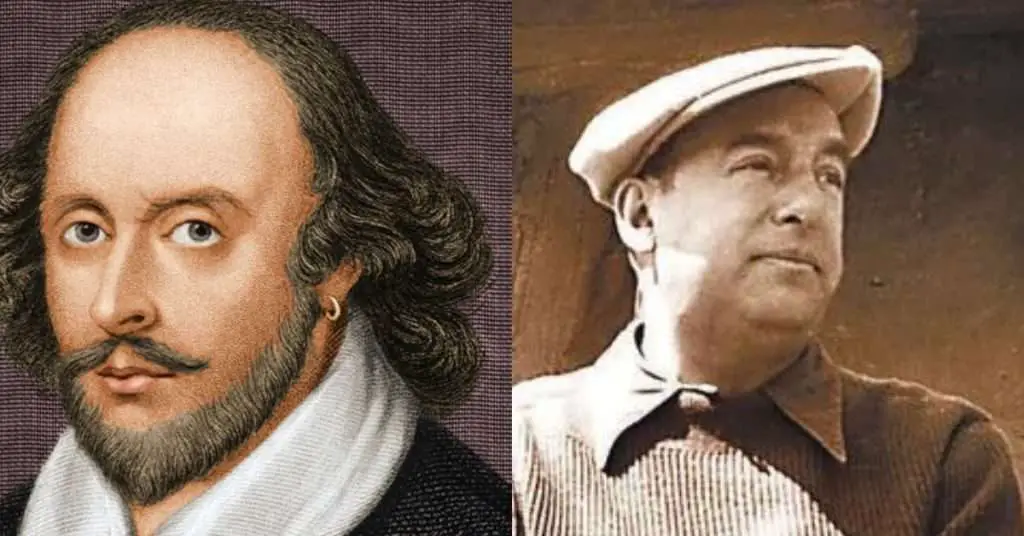 While love may be one of the most studied and written about topics, the famous poets on love have provided some unique perspectives on the subject. Whether you are head-over-heels in love or struggling to find it, these poets offer something for everyone.
There's no shortage of famous poets on love who have written about this subject. Whether it's the passionate, all-consuming kind or the more bittersweet variety, these poets have explored every possible emotion associated with love. So pour yourself a glass of wine, put on some romantic music, and enjoy these beautiful insights into one of life's greatest mysteries.
Affiliate Disclaimer: This content contains affiliate links. When you buy through these links, I may earn an affiliate commission.
Pablo Neruda on love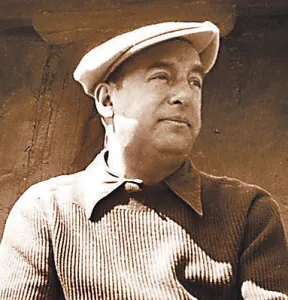 Love, love, love. From the moment we are born until the day we die, love is perhaps the most powerful force in the universe. And yet, for all its power, love is often difficult to express. This is where Pablo Neruda comes in.
Considered one of the greatest love poets of all time, Neruda was able to capture the complexities and depths of love like few others. His love poems are some of the most beautiful and moving ever written, and they continue to inspire people around the world.
Whether you're looking for a poem to express your love for someone special, or simply want to appreciate the beauty of love, Pablo Neruda is a poet you can't afford to miss.
XVII (I do not love you…)
I do not love you as if you were salt-rose, or topaz,
or the arrow of carnations the fire shoots off.
I love you as certain dark things are to be loved,
in secret, between the shadow and the soul.
I love you as the plant that never blooms
but carries in itself the light of hidden flowers;
thanks to your love a certain solid fragrance,
risen from the earth, lives darkly in my body.
I love you without knowing how, or when, or from where.
I love you straightforwardly, without complexities or pride;
so I love you because I know no other way
than this: where I does not exist, nor you,
so close that your hand on my chest is my hand,
so close that your eyes close as I fall asleep.
Tonight I Can Write (The Saddest Lines)
Tonight I can write the saddest lines.
Write, for example, 'The night is starry and the stars are blue and shiver in the distance.'
The night wind revolves in the sky and sings.
Tonight I can write the saddest lines.
I loved her, and sometimes she loved me too.
Through nights like this one I held her in my arms.
I kissed her again and again under the endless sky.
She loved me, sometimes I loved her too.
How could one not have loved her great still eyes.
Tonight I can write the saddest lines.
To think that I do not have her. To feel that I have lost her.
To hear the immense night, still more immense without her.
And the verse falls to the soul like dew to the pasture.
What does it matter that my love could not keep her.
The night is starry and she is not with me.
This is all. In the distance someone is singing. In the distance.
My soul is not satisfied that it has lost her.
My sight tries to find her as though to bring her closer.
My heart looks for her, and she is not with me.
The same night whitening the same trees.
We, of that time, are no longer the same.
I no longer love her, that's certain, but how I loved her.
My voice tried to find the wind to touch her hearing.
Another's. She will be another's. As she was before my kisses.
Her voice, her bright body. Her infinite eyes.
I no longer love her, that's certain, but maybe I love her.
Love is so short, forgetting is so long.
Because through nights like this one I held her in my arms
my soul is not satisfied that it has lost her.
Though this be the last pain that she makes me suffer
and these the last verses that I write for her.
Many famous poets on love have written about love in a complex and sophisticated manner. 
William Shakespeare on love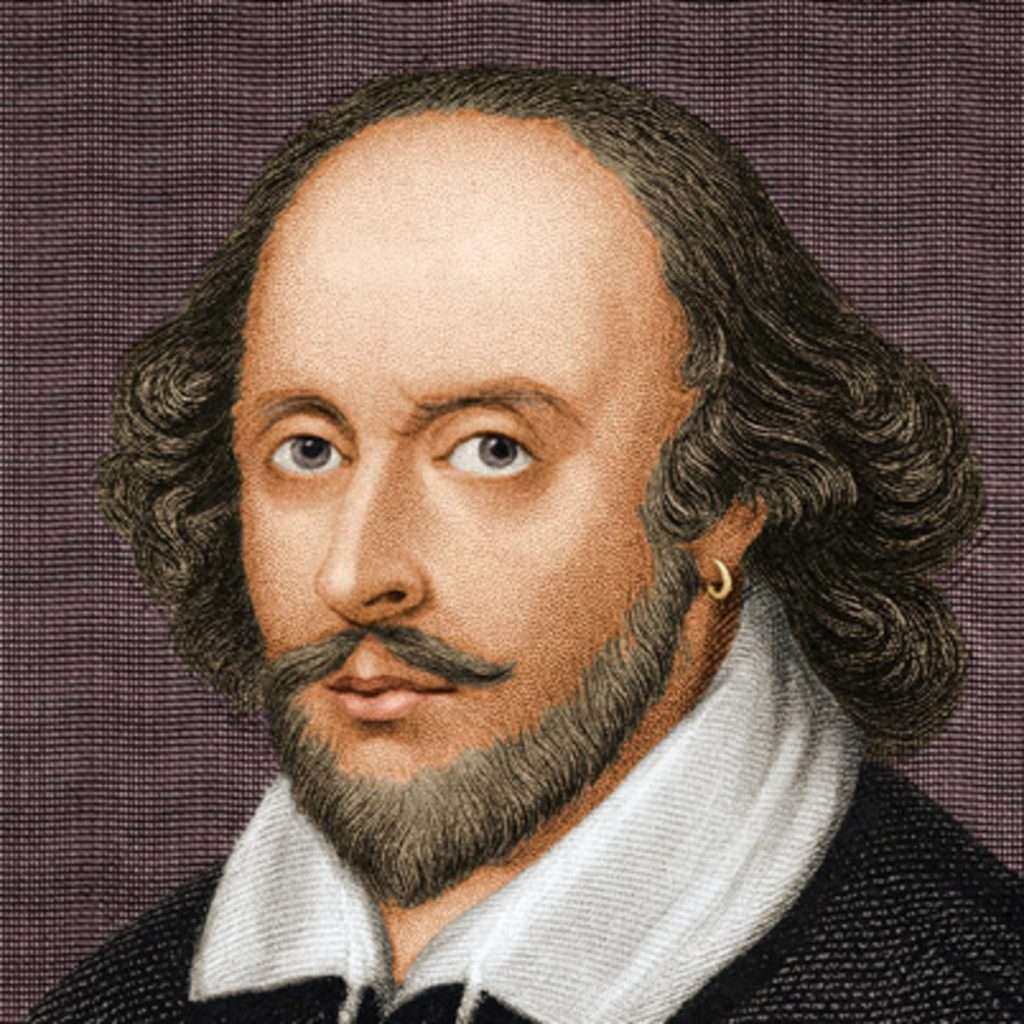 Shakespeare is one of the most famous poets ever. He wrote love poems that are still popular today. Many people love Shakespeare because he wrote about love in a way that is relatable and timeless. In his love poems, Shakespeare often wrote about the ups and downs of love.
He understood that love is not always easy, but it is worth fighting for. Shakespeare's love poems are some of the most beautiful and moving poetry ever written. They continue to inspire people all over the world to believe in love.
O Mistress Mine
O Mistress mine, where are you roaming?
O, stay and hear; your true love's coming,
That can sing both high and low:
Trip no further, pretty sweeting;
Journeys end in lovers meeting,
Every wise man's son doth know.
What is love? 'Tis not hereafter;
Present mirth hath present laughter;
What's to come is still unsure:
In delay there lies not plenty;
Then, come kiss me, sweet and twenty,
Youth's a stuff will not endure.
Love Sonnet 1
From fairest creatures we desire increase,
That thereby beauty's rose might never die,
But as the riper should by time decease,
His tender heir might bear his memory:
But thou contracted to thine own bright eyes,
Feed'st thy light's flame with self-substantial fuel,
Making a famine where abundance lies,
Thy self thy foe, to thy sweet self too cruel:
Thou that art now the world's fresh ornament,
And only herald to the gaudy spring,
Within thine own bud buriest thy content,
And, tender churl, mak'st waste in niggarding:
Pity the world, or else this glutton be,
To eat the world's due, by the grave and thee.
Another famous poets on love. William Shakespeare, his plays are full of passionate declarations of love, and he explores the various complexities and subtleties of romantic relationships.
Rumi on love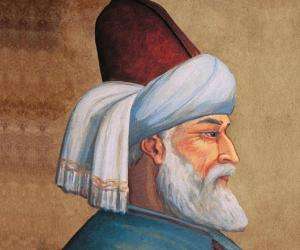 Rumi was one of the most famous poets for love. His love poems have been translated into many languages and read by people all over the world. Rumi believed that love is the key to understanding all things. He said, "Love is the bridge between you and everything."
Rumi also believed that love is a spiritual force that can help us to transcend our limitations. He once said, "Your task is not to seek for love, but merely to seek and find all the barriers within yourself that you have built against it." If we can open our hearts to love, Rumi suggests, we will be able to find a deeper understanding of ourselves and the world around us.
Love is the Water of Life
Everything other than love for the most beautiful           
    God
    though it be sugar- eating.
    What is agony of the spirit?
    To advance toward death without seizing
    hold of the Water of Life.
This is Love
This is love: to fly toward a secret sky,
to cause a hundred veils to fall each moment.
First, to let go of live.
In the end, to take a step without feet;
to regard this world as invisible,
and to disregard what appears to be the self.
Heart, I said, what a gift it has been
to enter this circle of lovers,
to see beyond seeing itself,
to reach and feel within the breast.
Some of the famous poets on love have written about love in their work. Employing complex language and ideas to explore this human emotion.
Kahlil Gibran on love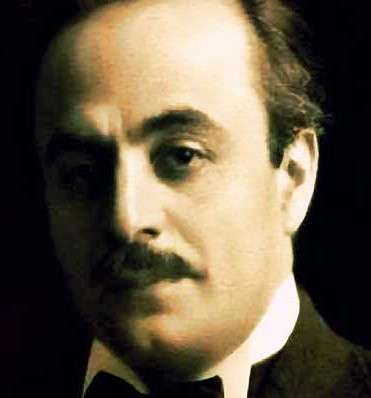 Kahlil Gibran was a Lebanese-American writer, poet, and visual artist. He is best known for his book "The Prophet," which has been translated into more than 40 languages. His work often explores topics such as love, religion, and spirituality. In addition to "The Prophet,"
Gibran also wrote a number of love poems. These poems are some of the most famous and well-loved in the English language. In particular, his poem "On Love" is a timeless classic that speaks to the power and beauty of love.
In it, Gibran writes: "Love one another, but make not a bond of love: Let it rather be a moving sea between the shores of your souls." These words have resonated with people for generations, and they continue to do so today. Gibran's poetry is a testament to the power of love, and its ability to transcend time and space.
Love
They say the jackal and the mole
Drink from the selfsame stream 
Where the lion comes to drink. 
And they say the eagle and the vulture 
Dig their beaks into the same carcass, 
And are at peace, one with the other, 
In the presence of the dead thing. 
O love, whose lordly hand 
Has bridled my desires, 
And raised my hunger and my thirst 
To dignity and pride, 
Let not the strong in me and the constant 
Eat the bread or drink the wine 
That tempt my weaker self. 

Let me rather starve, 
And let my heart parch with thirst, 
And let me die and perish, 
Ere I stretch my hand 
To a cup you did not fill, 
Or a bowl you did not bless.
Song of Love XXIV
I am the lover's eyes, and the spirit's
Wine, and the heart's nourishment.
I am a rose. My heart opens at dawn and
The virgin kisses me and places me
Upon her breast.
I am the house of true fortune, and the
Origin of pleasure, and the beginning
Of peace and tranquility. I am the gentle
Smile upon his lips of beauty. When youth
Overtakes me he forgets his toil, and his
Whole life becomes reality of sweet dreams.
I am the poet's elation,
And the artist's revelation,
And the musician's inspiration.
I am a sacred shrine in the heart of a
Child, adored by a merciful mother.
I appear to a heart's cry; I shun a demand;
My fullness pursues the heart's desire;
It shuns the empty claim of the voice.
I appeared to Adam through Eve
And exile was his lot;
Yet I revealed myself to Solomon, and
He drew wisdom from my presence.
I smiled at Helena and she destroyed Tarwada;
Yet I crowned Cleopatra and peace dominated
The Valley of the Nile.
I am like the ages — building today
And destroying tomorrow;
I am like a god, who creates and ruins;
I am sweeter than a violet's sigh;
I am more violent than a raging tempest.
Gifts alone do not entice me;
Parting does not discourage me;
Poverty does not chase me;
Jealousy does not prove my awareness;
Madness does not evidence my presence.
Oh seekers, I am Truth, beseeching Truth;
And your Truth in seeking and receiving
And protecting me shall determine my
Behavior.
One of the famous poets on love, John Donne, often explores the idea of love as a spiritual or metaphysical concept.
John Donne on love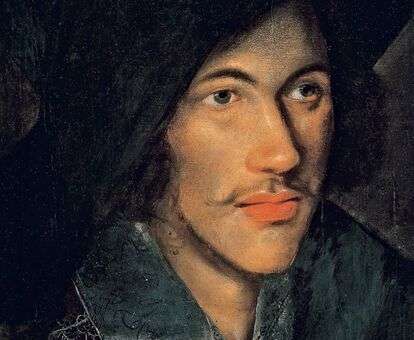 John Donne is considered one of the greatest love poets of all time. Born in 1572, he was a contemporary of Shakespeare and wrote some of the most famous love poems in the English language. His work often deals with themes of love and loss, and his passionate style has earned him a place among the most celebrated poets of all time.
While many of his love poems are addressed to a specific woman, others deal with more universal themes of love and its power to both destroy and heal. In either case, Donne's work is characterized by an intense and honest exploration of love in all its forms. Whether writing about the joys of new love or the pain of lost love, John Donne is widely recognized as one of the greatest poets to ever write on the subject.
The Broken Heart
He is stark mad, who ever says,
That he hath been in love an hour,
Yet not that love so soon decays,
But that it can ten in less space devour;
Who will believe me, if I swear
That I have had the plague a year?
Who would not laugh at me, if I should say
I saw a flask of powder burn a day?
Ah, what a trifle is a heart,
If once into Love's hands it come!
All other griefs allow a part
To other griefs, and ask themselves but some:
They come to us, but us Love draws,
He swallows us, and never chaws:

By him, as by chain'd shot,2 whole ranks do die,
He is the tyrant pike, our hearts the fry.
If 'twere not so, what did become
Of my heart, when I first saw thee?
I brought a heart into the room,
But from the room, I carried none with me:
If it had gone to thee, I know
Mine would have taught thine heart to show
More pity unto me: but Love, alas,
At one first blow did shiver it as glass.
Yet nothing can to nothing fall,
Nor any place be empty quite,
Therefore I think my breast hath all
Those pieces still, though they be not unite;
And now as broken glasses4 show
A hundred lesser faces, so
My rags of heart can like, wish, and adore,
But after one such love, can love no more.
The Indifferent
I can love both fair and brown,
Her whom abundance melts, and her whom want betrays,
Her who loves loneness best, and her who masks and plays,
Her whom the country formed, and whom the town,
Her who believes, and her who tries,
Her who still weeps with spongy eyes,
And her who is dry cork, and never cries;
I can love her, and her, and you, and you,
I can love any, so she be not true.
Will no other vice content you?
Will it not serve your turn to do as did your mothers?
Or have you all old vices spent, and now would find out others?
Or doth a fear that men are true torment you?
O we are not, be not you so;
Let me, and do you, twenty know.
Rob me, but bind me not, and let me go.
Must I, who came to travail thorough you,
Grow your fixed subject, because you are true?

Venus heard me sigh this song,
And by love's sweetest part, variety, she swore,
She heard not this till now; and that it should be so no more.
She went, examined, and returned ere long,
And said, Alas! some two or three
Poor heretics in love there be,
Which think to 'stablish dangerous constancy.
But I have told them, Since you will be true,
You shall be true to them who are false to you.
Love is a universal human experience that has been celebrated by many of the famous poets on love throughout history.
Conclusion
So, what have we learned about love from some of the world's most famous poets on love? It is an all-consuming human emotion that can make us do crazy things. It often blinds us to our partner's faults and can be hard to let go of. But it is also a beautiful and passionate force that makes life worth living.
Who are your favorite famous poets on love? Let us know in the comments below!