Daddy's girl poem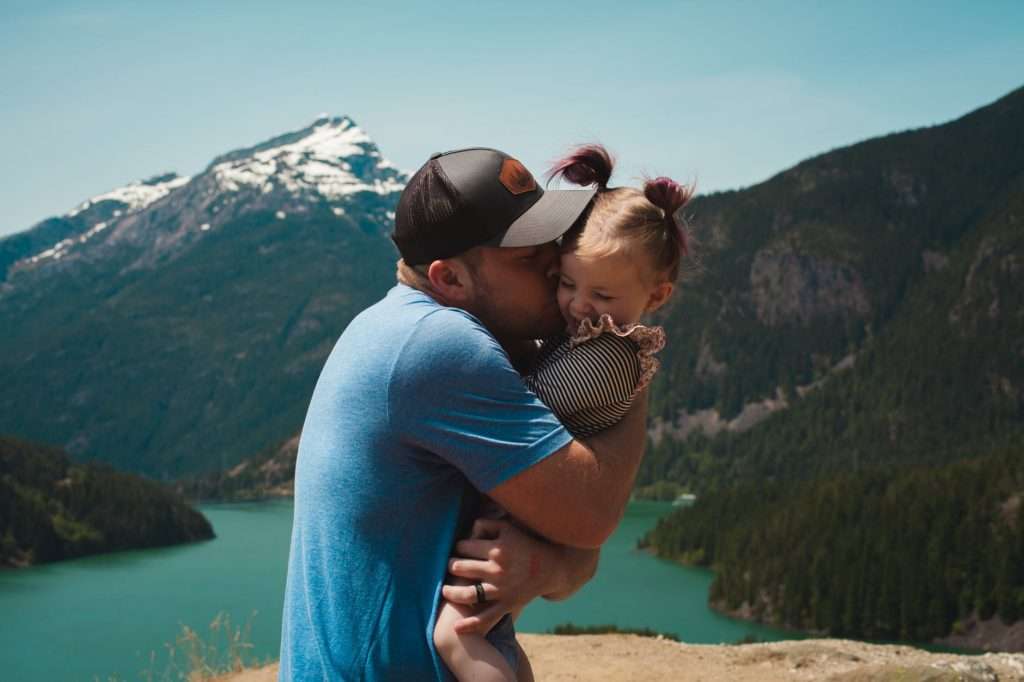 When people think of poetry, they often think of love poems. These poems are often about the writer's affection for another person and their desire to be with that person. However, there are other types of love poems. One such type is the daddy's girl poem. This type of poem is written by a daughter to her father. It expresses the daughter's love and admiration for her father and all that he has done for her. Daddy's girl poems are often very emotional and moving.
Affiliate Disclaimer: This post may contain affiliate links, which means I will receive a commission if you make a purchase using these links.
Talking to daddy's little girl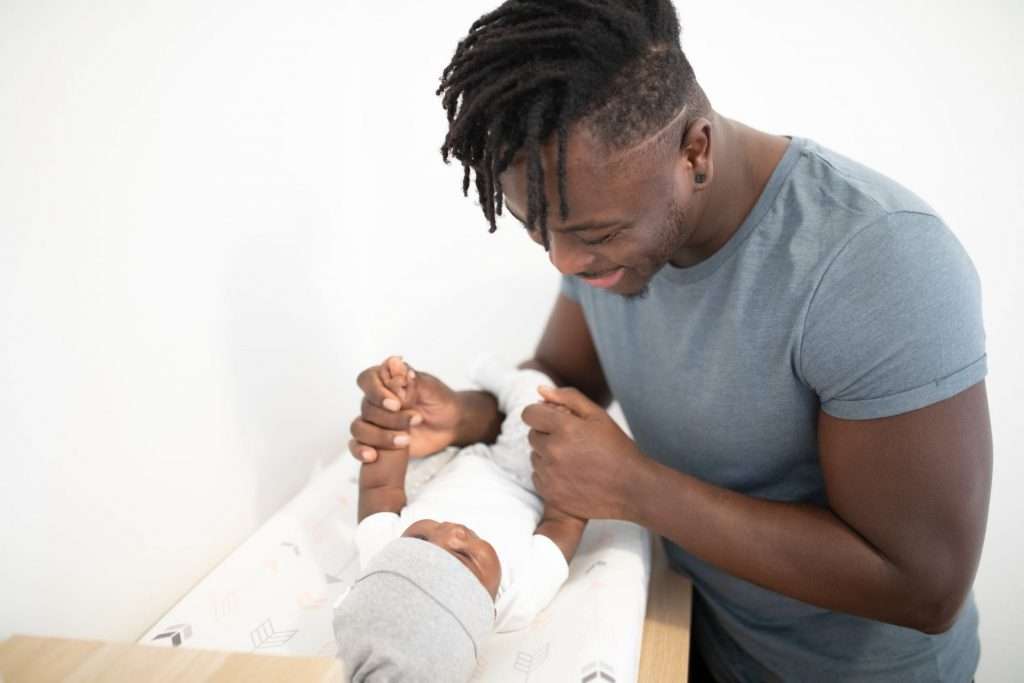 Babies learn best when they are stimulated and talked to in the womb. A study by the University of North Carolina at Chapel Hill found that babies who were spoken to and sung to in the womb had better language skills than those who were not. The study also found that these babies had larger vocabularies and better grammar skills by the time they were two years old.
Womb Conversations
After months of talking to her,
I saw her small footprint appeared
On the surface of Mommy's tummy
For the first time and I was delirious.
"She can hear me!"
She was responding to my questions
With turns and kicks,
And it was electrifying.
It was confirmation that she was hearing
My every word.
Her tiny footprint was magical.
It was one of the ways
She spoke to me.
She seemed to relish the
Sound of my voice
And I enjoyed our daily conversations
From the womb.
Often, she would get so excited
That I got to see pronounced movements-
Was it her head?
Was it her butt?
I was never certain.
All I know it was a large bump-
It was as if she couldn't wait
To see me, she wanted to get out.
 I would burst out laughing
And she seems to be doing the same too.
It was fun for us
But very often painful for mommy,
She would grimace.
I spent countless hours
Conversating with her.
I would call her by her name
And she would respond.
I loved playing with her tiny foot
Every time it appeared on the surface.
We bonded long before I first held her.
She brought me so much joy
During those early and uncertain days of
Fatherhood,
When I questioned my ability
To be a good father often.
And after months of womb conversations
I got to see her for the first time
On that glorious 28th day of January 1995.
And I cradle her softly to my chest and
Gently kissed her feet.
I was overwhelmed by that
Newborn baby smell
That was so heavenly.
After months of conversating
With her in the womb
We both got the chance
To feel each other in the flesh.
I was a daddy with a smile
As wide as the Atlantic Ocean!
Her First Day of School
She was a chatty bundle of excitement
As we walked her to school
This is the day she was looking forward to,
She spent countless hours at home
Walking around in her uniform and her
lunch kit.
On the way to school,
She skipped,
She hopped,
She jumped.
She was a picture of joy.
Then we entered the school gate
And she changed from a princess to a Frog.

Her skippy steps became stuttered.
She was dead quiet.
The smile on her face was replaced
With a perplexed mask.
This wasn't my daughter.
Her hands became tense
When she heard the cries seeping through
The distant classroom windows.
A gorgeous teacher with
A charming smile greeted us.
The introductory formalities
Seem to pass in the nick of time.
She looked so pretty in her uniform
But her face was contorted with distress.
I stooped down to kiss her goodbye, and
Her tiny hands swiftly wrapped around
My neck In a deadly hug.
I felt like a helpless lamb
In the powerful squeeze of
A vicious anaconda.
I struggled to break free and
Her hug got tighter and stronger.
After a prolonged and intense struggle
With the aid of the teacher,
I managed to escape.
I walked away slowly,
Physically exhausted and mentally
wounded.
My heart began to bleed
As she joined the bawling orchestra
Of children singing a symphony of sorrow.
She quickly became the lead vocalist.
I could hear her to the pinnacle of
Her lungs screaming, 
"DADDY, DADDY, DADDY!"
Her screams changed to please,
And her pleas to sustained squeals.
Soon her squealing notes overpowered
Her fragile vocal cords and her voice
Started to crack.
She began to choke on her daddy calls.
As I disappeared into the distance
Her calls faded,
But I was still a broken father
On her first day of school.
A father's love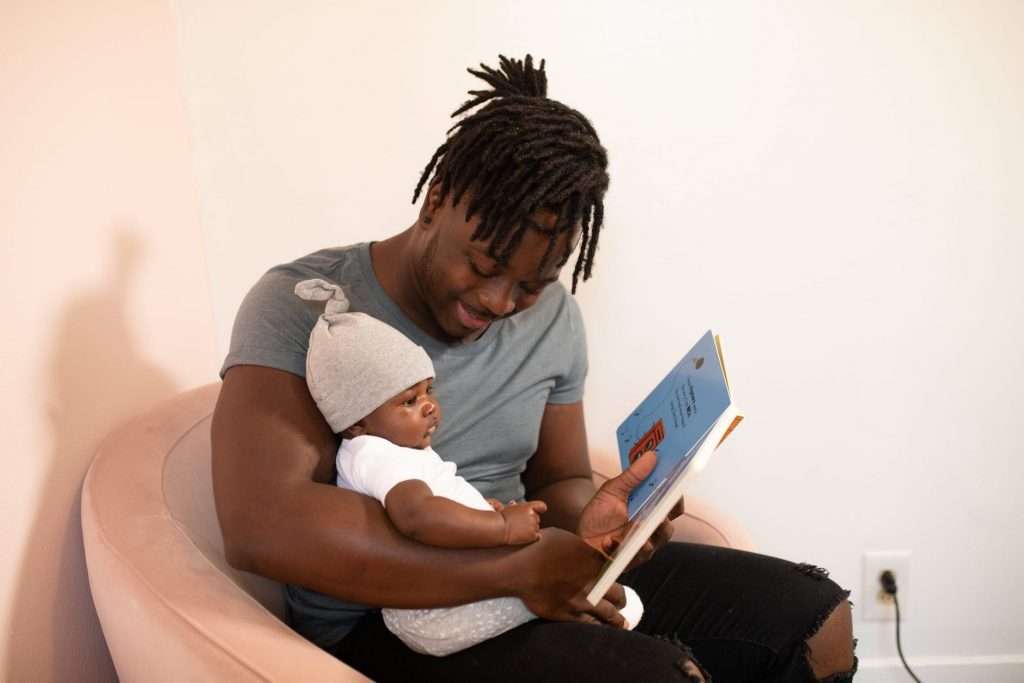 In any culture, the relationship between a father and daughter is special. For many girls, their fathers are their first love. A daughter looks up to her father for guidance and protection. A father provides his daughter with a sense of security and stability. In return, a daughter brings her father happiness and joy. The bond between a father and daughter is unbreakable. In daddy's eyes, a daughter is priceless.
She Is My Girl (for Ackeeni)
When I first laid eyes on her
I was a picture of disarrayed excitement.
After nine months there she was,
A bundle of unspeakable bliss.
She is my girl.
She converted me into her bed,
And my chest became her favourite pillow
And dribbling receptacle.
She is my girl.
I became a master at changing and washing
Dirty diapers.
I won her bedtime story laureate
A thousand times over.
She is my girl.
 She changed my name to Daddy,
Convinced me to become a donkey, a lion,
And a monkey
And then tells me how much she loves me.
She is my girl.
I blinked, now am left wondering…
"Where did the years go?"
She traded in her favourite rag teddy bear
For a boy.
Now am hearing whispering hints of
Marriage and a family.
She is still my girl,
And she still calls me daddy.
I Am Proud of Her (daddy's girl)
I have never had any known reason to hang
My head in shame.
Amidst a plethora of teenage and young
Adult challenges she has carried herself
Like the graceful princess, she is.
She comes with her own challenges but
I am happy I have never had to deal with
Sex tapes, viral videos, alcohol
And smoking addiction.
She mirrors me in so many
Conscious and unconscious
But is prudent enough not to repeat some
Of my inglorious missteps.
I am proud of her not just because she
Has avoided some prevalent
Teenage traps but
When she faced her own challenges
She had a mind of her own while making
her
Decisions even if they weren't always
popular.
As her father, I have demanded a lot
Of and from her.
It hasn't always been within reason 
But she has done enough
To make me confident of being
A proud father.
The school dad-tale of a surrogate father
There are many single mothers in the world today, and while some may choose to raise their children alone, others may opt for a surrogate father. A surrogate father is a man who helps to raise a child that is not his own. He may be the child's biological father or he may be someone who is simply willing to help out. There are many benefits to having a surrogate father in a child's life.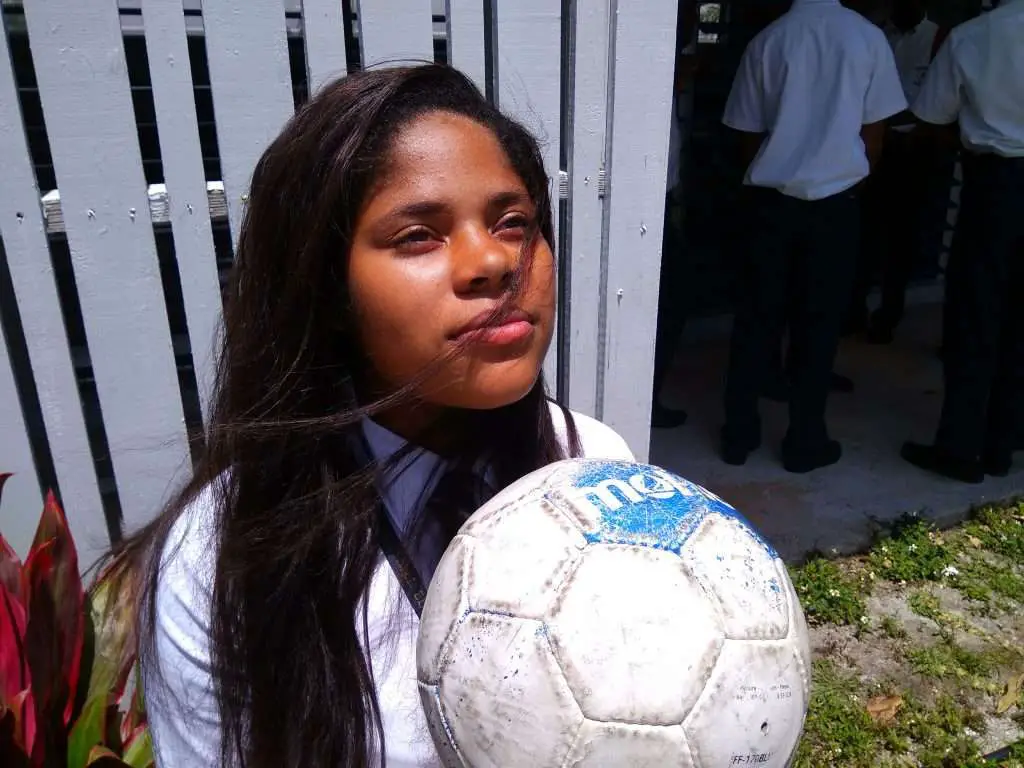 An Open Letter to a Father (for Jade)
Dear Father,
Have you seen your daughter lately?
You are missing a lot.
You have missed a gamut of her cuteness.
I see her daily in my classroom,
And she is growing into a wonderful young
lady.
She is smart,
She is extremely pretty,
Her hugs are rich with I love you,
She is witty and perceptive,
And most of all, she is loving.
I have never seen your face,
But I see you in her eyes.
Have you seen her smile lately?
It's heartwarming.
Your absence and missteps have
Turned parts of her heart to concrete.

Father, reach out to your baby girl.
Her glowing smile swiftly fades at
The mention of your name-
It's a shame.
Have you ever seen her when she is
overjoyed?
She is a silly picture of girlish beauty.
Find a way to get back into her heart.
Climb the hills, walk through the valleys,
Negotiate the thorns to get to your rose.
She is worth it.
She often mimics toughness,
But her vulnerability shines through,
I see her need for you.
It's not too late f-a-t-h-e-r. 
There is still time.
Mend the torn pieces,
Reduce the distance,
Make your way back into her sweetheart.
She still has space to welcome you home.
Yours truly,
Her "school daddy".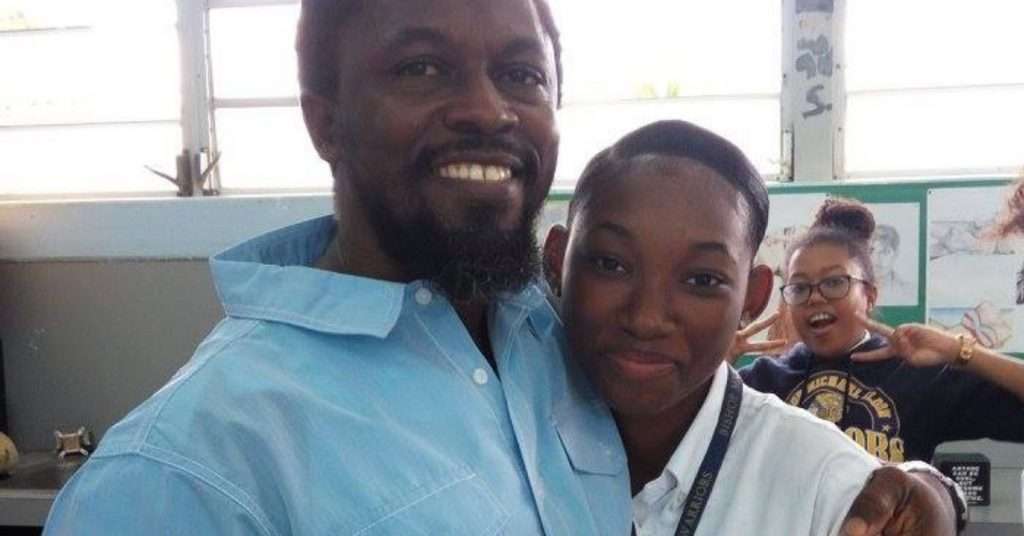 She Calls Me Father
She crept into my heart one day.
And from then on,
Day by day,
Week by week,
Month by month,
Year by year,
She built a place of comfort.
She fostered and nurtured my
Fatherly qualities,
She made loving her unconditionally,
Effortless.
She moulded a sacred place in my heart and
Made it her home.
Then one day she started calling me father.
She is comely.
She is gentle yet feisty,
She is caring and loving,
She is simple yet complicated,
She is gifted and blessed.
In my heart, she has fashioned a place to
stay.
I'm not sure she knows how much
She dominates this space.
Over time she has
Grown to love me,
To trust my counsel,
And to lean on me.
This little girl who one day
Crept into my heart
Has now created a permanent place to abide.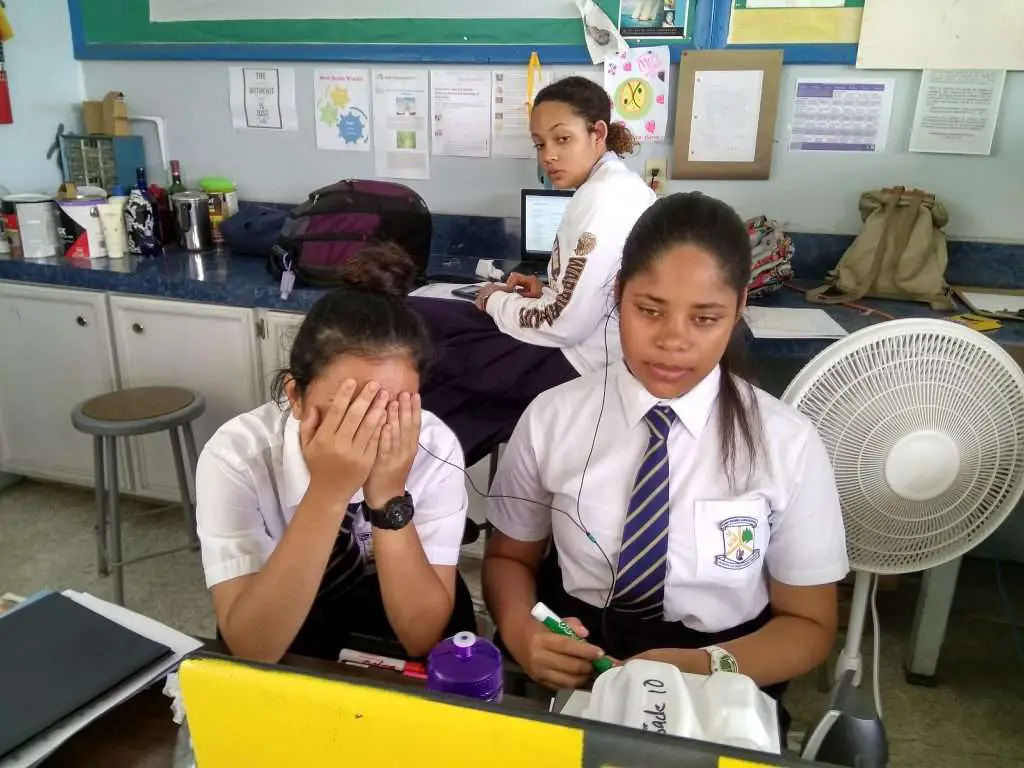 Daughters (for Michael and Frances)
As sisters,
You sense that sturdy bond
That fashioned them
Into inseparable siblings.
They have endured
Many rocky roads together.
They have in plentitude
Those qualities that would
Make any father recognise
Over time,
That they were
Heaven-sent.
They are extraordinary
Blessings to any parents.
They can be
Stressful
And
Stress-filled
But
Mostly they are affectionate princesses.
They are teenage queens
Who's company and friendship
Have unfolded on me
Over the years.
They are my 30 Carat Pink Diamond.
They have filled my island life
With distinctive and
Imperishable memories.
Conclusion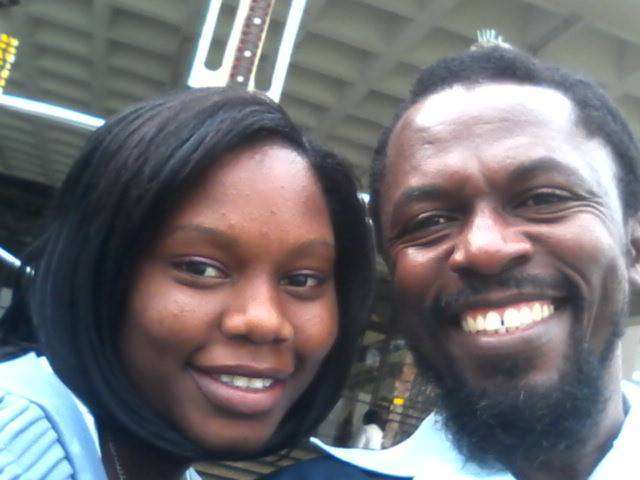 In conclusion, these Daddy's Girl poems were meant to show the special kind of love between a father and daughter, whether biological or not. These poems were able to capture the beautiful, heartfelt, and touching kind of love that is shared between a father and daughter.
What was your favourite poem from the list? Share in the comments section below.