Passionate Love Poetry: Express Yourself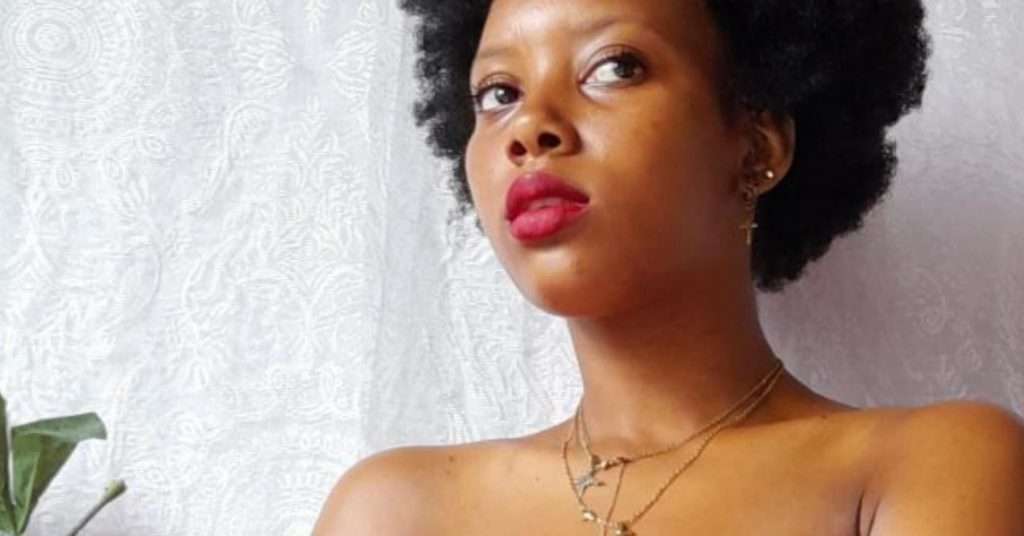 A poem is more than just words on a page. It is a manifestation of the deepest thoughts and feelings that exist inside of us. When we create poetry, the language becomes more than just an action; it becomes an act of communication with ourselves and others. A passionate love poem captures the true essence of love in its many forms. The speaker takes on both roles: lover and beloved, allowing him or her to explore what love is like from both perspectives.
Passionate love is a force unlike any other, and the romantic outpouring leaves no question as to how we feel. The words that spring from such feelings can be overwhelming, and when they are expressed in poetry, the emotions behind them clash like an orchestra. Poetry has long been used to express love in all its forms, and passionate love often finds its voice in verse.
Poetry has the power to heal. When poetry is based on genuine emotions, it holds the power to heal not only the speaker but the reader. Passionate love poems are an example of this, when these passionate feelings and words collide, they create a poem that will last long after the initial day it was created.
Affiliate Disclaimer: This post may contain affiliate links, which means I will receive a commission if you make a purchase using these links.
The Look of Love
The look of love is a feeling that many people have experienced. From the way a person says your name to the way, they look at you. Love is one of the most powerful feelings there is, and when you find the person who has the ability to make you happy in ways you thought unimaginable, it is a special kind of experience.
This connection can take your breath away with just one smile, or make you melt with a kiss. The feeling of love is unequaled, it leaves a lasting impression that makes you richer for having felt it.
The Grassy Vibes
Maybe it's just the early morning sunlight,
Softly urging on love.
Or maybe it's the comfort
That comes with her
Caressing gaze.
Maybe it's the quiet confidence
And her celestial spirit.
Or is it the sound of morning birds
Flirting in the majestic trees.

Maybe it's the calming nature,
Of her continence,
That makes the world seem
Trouble-free;
Or is it just me
Getting carried away
By her magnificence,
Outshining Nature
her smile is warmer than
the morning sun.
her voice is more
melodious than the
love birds at play
in the neighboring trees.
her eyes mirror the joy
she brings to this moment
in uncountable ways.
she is a picture of
unfiltered elegance
unconsciously flaunting her
blessings
on nature's catwalk.
she is witty,
she is perceptive,
she is grounded,
she is conscious,
she would make
our ancient princesses and queens
proud.
she is a specimen of royalty.
Just You
Today I pulled the curtains
On my usual busy day.
I am walking the fields
With you.
Today I choose to watch you
playing in the wind
And wading in the nearby stream.
Today I turn my back
On my unending responsibilities
Just to be in your presence
Watching the unfolding of new beginnings.
Today I changed up the rigid routine
To vibe with you and every moment
Was priceless.

The Little Things…
Life is full of little things. The way the sun hits your face in the morning and how it illuminates everything in its path. The chirping of carefree birds in the distance. The warmth of the midday breeze, brushing your cheeks and stroking your hair.
Little things can be so beautiful, but they are often overlooked because we are blinded by busyness. Sometimes, you need to take a step back to appreciate what's happening right under your nose.
Slow Down
Slow down frisky time
Don't move so fast.
Give me the opportunity
To savour each virgin memory.
Why do you have to be
So precise every time?
Why?
Slow down hours
In the day,
Leave room for our emotions
To play.
Leave some extra time
To spontaneous feelings
and casual discoveries.
Please Mr. Time
Why do you have to be
so precise always?
This is not just a day,
It's an experience worth
Tasting and savouring
To the bone.
Slow for me ticking watch
I am in the company of royalty.
Reaching for memories
you have me tiptoeing,
reaching for your
luscious memories.
i have them stacked away
like priceless collectibles
each with its own
sentimental value.
a plethora of smiles
that sweeps me
to unspeakable places
where everything and anything
is possible.
your peace-filled countenance
that sets everything at ease,
shutting the door on
the cares of the world.
the echoes of your laughter
that's music to my
dancing soul.
it's crazy how you
are quietly dominating
my collection in
your unique way.
Deeper Levels
You know it
When you feel it,
Don't you?

Yeah,
It's that unspoken confirmation
That you don't need
To hear verbally
Because you are connected
On another level,
And you both know it
Without speaking about it.
You know it
In the distant approaching smile
Which warms your being
From miles away.
Yeah,
You know it
When you are spiritually grounded
And you communicate
From a place where
Lesser being would
struggle to decipher.
Hello Sunshine!
Sunshine is something we all love and crave, but the sun can also teach us important lessons about how to live healthier lives. The sun helps your skin become more healthy, and it also helps your body stay energized for physical activity. It also provides vitamin D, which is necessary for growth and other bodily functions. Sunlight is a great way to get natural vitamin D and other necessary nutrients to help you feel better and be happier.
Sun-kissed
I love the way
The sun craves
Your endless goodness.
It's golden caress
And warm embrace
Actives your glowing smile.
The grass stand at ease
Saluting your majesty,
Your effortless elegance
Is a humbling sight
To behold.
Her World
I never knew how
Easily this visible world could
Dissolved into nothingness
Until I spent a moment
In her world.
I gazed keenly into the depths
Of her engaging eyes
And a whole new world
Appeared incrementally,
I got captivated by
Her dimpled smiles
And caught up
In a world of sweet possibilities,
I felt her buttery skin
And suddenly
An unfamiliar and exciting rhythm
Dominated the left side
Of my chest.
She giggled and laughed
And the music she made
Took me away
To soothing places
Where i tasted and felt
Sweet reverie.
She spoke with such
Intellectual fluency and
I was bedazzled by
Her wittiness,
Her analytical prowess,
Her insightfulness,
Her wealth
Of extensive knowledge and
Mind absorbing conversation.
I got a whiff
Of her natural bouquet
And i had to swiftly bridle
My galloping imagination
And out-of-control emotions.
Until today,
I never knew how easy
It was for this complex
And sometimes confusing world
To fade away until
I spent some time
In her world.
Sunshine
I caught the sunlight
Playing with her eyes.
Unlike me, it could not
Resist.
I saw the genuineness
Of her personality
On display in the rays of
The morning sun.
There is something
In the way the sunlight
Kisses her that makes her
Glow with delight.
Simplicity
Simplicity is a word that is often thrown around in common conversation. There are many varying degrees of simplicity, and it is important to know the difference between them in order to get the most out of this beneficial practice. When something is simple, it means that there are no unnecessary or excessive features.
Nature Made
Still can remember
The way mother nature
Welcomed you with open arms.
The way your toes
Fondled the green grass
While the winds
examined your natural hair.
The busy butterflies
Pause to take another
Detailed looked
At your radiant beauty.
Nearby birds
Seem to sing a melody
just for you.
There is no fluff no fake
In your gracefulness
Just perfect ingredient
Mother nature infused in you.
Feilds of Memories
it's your memories,
they are here again,
coercing me to inscribe.
so here i am in
the company of those  
delectable memories.
my imagination is in
overdrive
while your inspirations
flow with the stroke of
my effortless pen.
it's those indelible memories
again,
calling out my name
as i stand in floral fields
playing with the delicate petals
of the impressions
you left embedded in
my vivid mind.

Her Fragrance
The fragrance from
Her alluring perfume
Tickled my nose and
Romanced my sensual senses.
The sight
Of her radiant smile
Enliven the moment
And
Embrace me
Like the warm
Of the morning sun.
She was the kind
Who attracts with
Effortless ease.
Passionate Love Poetry: Capturing the Feelings of the Heart and Soul
In conclusion, passionate love poetry is a small but integral part of the human experience. It can be found in all corners of the world and has been written by people from diverse backgrounds. It is remarkable because it expresses feelings that even those who have never experienced first-hand can relate to. And as long as there are people who feel strongly, there will be people to write poems about it.
Poetry can be a powerful form of expression. It is the best way to convey emotion and describes feelings, stokes feelings, and can be used as a therapy to express thoughts and feelings. When passionate love feelings and words collide, it is hard to put into words the feeling that is experienced.
It is important to share your thoughts and feelings with the person who stimulates them in you. Whether it is through a great poem or simply telling someone what they mean to you, it is an invaluable way of showing appreciation for those closest to us.
Thanks for taking the time to read for more similar posts check out my blog: poetry blogs