Happy Birthday Poem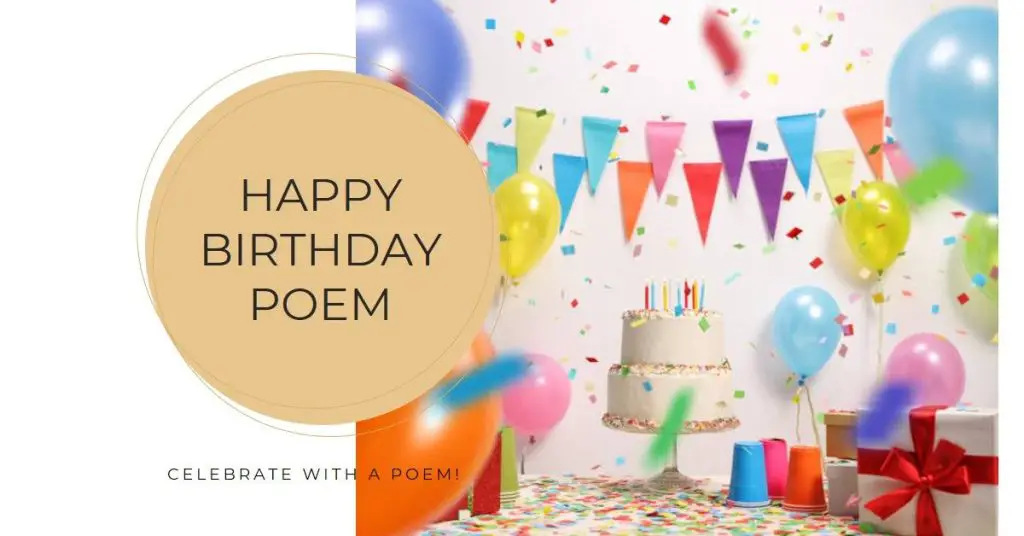 Birthdays are a special time of year.
They mark the passing of another year and remind us to take stock of our lives, celebrate our successes, and cherish those who have been with us along the way.
For many people, one way to express these feelings is through words – spoken or written in a poem.
A happy birthday poem can encapsulate all that we feel for someone on their special day, be it joy, love, gratitude, admiration or any combination of emotions. It's no wonder then why so many people turn to poetry when celebrating birthdays!
In this post, we will explore some examples of happy birthday poems that you can use to honor your loved ones on their big day.
We hope these poems bring a smile to your face as much as they do ours every time we read them aloud!
By the end of this article, you should have plenty of ideas for crafting beautiful verses that show just how much you care about the person whose birthday it is.
So let's dive into exploring some wonderful ways to say "happy birthday!"
Types Of Birthday Poems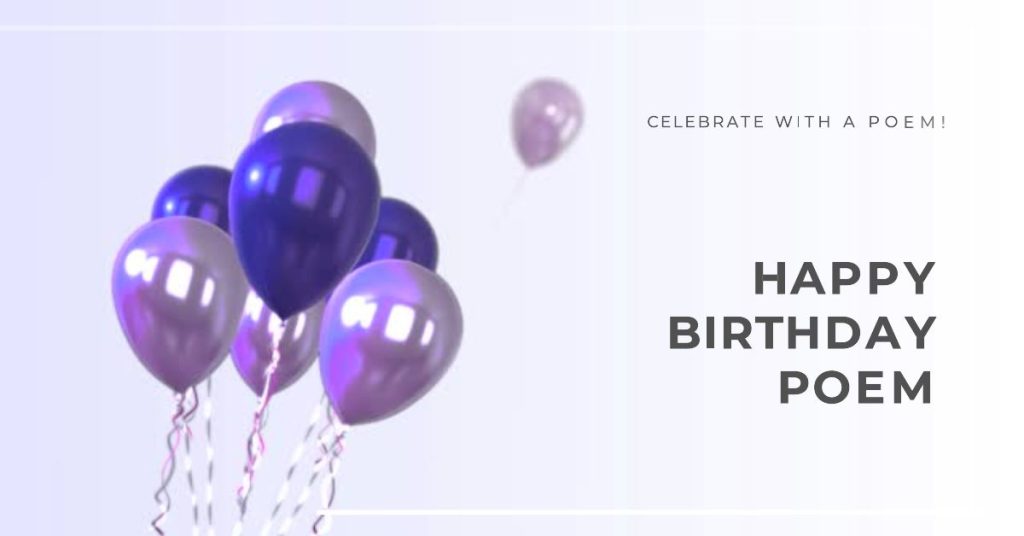 Birthday poems come in many forms. Some are funny, some are serious and some are just plain heartfelt.
For example, a limerick poem is a humorous five-line poem that rhymes on even-numbered lines.
Haiku poems use syllable patterns to create an image or emotion with three short lines of words.
Free verse offers more flexibility as there's no set rhyme pattern or meter; this type of poetic writing allows you to express yourself freely.
No matter which type of birthday poem you choose, it's important that your message comes through loud and clear – that you care about the person celebrating their special day!
Writing your own unique poem can be intimidating at first, but with careful crafting and sincere love for the recipient, your efforts will surely pay off.
Writing Your Own Poem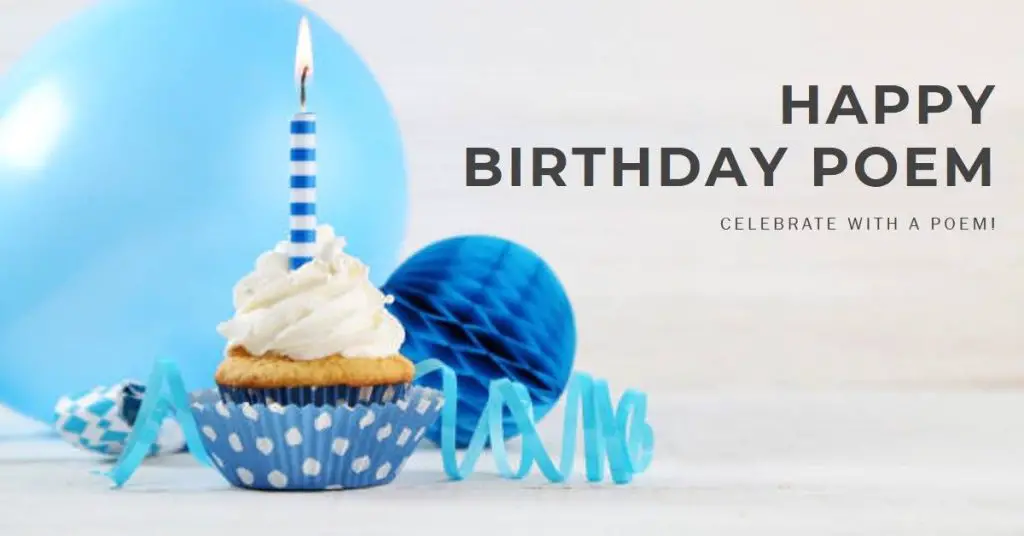 Writing your own poem for a special someone's birthday is an intimate way to show them how much you care.
It can be difficult to know where to start, but there are some steps that will help make the process easier and more enjoyable:
Start by brainstorming ideas: think of words or phrases that describe the person being celebrated, as well as qualities they possess and experiences you have shared together.
Once you have compiled a list of potential topics, use this information to come up with rhyming couplets or descriptive passages about the individual in question.
As well as conveying emotion through language, try making references to classic poems or literature – this could add another layer of meaning and creativity to your work.
You might also consider using poetic devices such as metaphors and similes; these figures of speech can provide extra insight into what it is that makes the recipient unique.
Put together different elements from your brainstorming session until you have crafted something heartfelt that perfectly encapsulates why this person is so important in your life.
With dedication and effort, writing a heartfelt poem for their birthday will become second nature!
Finding Inspiration For A Birthday Poem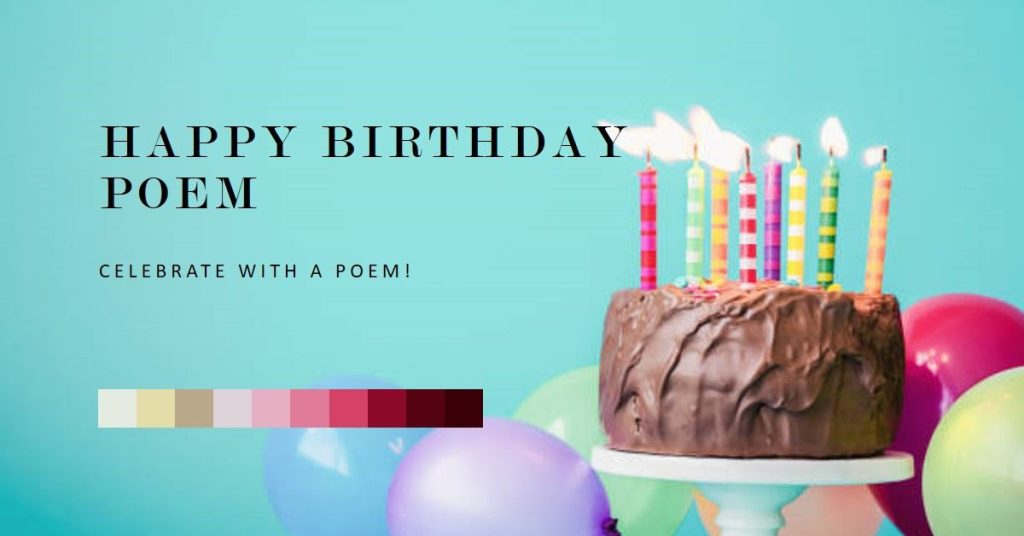 Finding inspiration for a great birthday poem can be daunting. But it doesn't have to be!
It's all about finding the right words and phrases that will make your card or message special, memorable and meaningful. Here are some suggestions:
To get started, take some time to think about what makes this person unique – their passions, interests, talents, accomplishments or any other quality they possess.
Think of moments you've shared with them in the past that made an impact on you; try connecting these memories to something significant in their life.
Maybe there was a funny joke they told you at last year's party or a story they shared during dinner one night.
Find the emotion behind those events and use it as a starting point for writing your poem.
With a little focus, creativity and love, you'll soon find yourself crafting heartfelt verses filled with meaning and sentimentality.
Tips For Writing A Great Birthday Poem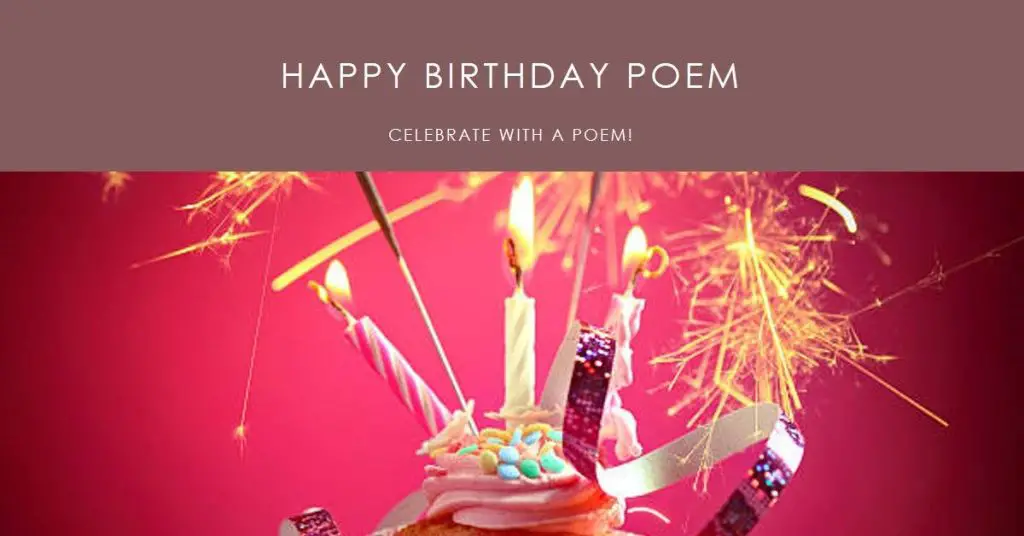 Here are a few tips for writing a memorable birthday poem:
Start with a great hook! Whether you're writing your own poem or looking for inspiration to get you started, it all begins with that first line.
Begin with something unexpected and intriguing: if you can make the reader laugh out loud, even better!
Get creative: try using puns, rhymes, metaphors, similes, and other literary devices to capture your audience's attention.
Think about what makes birthdays special. Birthdays are more than just another day of the year; they're filled with meaning and emotion.
What message do you want to convey? Is it a heartfelt ode of appreciation for someone close to you? A funny satire poking fun at ageing?
Whatever type of birthday poem you choose to write, let those emotions guide your words and help shape the tone of your piece.
With these tips in mind, start jotting down ideas and soon enough you'll have crafted an unforgettable composition. Now onto some examples of funny birthday poems!
Examples Of Funny Birthday Poems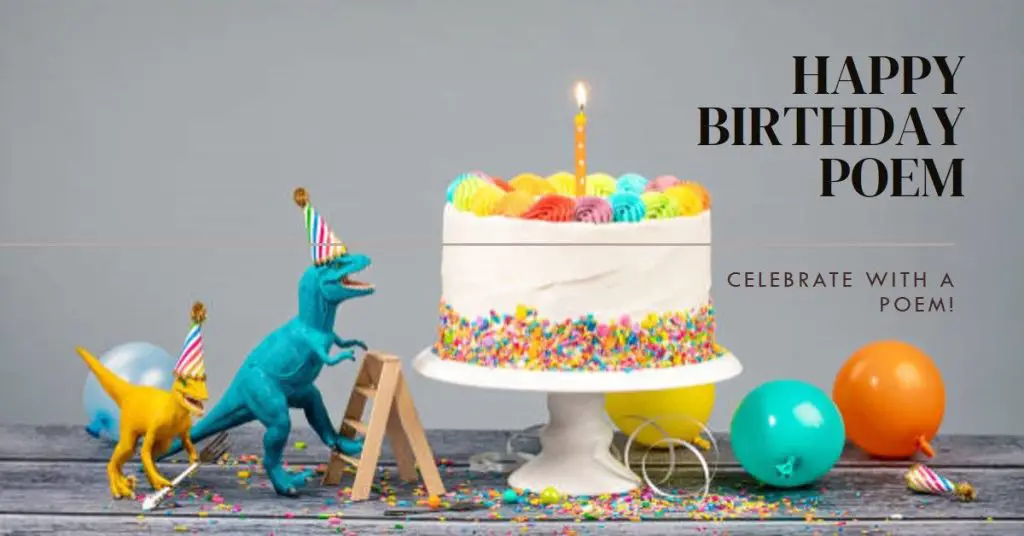 Let's have some fun! Birthday poems don't always need to be sentimental. Here are a few examples of funny birthday poems that'll bring out laughter and joy on your special day.
This special birthday wish may be late,
And it may not make you very wise, 
But it's still good enough to send,
Because it won't strain your tired eyes.

It may not be the best birthday wish,
And it may not even be on time,
But I think it's better than nothing,
For no other reason than it rhymes.

by Kevin Nishmas
The day after your birthday,
you look in the mirror to see:
you've got a zit from eating all that cake;
your love handles have expanded a half inch;
you singed your eyebrows blowing out the candles.

The day after your birthday,
you require six extra hours of sleep;
you can't find your living room under the birthday debris;
you wonder how you could possibly have done THAT.

The day after your birthday, it's time to:
return some gifts (what IS that, anyway?);
call your friends and apologize for yesterday;
get out of the country, fast.

The day after your birthday...
we should all look so great
and have it so good!

Happy Birthday!
Appreciate yourself and your life!

by Joanna Fuchs
You think you're a rock star,
Singing songs forever sung,
You move like Mick Jagger,
But sound like William Hung.

You want to be famous,
With your name up in lights,
You could end up a star,
One karaoke night.

by Kevin Nishmas

These examples demonstrate how humor can make even the most mundane moments enjoyable. There's no better way to celebrate than with some good-natured ribbing and jest.
Now let's move on to explore examples of romantic birthday poems.
Examples Of Romantic Birthday Poems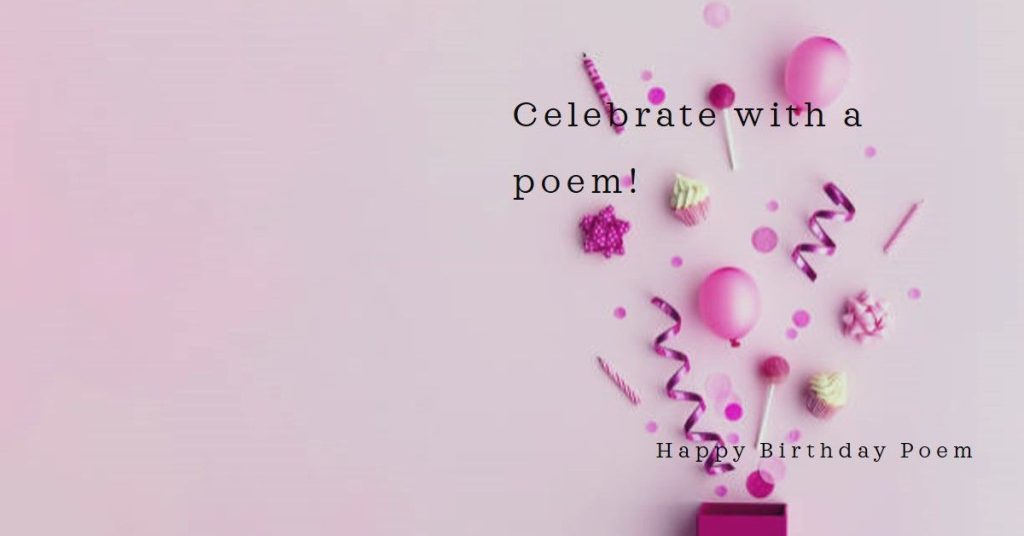 Continuing on from the funny birthday poems, let's explore some romantic ones.
These are often a great way to express your deep love and appreciation for someone special in your life – especially if it's their birthday.
Whether you choose one of these examples or write something original, your partner will be sure to appreciate the gesture.
From the beginning, we made it through,
Conquered oceans; mountains too.
On your birthday, I'm here for you,
Our special love; let us review.

The moment I laid, my eyes on you,
I hoped for love, my heart just knew.
You stared upon me, with eyes so true,
Our deep attraction only grew.

It was time for loves debut,
Everything just felt so new.
Gazed at stars, with a midnight view,
Temptations filled, I saw your cue.

In the skies, an angel flew,
Carved our path, we did pursue.
A bond so strong; far and few,
Forever love, I must, Thank you!

by Martin Dejnicki
No one can make me smile the way you do,
Without you I feel so low, so sad, so blue.
Your eyes take me to a world unknown,
I am blinded in your love so much that I get accident prone.

I will love you forever, even if my world is torn apart,
Because darling, you are the first one to touch my heart.
Today on your birthday, I just cannot thank God enough,
He gave you to me like a heavenly present from above.
Happy Birthday to you whom I really love.

Love Birthday Poems
Hand in Hand
As I stand here with you, 
Hand in hand,
The world around us so grand.

The sky an orange glow, 
As we watch the day slowly fades,
It brings a new realisation 
Of how much our love entwines.

The sun sets, 
The sky turns pink,
The stars twinkle, 
Just for you and I.

Our love shines bright, no matter the night,
Shining brighter 
Than the stars stares at us.

Here we stand, in the moment so grand,
Knowing that I'm blessed 
To have you by my side.

The horizon-
A reminder of how far we have come,
Together, 
Finding strength in our hearts, 
United as one in love.
Our Love
Days may come, 
Days may go, 
But our love still grows. 

The sun will set and 
The moon will rise, 
But our love will always shine. 

A deep love that 
Will always be true, 

Happy Birthday to you, 
My dearest, 
With blessings and all my love.
These two examples demonstrate how easy it can be to create an uplifting and heartfelt message for any special occasion including birthdays. With just a few words you can make someone feel incredibly loved and appreciated!
Ideas For Giving A Birthday Poem As A Gift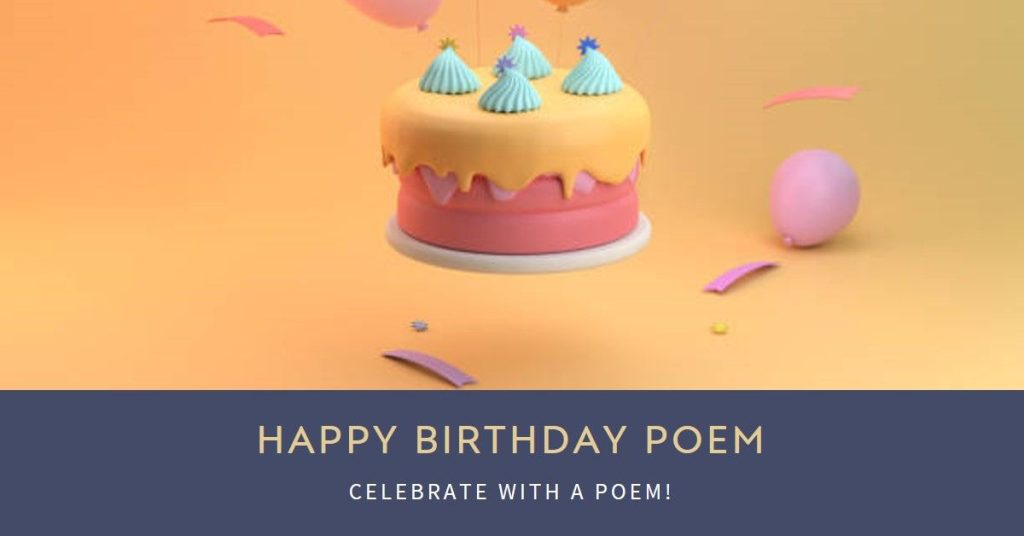 Giving a birthday poem as a gift is one of the most meaningful ways to make someone feel special on their big day.
A thoughtful, well-crafted poem can express your love and appreciation in an intimate way that will be remembered for years to come.
Whether you decide to handwrite it or type it up and frame it, presenting the poem personally is sure to leave them feeling extra appreciated.
If you'd like to give something tangible along with the poem, consider including a small token such as flowers, jewelry, or chocolates.
Either way, your gesture is sure to bring joy and create lasting memories.
Now let's explore how you can share your heartfelt creation with family and friends through social media!
How To Share Your Birthday Poem On Social Media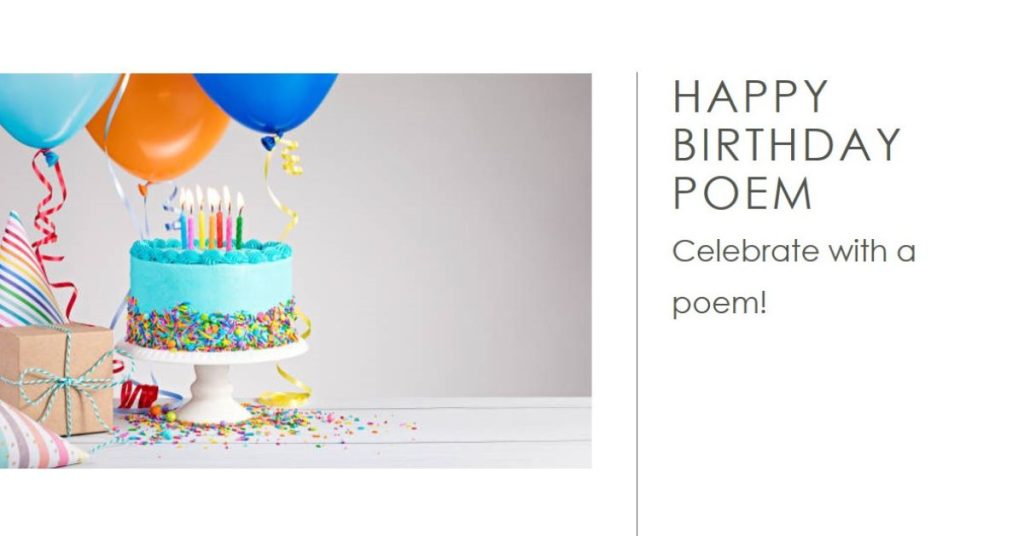 Sharing your birthday poem with the world is an excellent way to spread cheer and make someone's special day even more memorable.
To get started, upload a photo of yourself or the honoree on social media along with your poem.
This will create a lasting memory that others can share too! When it comes to sharing poetry on social media, there are several things you should consider:
First, use hashtags when posting so people who don't know you personally can still find your post.
Additionally, make sure the text included in the post is clear and concise; this will help keep readers engaged and interested in what you have to say.
Add visuals such as pictures or graphics to complement your words if desired.
Lastly, be sure to tag anyone mentioned in the poem so they know how much they mean to you!
With these tips in mind, you're ready to start celebrating birthdays with poetry.
Celebrating Birthdays With Poetry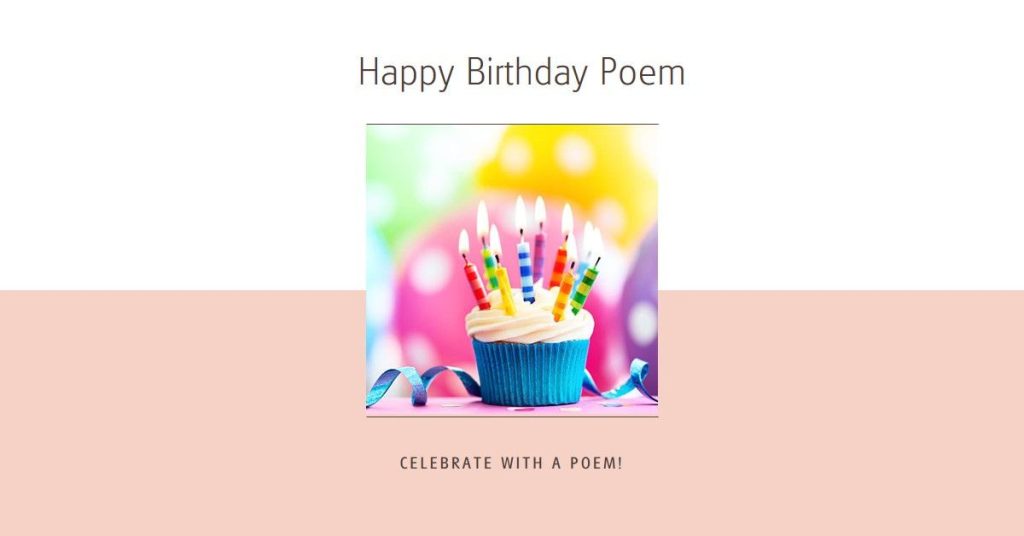 Birthdays provide us with the opportunity to pause, reflect, and express our love and appreciation for those we hold dear.
Poetry can be a wonderful way to celebrate birthdays in an intimate and heartfelt way.
Writing your own poem or using one that has been written by another serves as a beautiful reminder of how much you care about someone on their birthday.
The beauty of poetry is its ability to capture our deepest emotions in just a few words. A simple verse can convey so much sentiment without having to say too much at all.
When writing a poem, consider what it is you want to communicate – whether it's your admiration for them, gratitude for their presence in your life, or simply wishing them luck and happiness on this day.
Whatever it may be, make sure these feelings come across clearly through the use of meaningful language and imagery.
A well-crafted poem can bring a smile to anyone's face–it's an act of kindness that will stay with them long after the cake has been eaten!
Give your loved ones something they'll treasure forever; write them a poem full of loving meaning for their special day!
A Birthday Poem for You
Roses are red, violets are blue,
Today is your day, and it's special too.

You are the light of our lives,
Your love and laughter make our days bright.

We know you're growing older each year,
But it's a blessing that we hold so dear.

Happy Birthday to you,
We love you and we always will too.

Happy Birthday Dearest
On your special day, 
I want to let you know,
That 
Your infectious smile
Still amazes me,
You still bring me joy and happiness
In a bundle.
 
Never forget how much you are 
Loved and cherished,
Just bevause you are you. 

Though obstacles 
Will come our way 
And life may seem hard, 
I'll be here standing by your side 
Through it all. 

Together we'll continue 
To share moments of laughter 
That can never be forgotten. 

Life is a journey that we choose 
To take together, 
One that's filled with love, 
Understanding and kindness 
Every step of the way. 
 

With each passing minute, 
We only get better and brighter. 

Happy birthday my dearest, 
May this day add more love
To all that we continue to build
Together.
Closing Thoughts on Happy Birthday Poem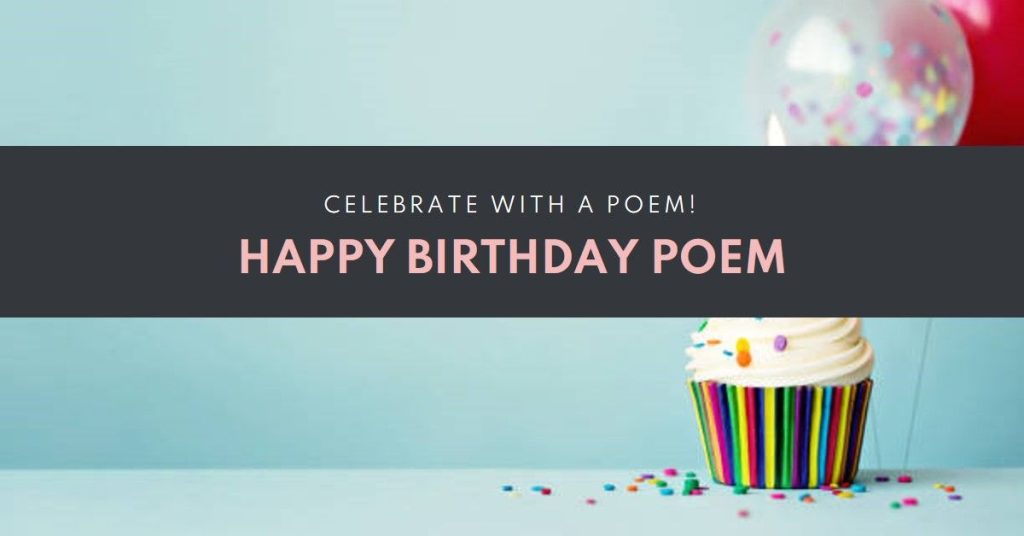 To conclude, happy birthday poems are an excellent way to show someone you care and make their special day even more memorable.
Writing a poem for your loved one provides the chance to express your feelings in a unique and heartfelt way that will stay with them forever.
Whether it's funny or romantic, writing a personalized birthday poem can be a great gift for any occasion.
Creating the perfect poem takes time and effort but is worth it when you see how happy it makes the recipient of your words.
Figurative languages like metaphors, similes and personification are all effective ways to bring life to your poem and give it character.
Don't forget to include details about the person you're writing for – something only they would know about themselves – so it truly captures who they are as an individual.
Finally, be sure to share your masterpiece on social media! It doesn't matter if you read aloud at their party or post online; sharing your work allows others to appreciate its beauty too.
So take some time this year to write a beautiful birthday poem that celebrates another year around the sun!