Happy Birthday Poems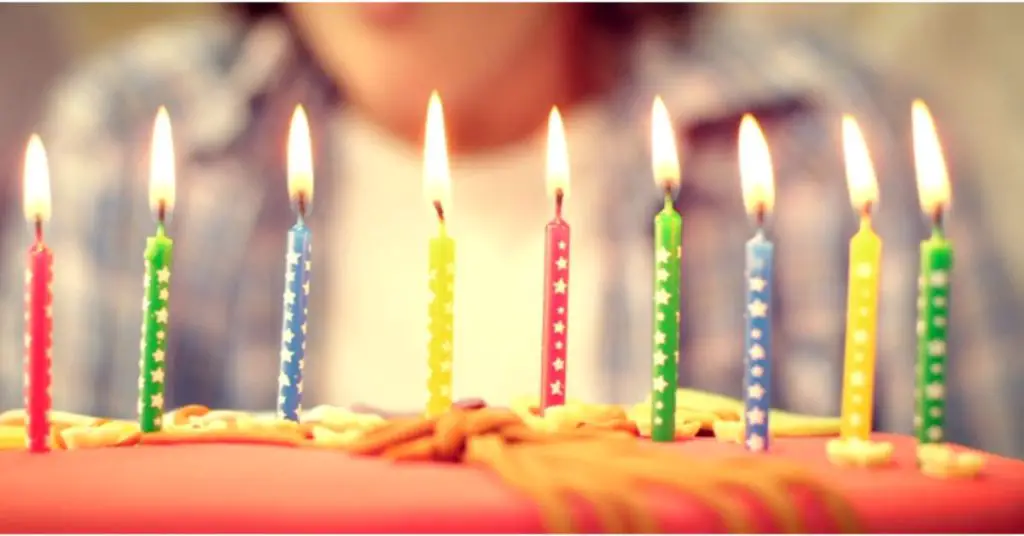 Are you looking for the perfect way to show your loved one how much you care on their birthday?
Words are one of the most powerful ways to express emotion, and happy birthday poems are a great way to make someone feel appreciated and special.
From funny to heartwarming, here are some of the best happy birthday poems to help you say 'Happy Birthday' in the most memorable way.
Definition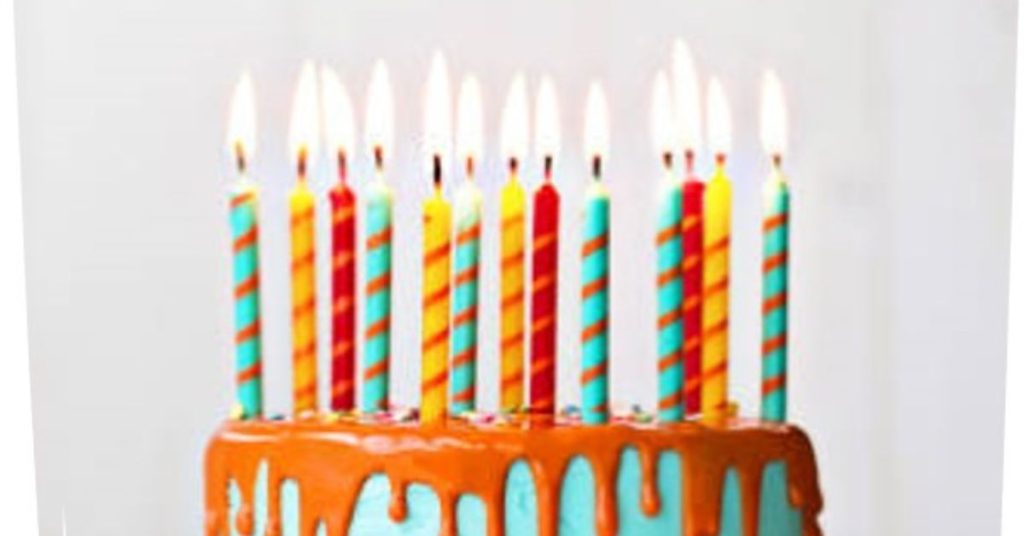 Happy birthday poems are a great way to show someone you care.
Take John, for example. He was turning twenty-five and his best friend wanted to make sure he felt special on this milestone day.
She wrote him an original poem filled with personal references that made it meaningful and touching. It was the perfect gift!
The beauty of these poems is that they can be tailored to fit any person or occasion.
They can be heartfelt expressions of love and admiration, silly rhymes that bring laughter, or anything in between.
Whether they're composed by friends, family members, or professional poets – happy birthday poems add joy to birthdays and create lasting memories.
With that said, let's explore the different types of birthday poems available today.
Types Of Birthday Poems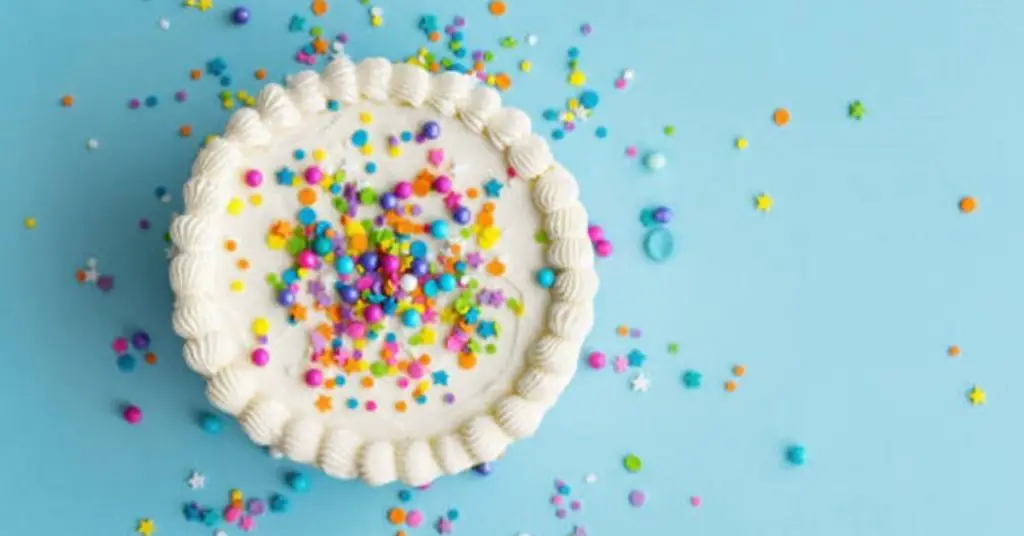 When it comes to expressing your heartfelt wishes on someone's birthday, poems can be especially meaningful.
There are many types of birthday poems that you can write for a loved one or friend. Poems range from humorous and light-hearted rhymes to more sentimental verses.
You may also choose to make up your own unique poem for the special occasion.
No matter which type of poem you decide to write, it should reflect how much the recipient means to you and express your love in words.
It could include fond memories of past birthdays spent together or other shared experiences that bring a smile to both sides' faces.
A heartfelt message is sure to touch their heart and leave them feeling appreciated on their special day.
1. For My Dearest Friend
My friend, my confidante,

My everything,
My companion through the years,
It's your birthday again and I hope
That it brings you lots of unique cheers.

It's been a joy to share
My highs and lows with you,
For having you as a friend and for 
Having the priviledge 
To receive some of the best advice.

Your optimism, your courage,
Your strength and inner light,
Have made me so much better
In so many ways,
And for that I am so grateful.

Your friendship is like the eclipse of the moon-
True and rare,
It's a source of comfort and care.

So, my dearest friend,
My snuggly bunny,
On this special day,
I wish for you
An amazing birthday!

Writing A Birthday Poem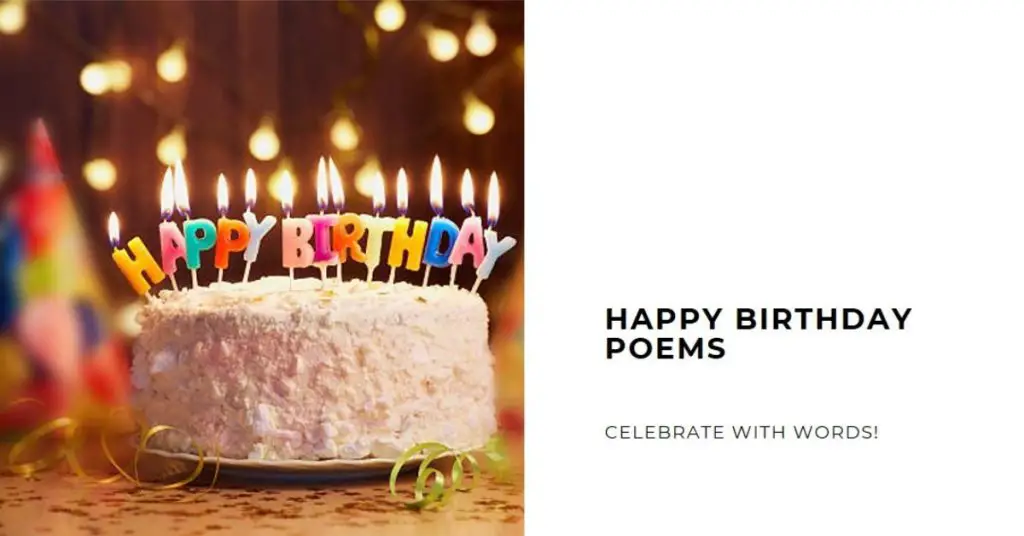 Writing a birthday poem for your loved one is an excellent way to show them how much you care.
It's also a great opportunity to express yourself creatively and make the special day even more memorable!
Start by brainstorming ideas that are meaningful to your relationship, such as significant moments or things they have said.
Think of words that evoke emotion and bring these together in a way that will create strong imagery.
It can be helpful to use rhyme and rhythm if you feel confident with it, but it isn't necessary – focus on conveying the sentiment behind the poem instead.
Once you've written your poem, practice reading it aloud so that you know exactly what tone and pacing you want when delivering it.
With a little bit of effort, your thoughtful gift will be something your loved one remembers forever!
2. Birthday Wish for My Love
My love, my heart, my dearest one,
On this day of days you turn a year older
And my love for you grows stronger.

I cherish every moment we share 
Together
The way you laugh fuels my radiant smile
And I know I'll love you 
As long as i have breath in me.

I know my heart will always beat differently
Just for you and I won't mind going the extra mile
To be good to you.

When I'm with you, I just feel right
Your beauty and kindness are so pure
You make me feel so full of light-
I can soar like a bird in the sky
Just because you give me wings.

My love, on this day I want to say
That I love you so much more 
Than these words can truly say.

My love for you will always be with you 
In every way, on this day and every day, 
I wish you well!
Always with Love.

Ideas For Writing A Poem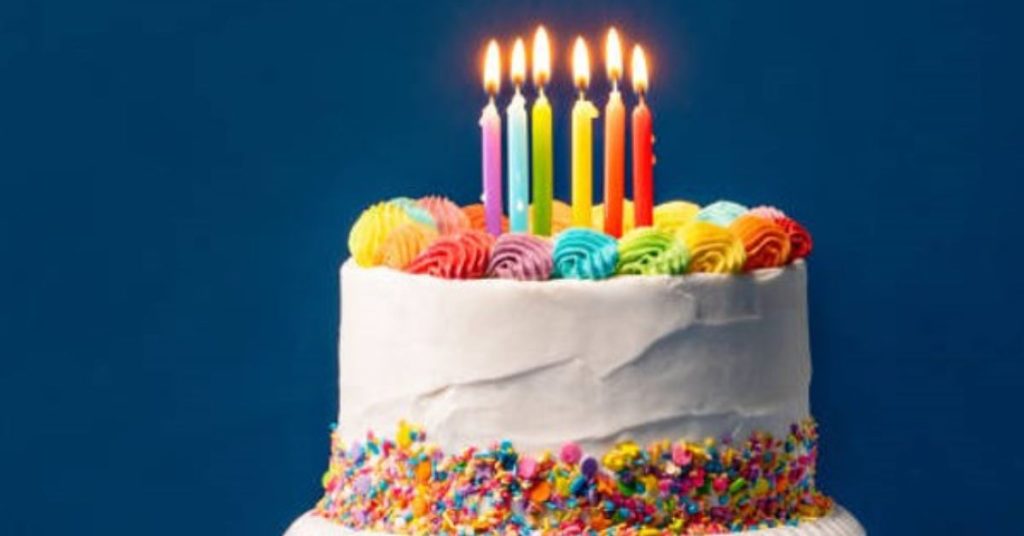 First, start by brainstorming ideas for your poem. Think about the person you're writing to and what makes them special.
Remember that a great poem doesn't have to be long or complex – it just needs to capture the feelings you want to convey in an interesting way.
Consider writing from different perspectives, such as how they make you feel or how their life has changed over time.
It's also important to stay true to yourself; don't try too hard with overly fancy language if it isn't something that resonates with you.
Now let's turn our attention towards making something truly special: write a poem specific to this occasion – one that captures all the joy of celebrating someone's birthday!
Start by capturing key details like the date, place and people involved. From there, draw inspiration from memories shared together and express your appreciation for having them in your life.
Don't forget to add a few lines about why their presence is meaningful and why today matters so much – this will ensure your words are heartfelt and sincere.
3. Let's Celebrate
I have roses and champagne,
Set aside,
I have plans for a night of romance,
With you.

This will be my birthday wish 
Just for you,
It's the perfect day 
To express my love
In unique and creative ways.

Your beauty entices,
Your passion ignites,
Your heart eleavtes me,
You make me feel loved
Inside out.

Your eyes are like jewels,
Your hands are so soft,
Your touch sends me shivers
To my secret places,
Your love makes me glow.

So tonight, I celebrate your special day,
In my arms you will stay,
It's you birthday my love,

Let's make it a night 
To remember,
Let's create memories
That will always bring
A smile to our face and 
Joy in our hearts.


With these tips in mind, it's time to move on to creating poems tailored for special occasions.
Special Occasions Poems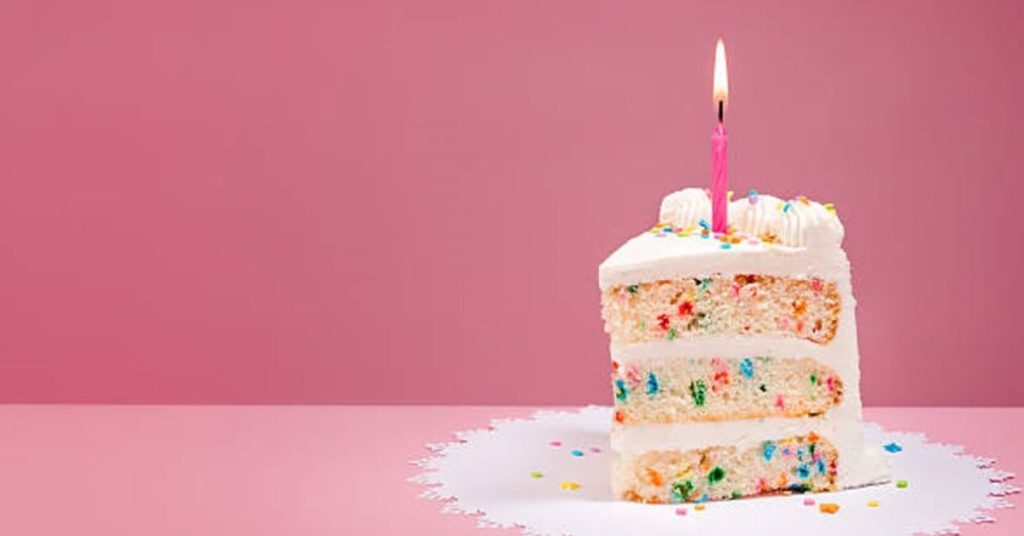 It's your birthday and you deserve an extra special poem! Whether it's funny, sweet or serious, a heartfelt poem can make their day even brighter.
Let us take the time to explore some of the best happy birthday poems that will surely bring a smile to their face.
First off, let's start with a bit of satirical verse. For example:
You're so much older than last year; 
I hope this next one is full of cheer! 

Your wrinkles grow deeper each day; 
may those smiles still light up your way." 
This humorous yet sincere poem conveys the idea that birthdays are about more than just growing old but also celebrating life in all its glory!
To add another layer of sentimentality, consider writing something like:
This year was tough but we made it through; 
never could have done it without you. 

So whatever comes our way; 
together with love
we will always stay strong!
The simple yet profound words remind us that no matter how difficult times get, having someone by our side makes things easier and worth living for.
With these two examples in mind, there are plenty of other ways to write meaningful and fun-filled happy birthday poems as well – from playful rhymes to heartwarming sentiments.
Whatever style you choose, don't forget to include personal touches such as inside jokes and shared memories that'll make them feel truly appreciated and loved on their special day!
Short Birthday Poems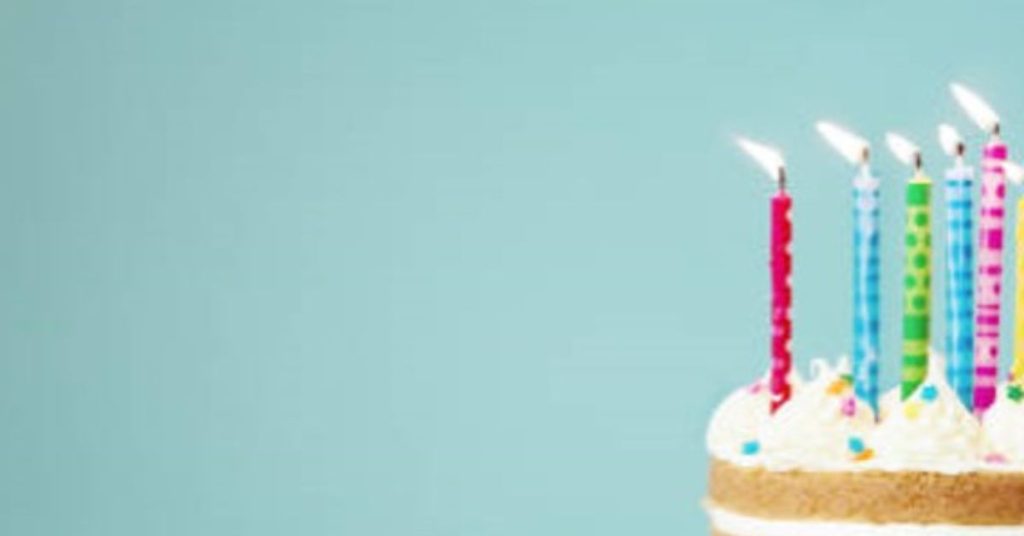 Birthday wishes are a special way to show someone how much you care. Short birthday poems can express the same sentiment in just a few words, making them perfect for cards or quick messages of congratulations. Whether it's sweet and sentimental or funny and lighthearted, these short poems will make your loved one feel extra special on their big day.
It doesn't take many words to wish someone a happy birthday – sometimes all that's needed is an honest expression of love and gratitude. A heartfelt poem conveys those sentiments perfectly, with its sincere message delivered straight from the heart. So, if you're looking for something simple yet meaningful, try sending a short poem this year!
4. Roses and Violets
I love red roses and blue violets,
But I love you more than 
They will ever know.

You bring joy to my life
And teases the feelings 
That makes me smile,
Everytime.

I know i'm lucky to have you 
In my life. And for that I will
Always, always be thankful.

Happy Birthday, love of my life,

On this day I'm so glad you're here.

Let's get lost in our kisses, 
And comfortable in our hugs,
While we make sweet memories
On this lovely day.

Rhyming Birthday Poems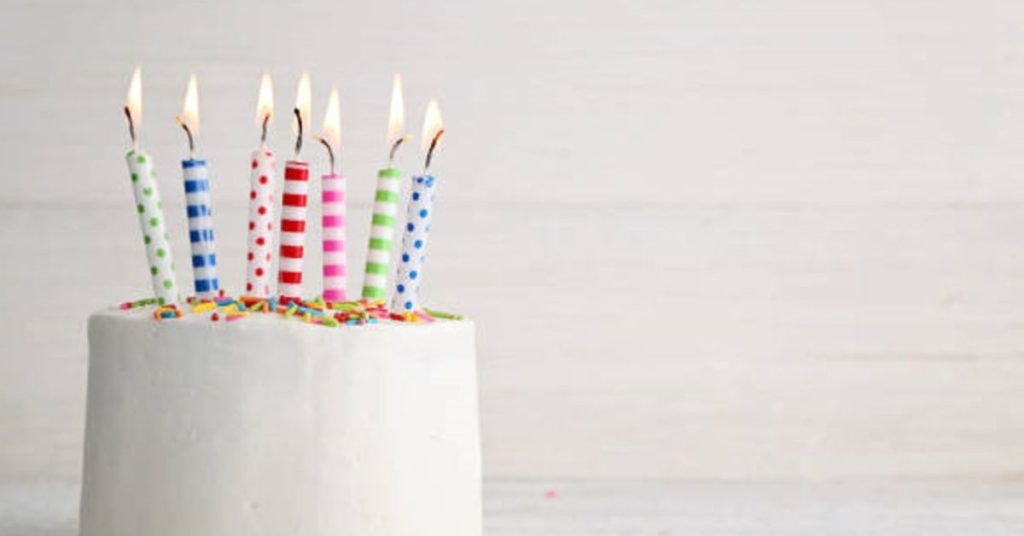 Birthday poems can add a special touch of joy to your celebrations.
Rhyming birthday poems, in particular, are an excellent way to express your love and gratitude for the celebrant on their special day.
Whether you choose to write a funny poem or one with more heartfelt emotion, these verses will be cherished forever.
The beauty of rhyme makes it easy to come up with the perfect words that capture how much you care about someone – like wishing them good health and many years of happiness.
With just a few simple lines of verse, you can make sure they know just how deeply appreciated they are by family and friends alike.
As you prepare for the celebration ahead, consider adding some meaningful rhymes to your gift-giving as well!
5. Happy Birthday to My Love
A day to have a lot of fun
Together.

Let us share the joy that comes,
And celebrate with a tasty rum!

Your friendship is a heart of gold,
It's worth a fortune, I am told.

i will continue to thank the heavens above,
For sending me your love.

Time to make a wish and smile,
May it come true and last a while.

Your spirit brings light to me,
Happy Birthday, sweetie.

You're my cake and vintage wine
And intend to enjoy all of you!

And now we move on to traditional birthday wishes…
Traditional Birthday Wishes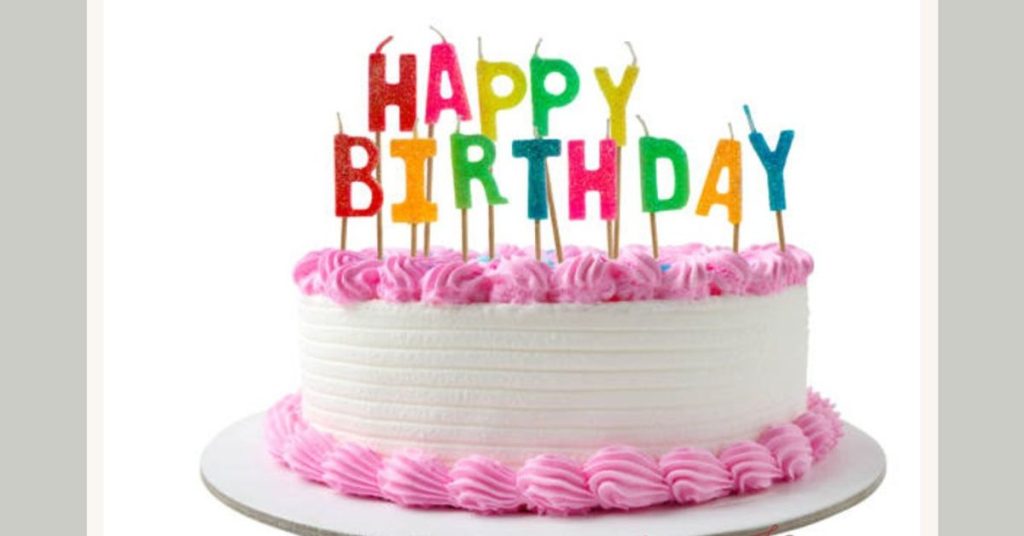 Wishing someone a happy birthday is an age-old tradition that has been passed down through generations.
There's no better way to show your love and appreciation for the people in your life than expressing it through heartfelt words on their special day.
Traditional birthday wishes are often simple, but still meaningful to both the sender and receiver.
Whether you're looking for something humorous or sentimental, these traditional birthday messages can help make your loved one feel appreciated and remembered.
From sweet rhymes to funny puns, they'll bring a smile to anyone's face on their special day!
6. Yours Truly
My love for you is eternally true.

On this special day I want you to know,
That my love for you continues to grow.

Your love brings me joy, and your beauty divine,
This love will forever be yours and mine.

No matter the miles, no matter the pain,
My love for you will never wane.

Your birthday is a special day,
A time to reflect, a time to play.

On this day I my love will never stray,
This love of mine is here to stay.

Tips For Choosing The Right Poem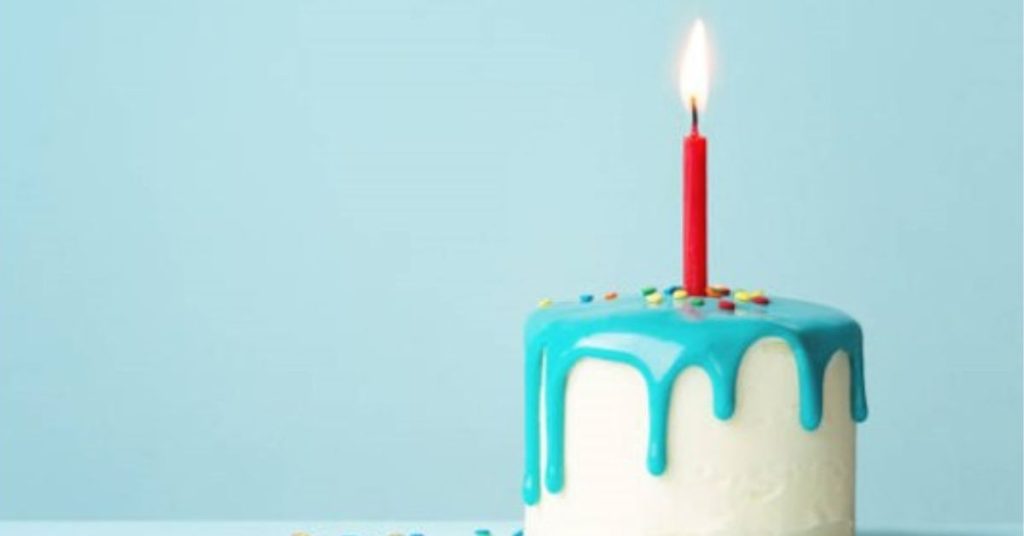 Writing or choosing the perfect birthday poem can be a bit of an art.
Fortunately, there are some tips that you can keep in mind when picking out just the right one for your special someone! Here are 5 useful tips to guide your choices:
Consider the recipient's personality and what type of poem would make them feel most appreciated
Look for poems that fit both criteria
If all else fails, craft an original poem as a tribute to the special day
Utilize vivid imagery or simple words of affirmation, depending on the recipient's personality
Make sure to put your feelings into words and make the poem meaningful and memorable
7. A Thankful Birthday
Happy Birthday to you,
A day of gratitude too.

For all the years you've been around,
For all the joy that you've found.

For all the special moments shared,
For all the times you showed you cared.

For all the smiles and all the laughs,
For all the lessons you've taught.

For the friendship and all the cheer,
For the difficult times you've there.

For all the stories you've spun around,
I'm thankful for you and the joys you've found.

Happy Birthday to you, my love.

For all the blessings you've brought to my life,
I wish you many more happy birthdays, 
And a life of peace and joy and gratitude.

No matter how you decide to honor your loved ones on their birthdays, take comfort in knowing that finding (or writing) the perfect poem just might be easier than expected!
Closing Wishes-Happy Birthday Poems
When choosing happy birthday poems, it's important to keep the recipient in mind. Think about their personality and interests, and pick something that speaks to them.
If you're struggling for ideas or feeling uninspired, there are plenty of resources out there – from websites with collections of poems to tutorials that can help guide your writing process.
You may even find inspiration in traditional birthday wishes like "Happy Birthday!" No matter what kind of poem you choose to write, take your time and put thought into it.
Your words should reflect the love and appreciation you feel for this person on their special day.
Even if they don't fully understand all the nuances behind each line, they'll appreciate the effort you put into creating something unique just for them.
Ultimately, happy birthday poems are an excellent way to show someone how much they mean to you.
With a bit of creativity and some heartfelt sentimentality, you can craft something truly meaningful that will be remembered long after the candles have been blown out!