Good morning Poems for Her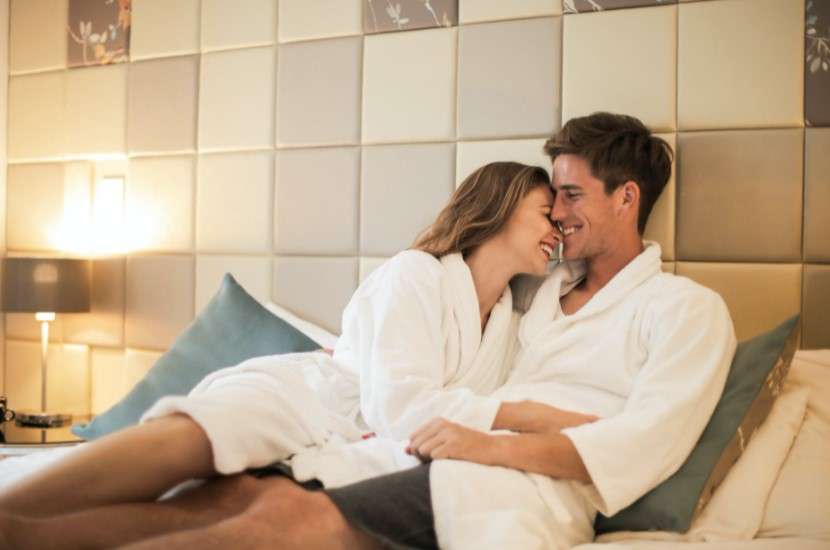 The world is a beautiful place, but it's even more beautiful when you wake up to it. Spending time with someone you love will make the morning that much better. There are many ways of telling them how much they mean to you, but what could be better than a sweet poem? There are many styles of poetry that can express your feelings, and below are some examples of choice poems for her.
Poems written to a significant other can be very special. Good morning poems can be a great way to start your day. Whether you are in a long-term relationship or not, sending her a cute message to either wake up or say goodbye can be an easy way for you to brighten both of your days.
Good morning poems are a great way to show her you care. With some coffee and a little creativity, you'll be able to put some genuine feelings into words that will make her heart smile. Enjoy the shortlist of our favorite poems for the woman in your life, from simply stating how much she means to you, to reminding her about how lucky you feel to have her.
Affiliate Disclaimer: This post may contain affiliate links, which means I will receive a commission if you make a purchase using these links.
This Morning
This morning I awoke,
You were the first thing on my mind,
You were the sunrise
Spreading your golden rays
Across the sky.
This morning I woke up,
And you were the fresh rose in my garden,
Your tender petals blowing
In the cooling breeze,
Your celestial fragrance gently fills
The morning scent.
This morning I woke up,
And memories of you and
Your ever-glowing beauty
Enfolds me like the fresh morning breeze-
Cool,
Gentle,
Soothing and Refreshing.
This morning I woke up and
You were the essence of life.
---
Morning thoughts of you
The sun is glowing, and the sky is a perfect shade of blue. The birds are singing, and I cannot help but smile. I want to take a selfie to capture the moment – this feeling is one of a kind! As I watch the day unfold before me, all I can think about is you.
While we're apart, my thoughts race back to you.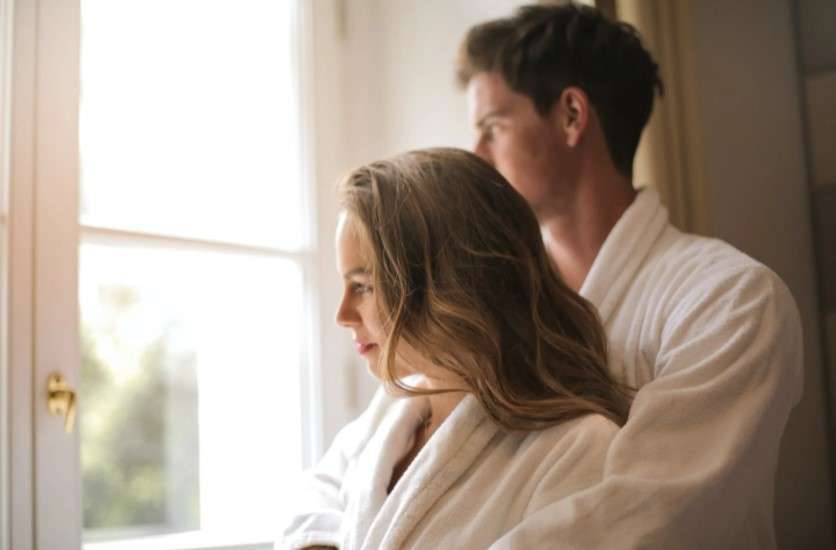 Morning Wish
may your day
be as bright as
your sunrise smile.
your moments
as excited as
your eyes
when you the recall
pulsating moments
we shared.
this is my
morning wish
for you.
---
With you, my mornings are brighter
Morning brings with it a new start for you, so let these good morning poems help you greet the day. Our world is so diverse, so much more than what we can see in front of us. Every person has their own story to tell, and each story is worth listening to. When you are feeling down, take your time to notice the people around you. It's morning time! Rise and shine, sleepyhead! Let these inspirational poems wake you up before the day starts.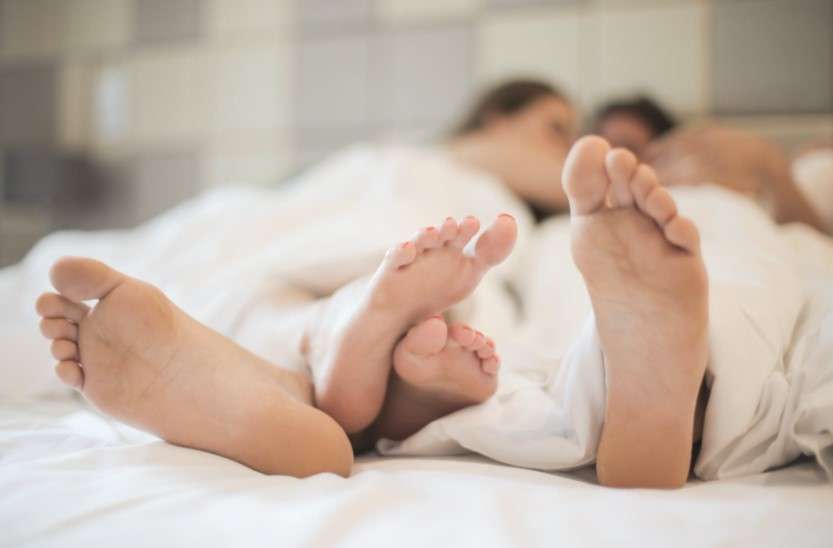 Sunday Mornings
the ease of the
morning breeze
greet us
and
gently fondle
our wayward desires.
the whistling birds
provide just enough
music to fertilise
the burgeoning emotions      
that's germinating
in our overactive loins.
Sunday mornings
bring
fresh flowers,
renewed excitement,
keys to release
imprisoned longings,
and
unexpected
heart-pounding
discoveries.
Let's lay here and waste the morning away
Each day, we wake up and greet the day with a smile. Sometimes it is hard to be positive in the morning; oftentimes, we feel tired and worn out by this time of the day. But waking up and greeting our mornings is an opportunity for us to take on whatever challenges may await us. Starting off our days with a positive attitude can set us up for success during the rest of the day.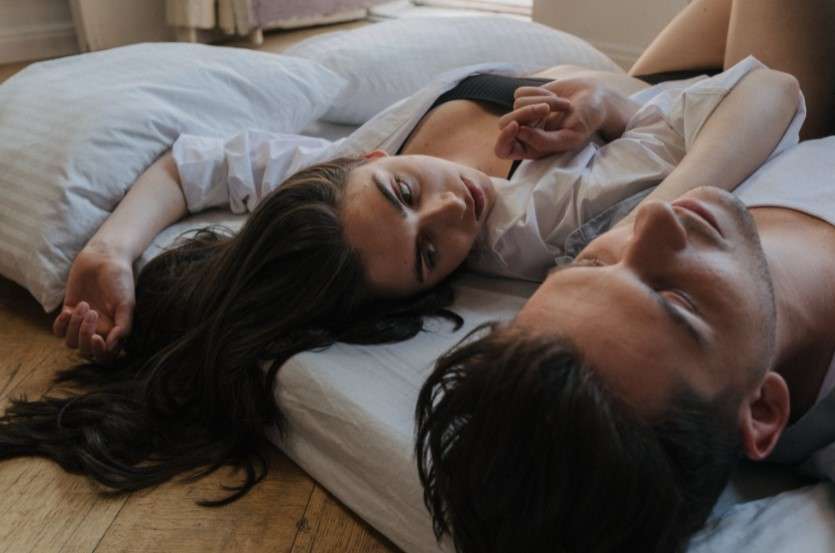 Morning Ride
waking up with
a morning thirst
for your sweetness.
reaching over
you interrupted me…
my morning breath!
what morning breath?
i can't smell or taste it,
all i can taste is
your succulent
and 
delectable lips.
i love
your sounds of ecstasy
which drowns out
the calls of
morning birds
at joyful play.
what a way
to break the new day.
---
Can you hear the morning birds at play?
It's the morning. This sounds so cliché, but it is what it is. The sun has just risen, and while you are getting ready for the day, here are some poems that might help you get into a productive mood. Whether or not you're in college, these poems will help with your daily routine and maybe even teach you something.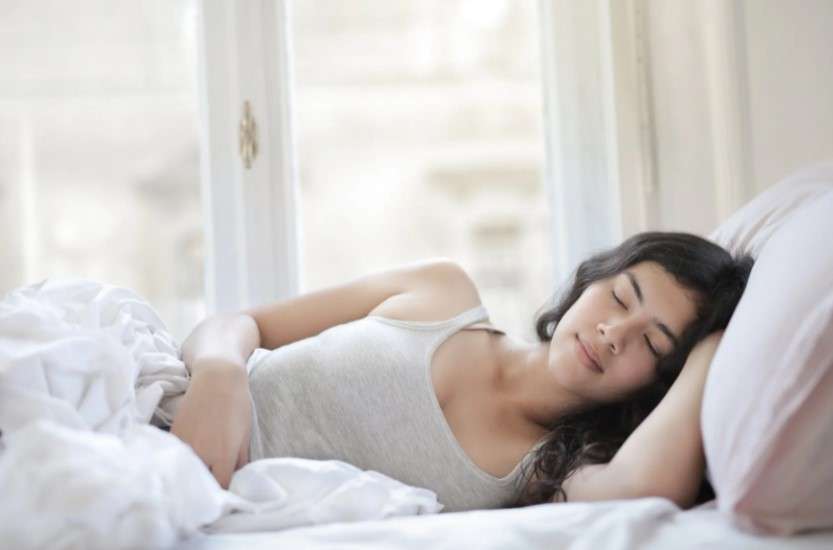 What would be your morning thoughts of me?
If you were to wake up and find me sleeping next to you, what would your morning thoughts be of me? Of how I look in the morning? What would I be dreaming of? How would I feel if I woke up to a smile on my face, peacefully resting my head on your chest with a hand placed gently on mine, or a hand softly stroking my back? Or perhaps a body that is warm and comforting.
Morning Thoughts
it feels so good
waking up to
morning thoughts
of you.
thinking of
your charming smile that
melt my heart,
reflecting on your silly grin
when you are cheerful,
thinking about
your luscious kisses
and your irresistible lips,
contemplating the warmth of your
comforting embrace,
considering the hypnotic sensation
of your natural fragrance.
it always feels pleasant
waking up to thoughts
of you in the mornings.
---
You are the honey in my morning cup of tea
Love is a warm feeling that soothes the soul, supporting you through even the most difficult times. In the morning, I often find myself thinking of you. The smell of your scent left on my pillow and sheets always brings a smile to my face. It feels as though I am still in your arms and we're just waking up. You stretch out, scratching your head with a relaxed look on your face before smiling at me over your shoulder.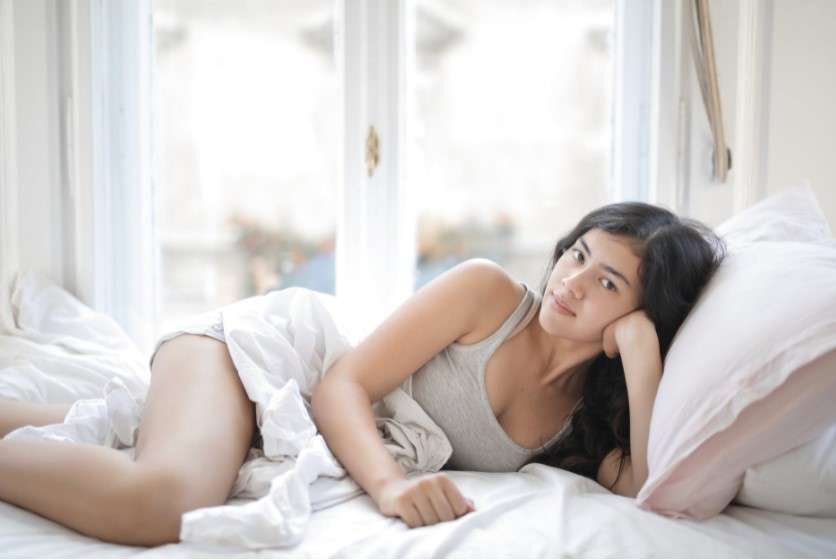 Mornings of memories
there is nothing to compare
to waking up with
the fond memories
of her affectionate kisses
on my mind.
there is a freshness
that comes from reminiscing
about her delightful smile.
her morning memories
wake me up in
the sweetest of ways daily.
good morning,
morning memories.
---
You next to me = tranquility in the mornings
It is a Sunday morning, and the sun is just peeking through the curtains. I am wrapped in your arms, while you have one hand cupping my cheek and your head on my chest. I can hear your steady breathing while you sleep peacefully next to me. It is hard to imagine a better way to wake up than this.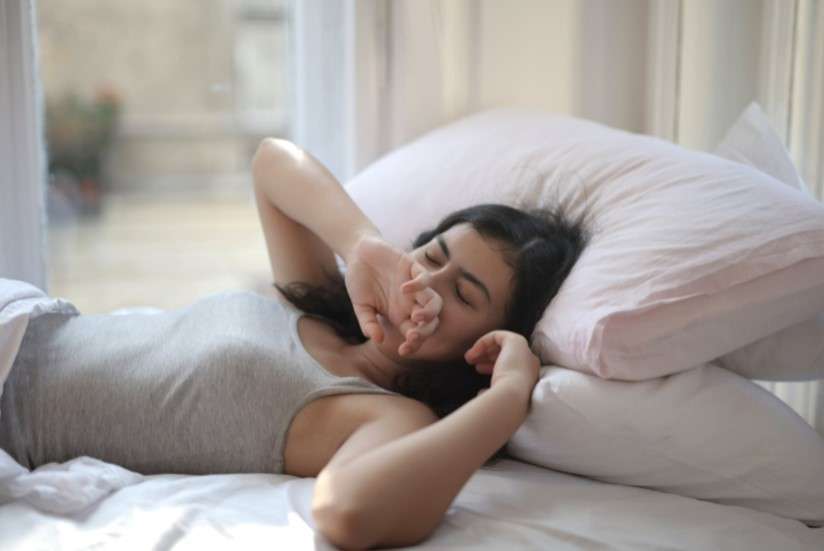 Waking up to you
i want to wake up
to the memories of
my fingertips still
drenched with
your perspiration.
i want to wake up to
the sounds of the
morning bird and
the warmth of your body
blanketing mine.
i want to wake up
to the
lingering aftertaste
of your
tantalizing tongue
still in my mouth.
i want to wake up
to the pleasant sounds
of your gentle breath,
while i get lost
watching your sleeping eyes.
i want to wake up
to your aromatic fragrance
caressing each morning
breath.
i want to wake up
with and to
the memories of you.
---
Your morning greetings-heavenly
I love waking up to your morning greetings. The petal kisses on my cheek, the pats on my back, and the ways you remind me of much you love me more than anything in this world. It makes my heart feel full knowing that someone who I love so much thinks enough of me to wake up with me every day.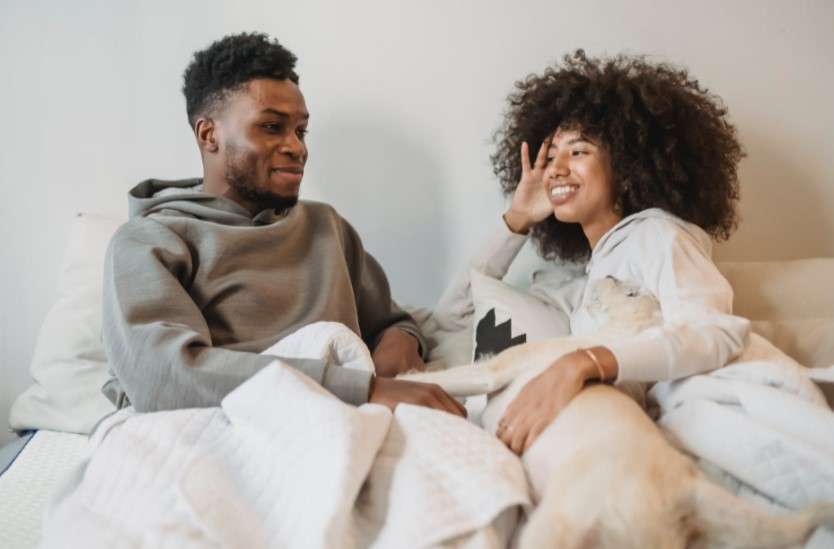 Morning Greetings
i awoke to her gentle touch
while she whisper soft words
with a delicious smile.
i stretched out my last ounce
of laziness and reached over
to appease her begging lips.
my days are always more satisfying
when i wake up next to
all her loveliness,
i get enough nourishment
to take on the beast
of the fields and battle
my internal demons.
there is something
about her, that makes
my life and my days
more meaningful.
---
Our mornings, baby, don't change a thing
Our morning routines are what make our mornings perfect. Some people might not agree, but there is a commonality to these routines that allows us to share a moment of peace together despite the surrounding chaos.
Morning Cliches
the reassuring warmth
of your snuggled embrace,
the elevating smell
of your favourite perfume,
the unpredictable sweetness
of your morning kisses,
the joy that comes from
hearing the sounds of your
morning greetings,
i look forward to the
cliches of our mornings.
the smell of your magical
fingers emanate from the kitchen,
looking at you from across
the breakfast table
while i silently count
my blessings,
i love the cliches in our mornings.
the bustle of getting ready
for the day's work,
helping each other get ready
in small but meaningful ways,
the lasting taste
of goodbye kisses
on unsatisfied lips,
i treasure our morning cliches.
---
My Final Thoughts on Good Morning Poems for Her
In conclusion, sending your lover a good morning poem is a great way to show him/her how much you care and to start their day off with a smile. Why not try it for yourself and see how it makes you feel? The best part is that we have shared some wonderful poems in this post, so you should be able to find the perfect one to start the morning. So spread the love!