The Guyanese Poet Martin Carter: One of the Foremost Caribbean Writers of the 20th Century. 
Martin Wylde Carter, a Guyanese poet, was born to a family of mixed African, Indian, and European ancestry who belonged to the colored middle class in Georgetown, British Guiana. His father was a civil servant who enjoyed reading and philosophical discussions, while his mother was a reader who enjoyed reciting poetry.
Carter attended Queen's College in Georgetown in the early 1940s. After graduation, he worked in the civil service, first in the Post Office and then as the secretary to the superintendent of prisons. In 1954, Lawrence & Wishart, a left-wing publishing business, published his debut poems in the United Kingdom.
It was impossible to print in British Guiana at the time. New Beacon Books released some of his books later in his career. Under the pen name M. Black, he also wrote political pieces (to protect his civil service post). His first collections were The Hill of Fire Glows Red (1951), The Kind Eagle (Poems of Prison) (1952), and The Hidden Man (1953). (Other Poems of Prison).
In 1953 and 1954, the British authority in Guyana imprisoned him twice for fostering discord. Carter's 1954 collection of poems, Poems of Resistance from British Guiana, cemented his international reputation. For many years, Carter was a political activist. Poems of Succession (1977), Poems of Affinity (1980), Selected Poems (1989), and University of Hunger: Collected Poems and Selected Prose are among his other works (1990). Carter died in 1997 after a long illness.
Affiliate Disclaimer: This post may contain affiliate links, which means I will receive a commission if you make a purchase using these links.
The Published Books of Guyanese Poet Martin
Carter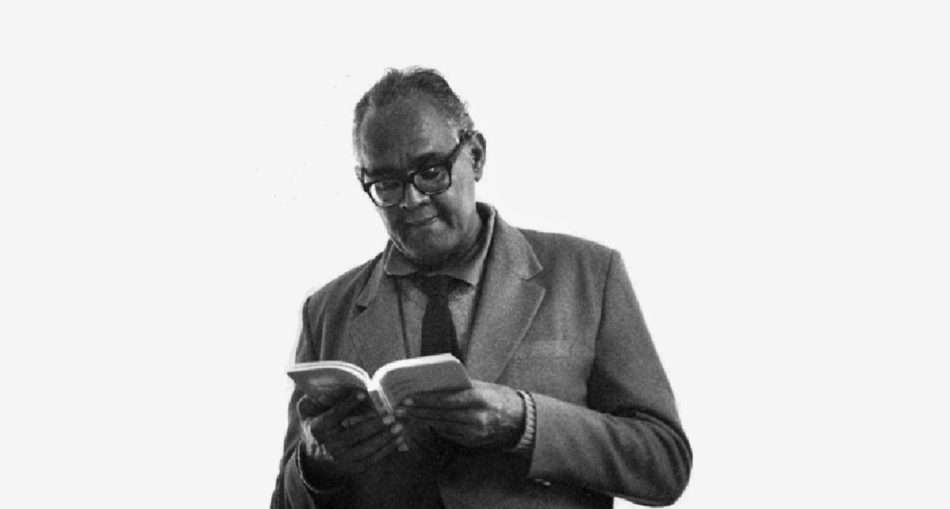 According to academic Stewart Brown, it's difficult to imagine a modern poet writing in English who was more concerned with his craft, with the timing of his phrase, than Carter. He went on to say that while his latter work had a political tone, it was more obscure and analytical than his earlier poems, which were openly political. It fits very well with the work of South American poets such as Valejo, Neruda, and Paz. They are his contemporaries in every aspect; his art has the same originality, majesty, and elemental intensity as his.
Martin Carter Books: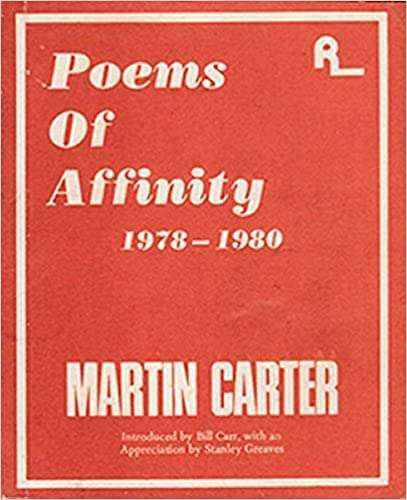 This is the first printing of the book. Martin Carter was a Guyanese poet and political activist, widely regarded as the best Guyanese poet and one of the Caribbean's most influential poets. His most well-known works are protest, resistance, and revolution poetry.
He was active in Guyanese politics, especially in the years leading up to and immediately following independence in 1966. He was imprisoned in Guyana (then British Guiana) by the British government in October 1953 on grounds of "promoting discord," and he was detained again in June 1954 for taking part in a PPP demonstration.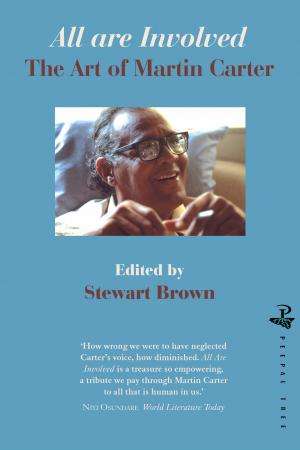 This book honors Martin Carter's life and works while also setting his poetry in context. It places Carter's work in the historical and cultural contexts of his time, as well as that of Guyana and the Caribbean. It includes contributions from eminent Caribbean academics and historians.
It's remarkable for a collection of creative writers' responses to Carter's work, both contemporaries and younger writers who have been profoundly impacted by Carter's work and commitment. This collection of essays and poetry from his colleagues demonstrates how well he was liked and respected as a man who, despite the turmoil that Guyana has experienced over the last fifty years, stayed committed to his underlying belief in human dignity.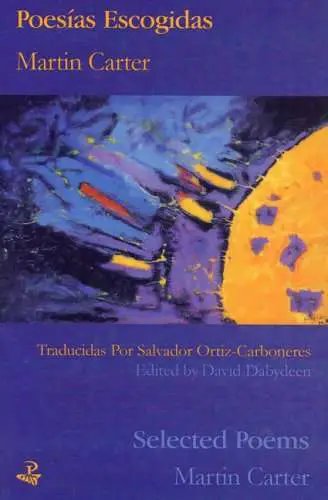 Martin Carter's poetry has established him as a great South American poet, alongside Valejo, Neruda, and Paz, in this bilingual anthology edited by David Dabydeen, translated into Spanish by Salvador Ortiz-Carbonares, and introduced by Gemma Robinson. Carter's poetry's varied subtlety and strength thrust him into the top echelon of world poets. His poetry will continue to strike a chord with new generations long after the politics that inspired many of his poems have faded from memory, and even after the society that he so strongly denounced has irreparably changed.'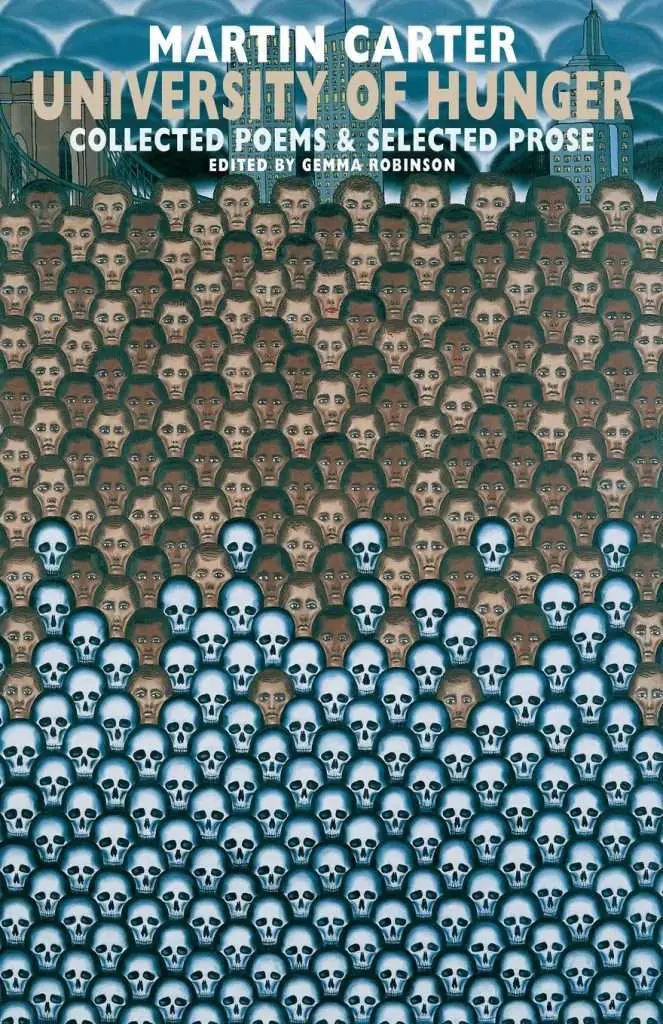 Martin Carter, a Guyanese poet who lived from 1927 to 1997, was one of the twentieth century's most influential Caribbean poets. During the Emergency in British Guiana in the 1950s, he was twice imprisoned by the colonial government, then became a minister in Guyana's first independent government in the 1960s, representing his country at the United Nations, but he resigned after three years, disillusioned, to live "simply as a poet, remaining with the people."
He was one of the first poets in the Caribbean to address contemporary themes including slavery, Amerindian history, and Indian indentureship. Carter's poetry is intelligent, angry, and hopeful, and it testifies to a life lived in the midst of public and personal upheavals. Gemma Robinson's annotated edition of Martin Carter's first Collected Poems is available. The selected writing includes key articles on race, colonialism, political action, and the poet's role in a postcolonial society.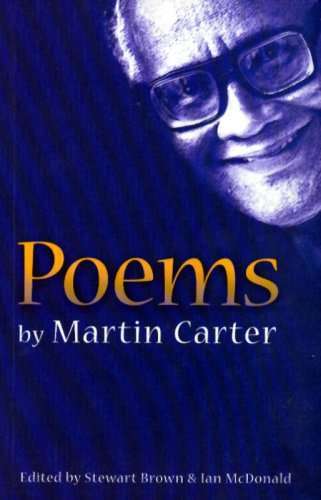 Martin Carter created strong, dynamic poetry as a young communist in the British Guiana colony that firmly connects with the reader, ignites a spirit that is impossible to forget, and lives on in Caribbean culture. Carter was renowned as the Poet of Resistance, a dedicated freedom warrior who used his pen to "bind my flesh to liberation" for his people.
He is now widely regarded as one of the best poets in the region, if not the entire world. In addition to fury, misery, and destruction, the poetry he composed in prison has a distinct resonance of challenge, hope, and brotherhood. In later years, after the country had earned independence but the national vision had been squandered by corrupt racial politics. Carter's writing became more introspective, as he constructed his philosophy of man's position, purpose, and skills out of his terrible disappointments.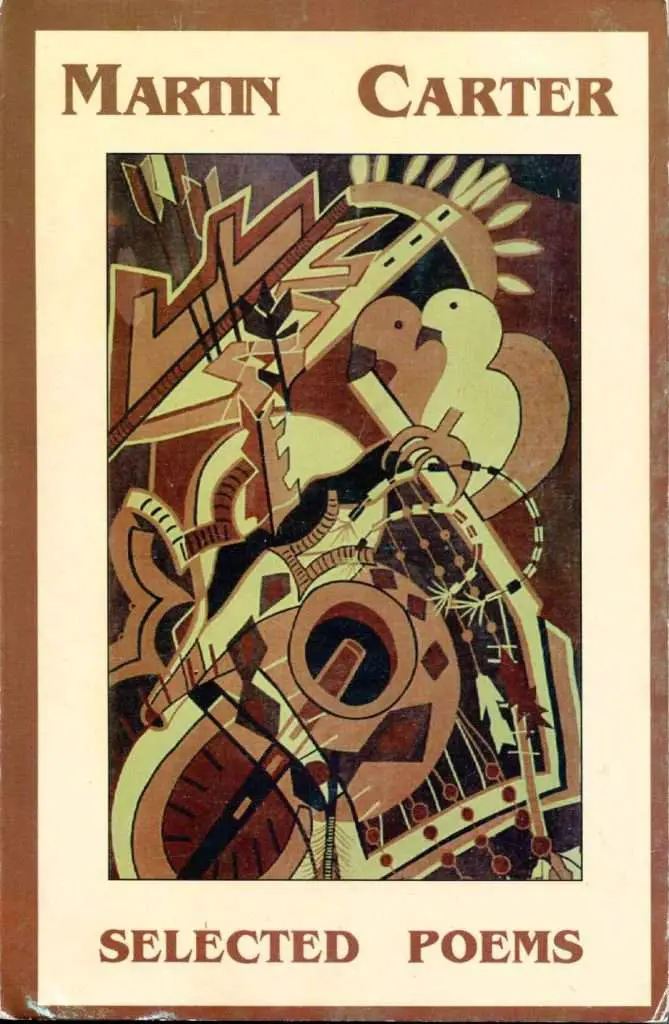 Note from the Publisher: Martin Carter's "Selected Poems" was first published in 1989 by Demerara Publishers and won the Guyana Prize for Poetry the same year. The book also went on to become a national bestseller, which is quite an achievement for a book of poems! Red Thread Press, the publisher of Martin Carter Selected Poems, owes a debt of gratitude to the enormous work that went into the original publication, which included Martin Carter's own dedicated efforts. This new version aims to connect with Martin Carter's brave fellowship and to increase his readership in the Caribbean, Commonwealth, and beyond… We'd like to give you these great poems from Guyana as a thoughtful present…"
The Literary Legacy of Guyanese Poet Martin Carter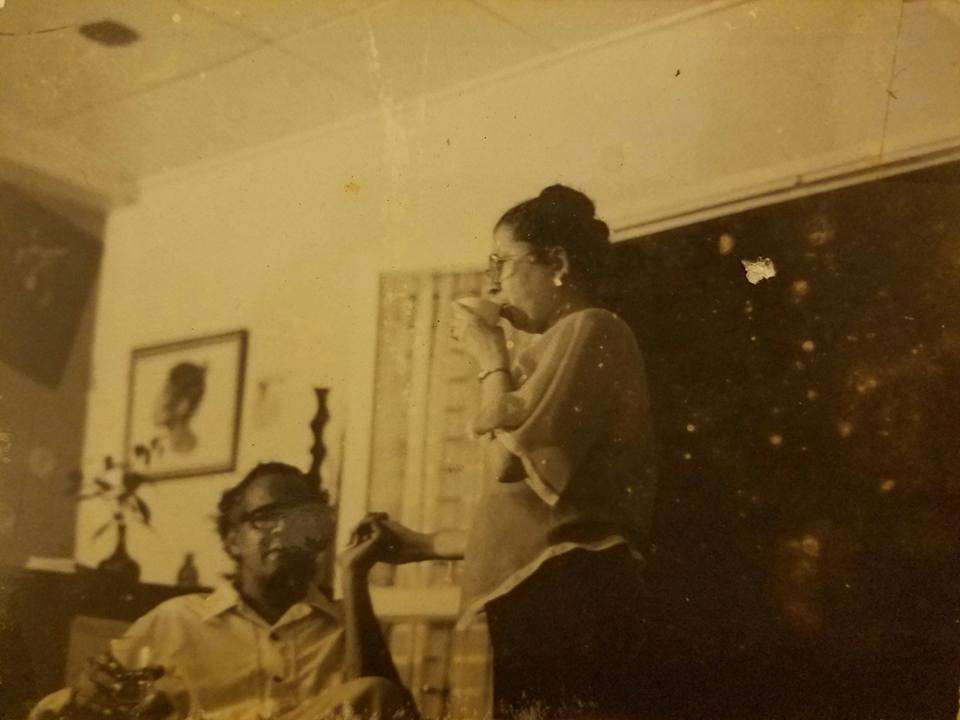 Martin Carter will always be a part of the debate when the history of Caribbean poetry and poets is documented. As John Agard, David Dabydeen, Fred D'Aguiar, Kwame Dawes, Linton Kwesi Johnson, and Grace Nichols have stated, his work has had a significant influence on the current generation of Caribbean poets. Martin Carter will be remembered as one of the Caribbean's most important poets. He was only slightly less well-known than Derek Walcott and Kamau Brathwaite since he rarely left Guyana. Poems of Resistance (1954), his debut collection, was inspired by his anti-colonial experiences, particularly his incarceration by the British for political activity. Guyanese and Caribbean writing will never be the same without this creative powerhouse from the Caribbean.
Thanks for taking the time to read. Which of Martin Carter's poems is your favorite? Share in the comments below.