Rupi Kaur Books in Order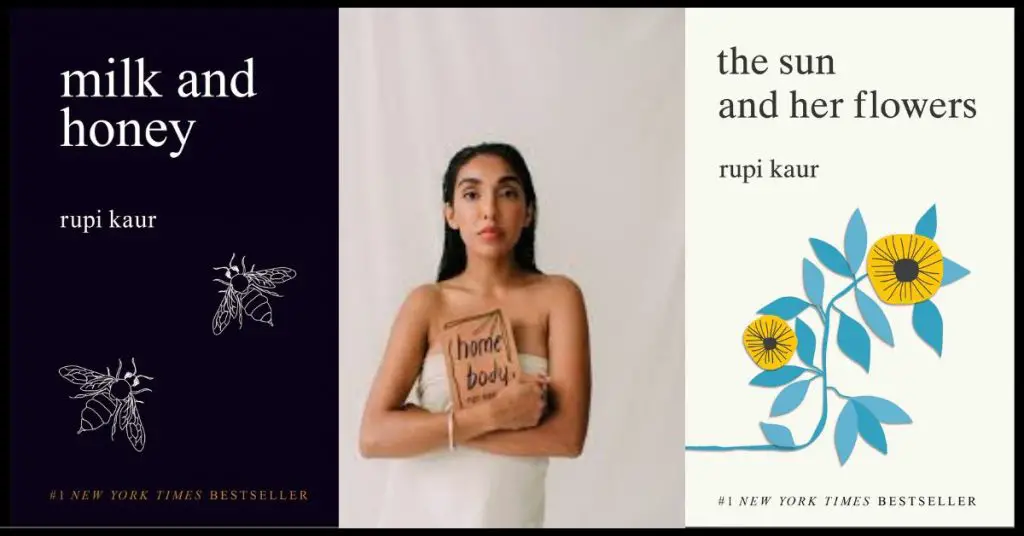 Are you looking for an emotionally charged, introspective reading experience? Kaur's works have touched the hearts of readers all over the world, thanks to her raw, honest, and thought-provoking writing style.
We'll walk you through the best way to experience Kaur's literary journey by organizing her books in the best reading sequence in this blog post.
Don't miss out on this opportunity to dive into the magic of Kaur's poetry – start reading her work today!
Table of Contents
Who is the Author Rupi Kaur? (New York Times Bestselling Author)
Rupi Kaur is a bestselling Indian-born Canadian poet, writer, and illustrator who has become known for her emotionally powerful and thought-provoking work.
If you're a fan of Kaur's writing, you may be wondering what sequence you should read her books in. Here is a list of Rupi Kaur's books in chronological layout by publication date:
Kaur's Books in Order of Publication
Milk and Honey (2014)
The Sun and Her Flowers (2017)
Home Body (2020)
Healing Through Words (2022)
1. Milk and Honey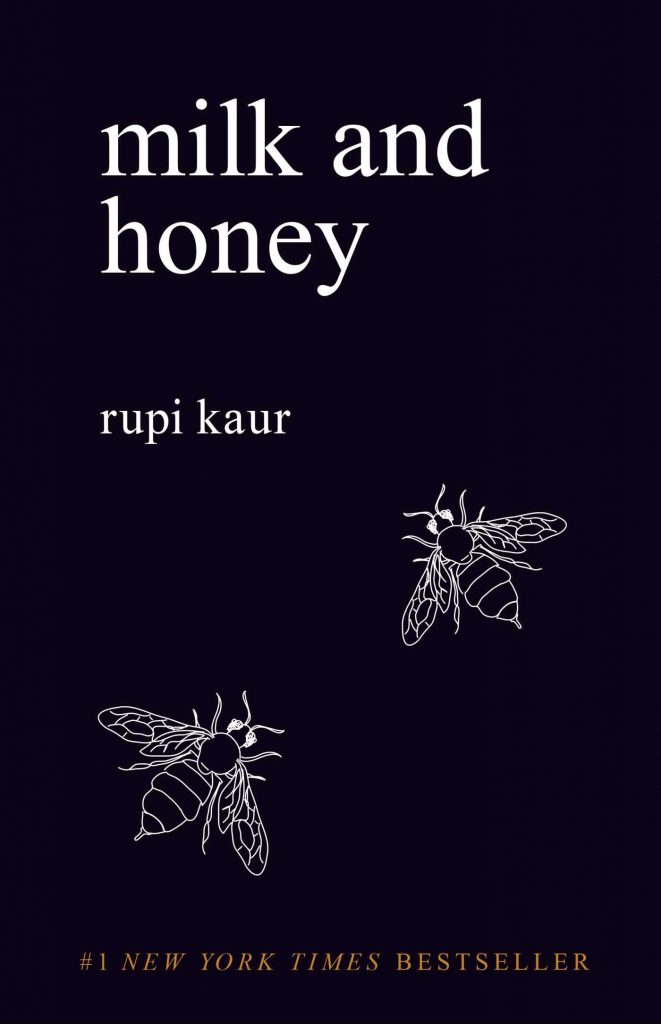 Kaur's debut poetry anthology, Milk and Honey, was self-published in 2014 before being picked up by Andrews McMeel Publishing.
This New York Times Bestselling is structured into four chapters, each of which deals with a different theme: suffering, loving, breaking, and healing.
Milk and Honey is a strong and emotionally moving compilation in the poetry genre about love, sorrow, abuse, and healing.
2. The Sun and Her Flowers
Amazon #1 Best Seller in Women's Poetry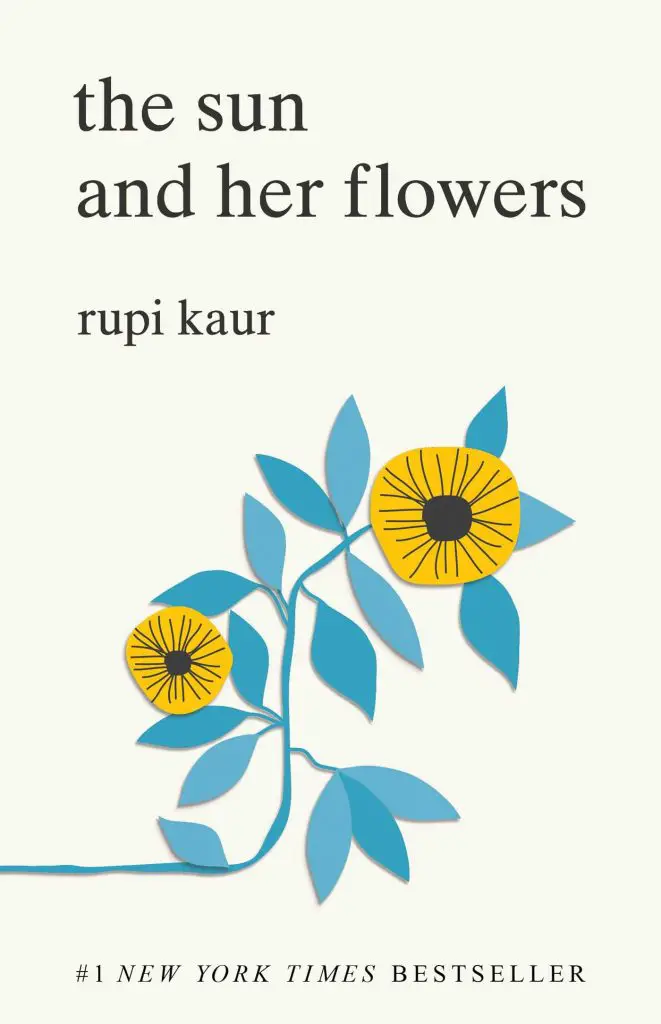 This is Rupi Kaur's second anthology, which was published in 2017. This publication is divided into four chapters: "wilting," "falling," "rooting," and "raising." Each chapter symbolizes a different stage of personal development and self-discovery.
The Sun and Her Flowers cover themes of self-love, healing, and progress. Many of the poems address Kaur's life hardships and struggles, such as mental health issues, heartbreak, and discrimination.
Kaur encourages readers throughout this work to embrace their emotions, discover power through their vulnerability, and recover from previous traumas.
Her poetry is relatable and resonant with readers who may be going through similar circumstances since she writes with honesty, vulnerability, and a profound feeling of empathy.
Overall, "the sun and her flowers" is a strong and emotional collection of poems that speaks to the universal human experience of self-discovery and progress.
3. Home Body
Goodreads Choice Award Nominee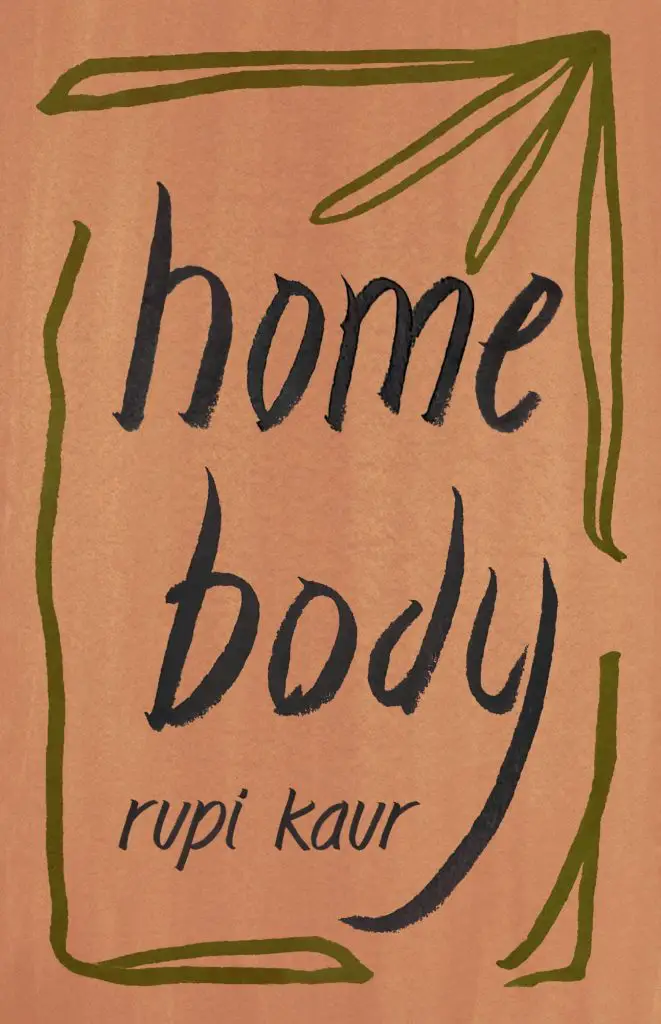 Rupi Kaur's poetry collection Home Body was released in 2020. There are five sections in the piece: "home," "body," "breath," "love," and "healing."
Home Body covers themes of home, body image, and self-care.
Kaur discusses the concept of home as a place of comfort and belonging, as well as how we can find this sense of belonging within ourselves.
She also discusses self-care and self-acceptance, encouraging readers to love and care for their bodies and brains.
Kaur writes about her life's trials and struggles in in this anthology including mental health issues, heartbreak, and discrimination.
Her poems inspire people to find peace and acceptance inside themselves, as well as to recover from previous traumas.
Overall, this is a strong and touching collection of poems that relates to the universal human experience of searching for love, acceptance, and healing inside oneself.
4. Healing Through Words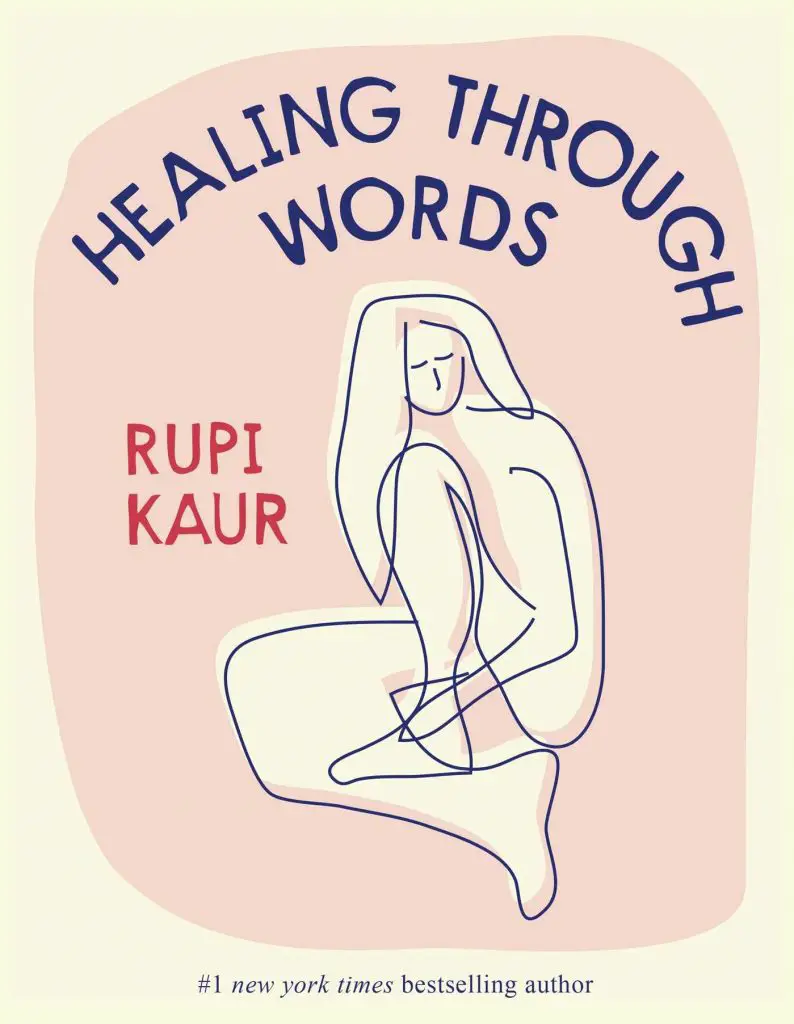 Here Rupi Kaur provides a guided tour via the process of self-discovery and healing through writing.
In this book, Kaur offers a series of activities that urge readers to be vulnerable and honest with themselves as they write about their ideas and emotions.
The exercises in this collection exercises are intended to be cathartic and attentive, assisting readers in processing their emotions and experiences in a healthy and therapeutic manner.
Kaur encourages readers to be open and honest with themselves as they work through the writing exercises and to utilize writing as a vehicle for self-discovery and healing.
Overall, this is an excellent resource for anyone interested in exploring their thoughts and feelings through writing, as well as finding healing and self-discovery through the power of the written word.
Frequently Asked Questions About Reading Rupi Kaur's Books
What order do I read Rupi Kaur books in?
The ideal order to read Rupi Kaur's books is "milk and honey," "the sun and her flowers," "home body" and "Healing Through Words."
Which Rupi Kaur book should I read first?
"Milk and Honey" is the best Rupi Kaur novel to start with. It is a poetry and prose anthology on survival, the experience of violence, abuse, love, grief, and femininity. It is a New York Times bestseller that has gained significant praise from both readers and critics.
Does milk and honey have a sequel?
Yes, "the sun and her blossoms." It's a stunning compilation of poetry and prose about growth, healing, and self-discovery. It can be seen as a sequel to "milk and honey," and it expands on the topics and ideas addressed in the first book.
What is Rupi Kaur's most famous poem?
Reception and Impact. From Milk and Honey is one of Kaur's most popular poem.
Final Thoughts on Rupi Kaur Books in Order
In closing, Rupi Kaur's works have clearly had a great impact on readers due to their emotional depth and accessible subjects.
Each of her works gives a distinct and poignant experience that will linger long after you've finished reading.
If you enjoy Kaur's poetry, you should read all of her volumes according to their release date.
Whether you're a die-hard fan or new to her work, these works are well worth adding to your reading collection.