How Much I Love You Poems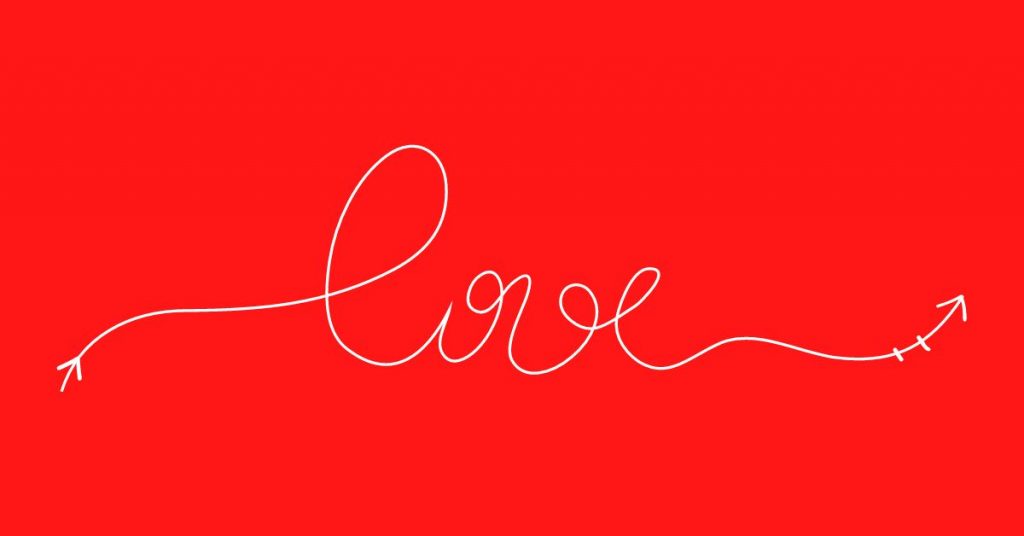 How much I love you poems are the perfect way to show your loved one just how much they mean to you.
They can be short and simple, or long and drawn out, but they always manage to capture the depth of emotion felt between two people who are in love.
Whether you're looking for something to express your feelings on Valentine's Day, or simply want to tell your partner that you love them every day, these poems will do the trick.
Affiliate Disclaimer: This content contains affiliate links. When you buy through these links, I may earn an affiliate commission.
Write your poem from the heart:
Many people find that writing a poem is a very personal and intimate way to express their love for someone.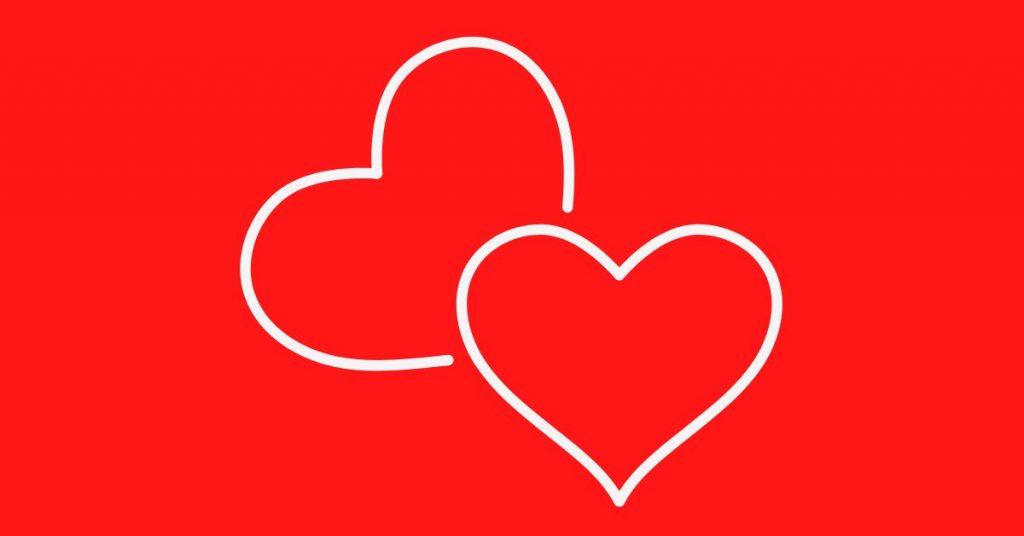 ---
Measured Love
How much do I love you?
Is impossible to measure,
For this love, runs far deeper than
The depths of any ocean.
It's a love that's failproof,
It's a love filled with courage,
It's a love that's unstoppable.
There's simply no describing,
How incredibly special this love
I have for you is.
---
The Rhythm of Your Love
The rhythm of your love
Is like an everlasting song,
Its melody keeps us
Moving along,
There's a beat that comes
With your love that never seems
To stop. It brings music
To the song of my life
And it makes me feel whole.
---
The Essence of Your Love
It's the whisper of your lips,
It's the touch of your skin,
It's long nights and tangled sheets,
It's your hands tracing circles
On your back.
These small moments-
They make up the essence of
Your love.
Sometimes your love is gentle
like a spring breeze and
Other times it's so fierce
I struggle to keep up with my breath,
No matter what kind of love you give
It always stirs something deep inside-
A desire to give and to take,
A desire to surrender and
To hold on tight.
Your love is the music that flows
Throughout our lives,
The melody that we dance to,
Over and over again.
---
Conversation with an Angel
Lost in the moment's peace
She brings so effortlessly,
Captured by the purity
Of her celestial vibes-
I am talking to an angel.
Her voice embraces me,
Her smile plays with
My lingering innocence,
Her eyes mesmerize me-
I am in conversation with an angel.
Lost in the angelic blessings
She shares unselfishly with me,
I feel her divinity every time we meet-
I enjoy every moment
Of talking to this angel.
---
All of You
I will not cherry-pick,
I love all of you:
Your unspoiled beauty,
Your scars,
Your quirky personality,
Your unexplained mood changes,
I love all of you.
You're the rhythm of my heartbeat,
The love that adds color to my life.
The joy that's new every morning.
I have no reason to cherry-pick,
I am in love with all of you.
Your unconscious sexiness,
Your sometimes stubborn ways.
Your kind-hearted grace,
Your complex personality,
I love all of you.
---
The power of poetry:
Love poems have the power to touch people's hearts.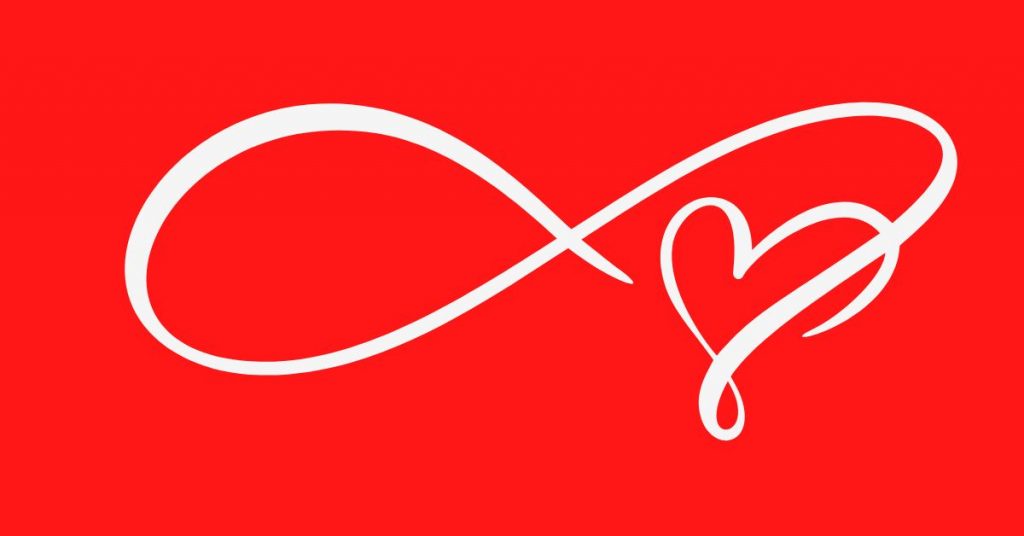 ---
We Found Love
We found love
In the most unlikely of places,
We found love
When our hearts were lost,
We found love
When we had nothing left to give,
And we found
Love when we thought it was gone,
We found love
When we were lost and alone,
And we found love
When we didn't think it existed,
We found love,
When we were tired of searching,
We found love
When we were tired of searching,
We found love
In each other's arms, now love is
The only thing that matters.
---
Walking With You
I enjoy walks with you,
I am in sync with the rhythm
Of your stride, and connected
To your spiritual vibes.
We move as one,
In perfect unison with nature,
Our conversation flows
As we take in the sights and sounds
Of the world around us.
I love walking with you,
Our time together is special
And I cherish every moment
Of walking with you.
---
Morning Thoughts
The birds in the tree
Are singing a love song,
The sun is shining
And the sky is blue,
Everything seems to be perfect
I can't help but smile,
Because I'm in love with you.
Every morning I wake up
To thoughts of your smile,
I can't help but feel happy
Deep down inside.
Just being around you
Makes me feel so alive
Every morning I'm so lucky
To wake up to memories of your smile.
---
Dearest Love
In your presence
I am complete
Flawless and without sin,
In your loving eyes,
I see my soul
And in your alluring smile,
I find my home,
Your love is all I need
It's all that matters in this life,
In your passionate embrace,
I am finally free to be me
And I can feel all your love.
Dearest love,
You are the light in my dark times,
The one thing that makes me feel whole.
Without you, life seems bland,
But with you, my life's a rainbow
On a sunny day.
---
Because of You
I used to close the blinds
And cozy up with darkness
For my company.
My taste buds were bland
And nothing really mattered
Much to me.
I used to fall asleep
With sad memories
That dominated my dreams
And truncated my sleep cycle
With no rescue in sight.
Then you appeared on my horizon.
Now I spread the blinds
And let in the moonlight
Again.
I now make friends with
The stars in the night sky.
I now stop frequently
Just to converse with
Wild roses on the sidewalks.
I can now hear
The delightful melodies
Of the birds
In the flamboyant trees.
Life with you in my composition
Makes so many things
More meaningful and colorful.
---
Enjoying these poems? Get the full collection on Amazon, click on the link below: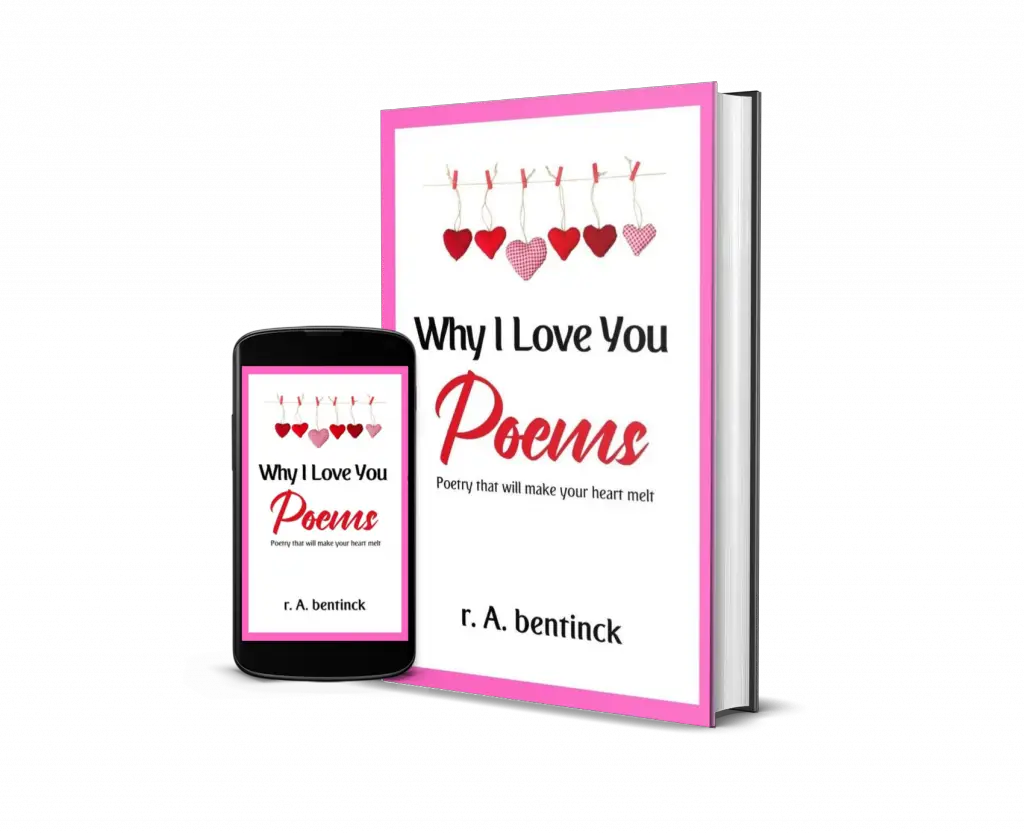 ---
Expressing your feelings:
A love poem is a great way to express your feelings for someone.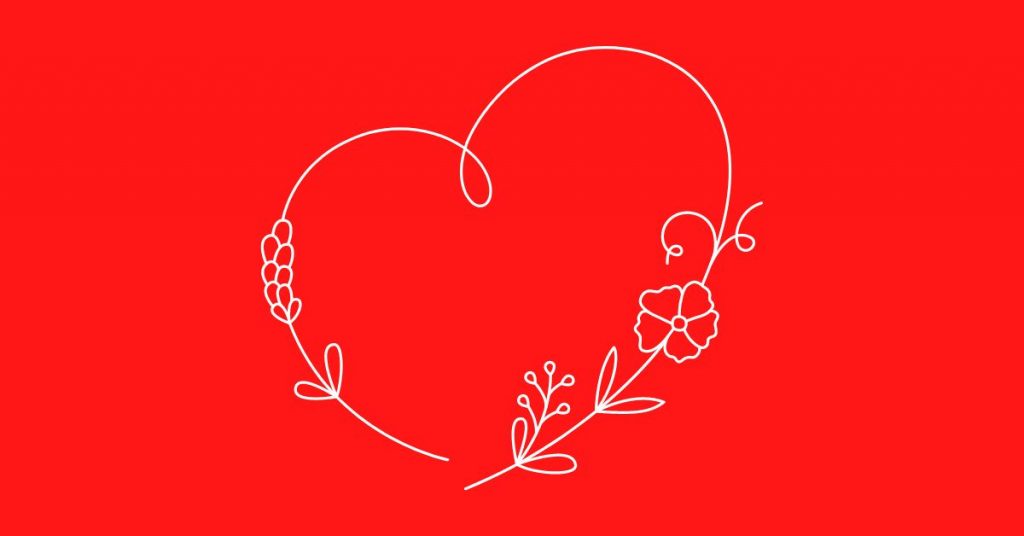 ---
Loving You
I love you not because
Of who you are,
But because of who I am
When I am with you.
I love you not only
In what you do for me,
But in what I see in you.
You are the mirror
Of my life's dreams,
The song that
Makes my heart sing.
I love you
For who you have been to me,
And for who you will be.
You are my yesterday,
My today,
My tomorrow,
And everything in between.
My love for you is
As strong as the distant mountains,
As deep as the deepest sea.
There is nothing
I wouldn't do for you,
Nothing that I wouldn't give to you.
---
I Love You
I love you
For all the things you do,
The way you make me feel
When I'm with you,
I love you
For your tender touch
And the loving look in your eyes,
I love you
For all the happiness
That your love provides.
I love you
Because you love me,
And I know I can be
Anything I want to be
And do anything I want to do
Because I have you.
I love you
Because you make my life
So much richer and for that,
I will always be grateful.
---
You Came My Way
I was lost, and your love
Found me, you showed me
The way.
Your love is so strong,
It pulled me out of the dark
And into the light,
I will never be lost again
Because you came my way.
I never thought that I would find
Someone who would come into my life
And make everything feel so right.
You came my way
And made everything bright.
Now I can't imagine living without you
Every day I'm grateful for
The love you bring,
I know that I am
The luckiest man in the world
To have you in my life.
---
Feeling Your Love
Have you ever had
Someone in your life
And just by thinking
About them makes you
Feel their love?
That's how I feel whenever
I think about you.
I can feel your love
In the mornings,
The noontime,
In the evenings and
All the moments in-between.
---
I'm Devoted to You
I'm devoted to you
My heart is always with you
No matter where I stray
I'll always be there for you.
I'm devoted to you
And no matter what life throws
our way, I know we'll make it through
Because together we are stronger.
I'm devoted to you
I'll be there for you
Whenever you need me to
And I'll always love you
Come what may.
I'm devoted to you
You're the one I want to be with
No one can replace you,
Baby, I'm devoted to you.
---
The final word
Love poems are a beautiful way to express your feelings for someone.
How much I love you poems can be a great way to show your loved one how much you care for them. They can be short and sweet, or long and descriptive, but they always come from the heart.
Which one of the how much I love you poems was your favorite? Share it below in the comments section.