poetry books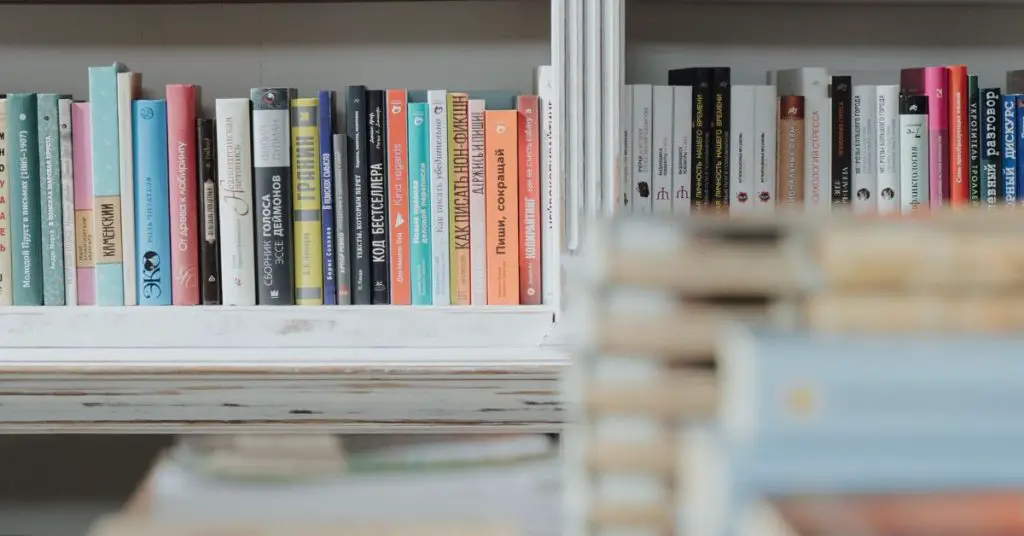 Poetry is not just a form of self-expression, but a way to transcend language and explore the deepest corners of the human soul.
Are you an aspiring poet looking for ideas? Maybe you just want to extend your literary horizons. In either case, we've got you covered.
From the classics to the modern, we've hand-picked five poetry books that we believe will inspire your writing and help you unleash your inner poet.
Whether you aspire to be a poet or simply love the beauty of the written word, there are innumerable poetry books that are certain to stir your soul.
Here are five must-read poetry books to help you find your inner poet and inspire your work.
Table of Contents
The 11 Best Poetry Books to Read
This list of 11 inspirational poetry books is a timeless and indispensable resource for any reader wishing to deepen their understanding of poetics.
It compiles the finest examples of ancient and modern verse, allowing readers to immerse themselves in the skill of lyrical composition.
It has an abundance of various works, including those of renowned authors like Emily Dickinson and Maya Angelou as well as award-winning Caribbean masters like Derek Walcott and Martin Carter.
1. University of Hunger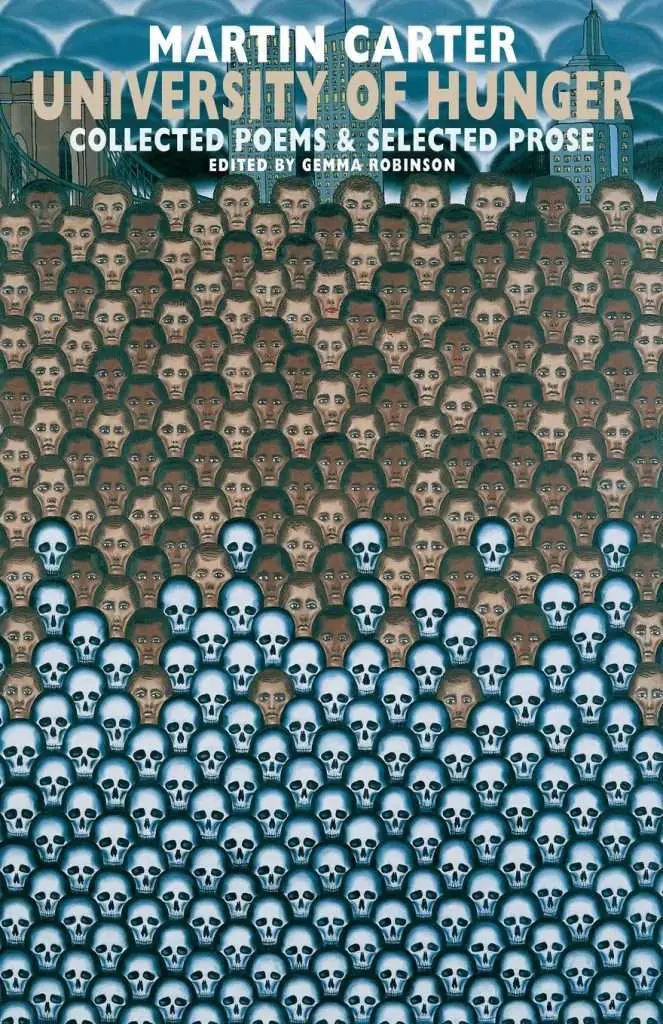 Martin Carter's groundbreaking anthology The University of Hunger: Collected Poems & Selected Prose brings together the writings of one of the most well-known Caribbean poets.
This book vividly conveys Carter's unique voice and vision thanks to its superb blending of beautiful verse and informative essays.
Readers will be inspired by the moving words on these pages to explore their own emotions, including love, loss, joy, and courage.
2. Leaves of Grass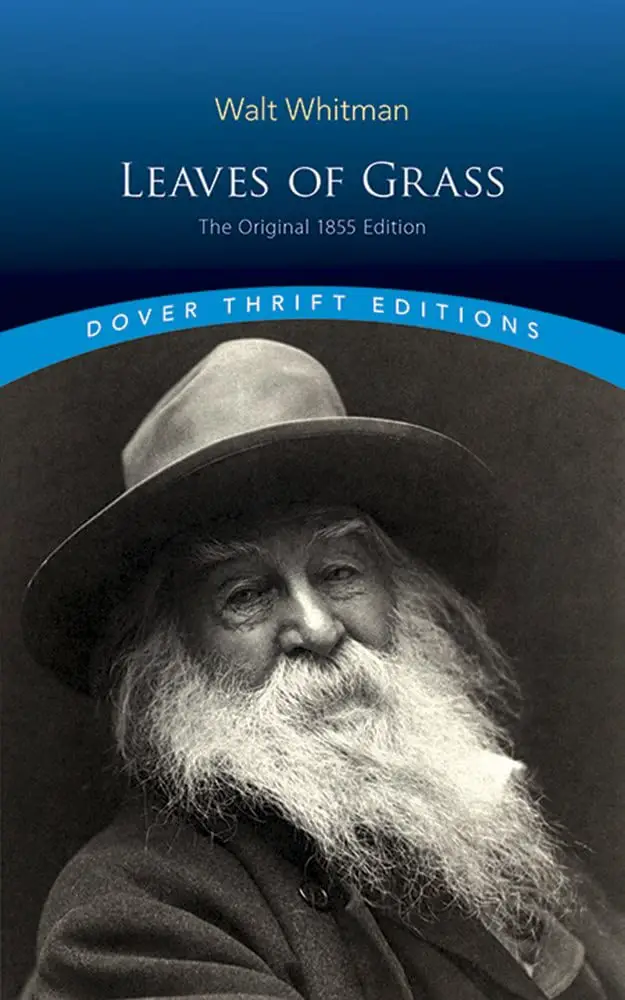 Discover the extraordinary power of poetry with Leaves of Grass: The Original 1855 Edition.
This Dover Thrift Editions book contains a delightful collection of timeless poems by the famous American poet, Walt Whitman.
With breathtaking imagery and thought-provoking language, this book is ideal for those who want to experience and explore deeply personal emotions and powerful expressions.
3. The Complete Poetry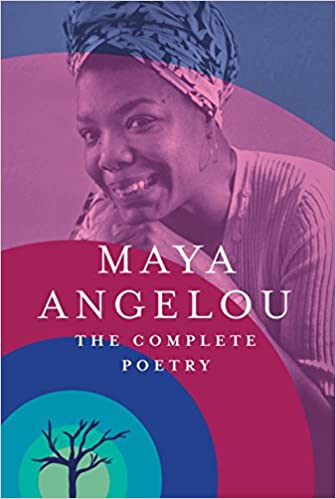 This comprehensive collection of Maya Angelou's inspiring poetry is a must-have for poetry lovers looking to deepen their appreciation of literature.
Not only does it include the world-renowned works that established her legacy, such as "Still I Rise", but also lesser-known pieces that provide fresh insight into her creative vision.
Reading this book will open up an enthralling world of passion and introspection, providing valuable lessons in courage and self-expression.
4. The Poetry of Derek Walcott 1948-2013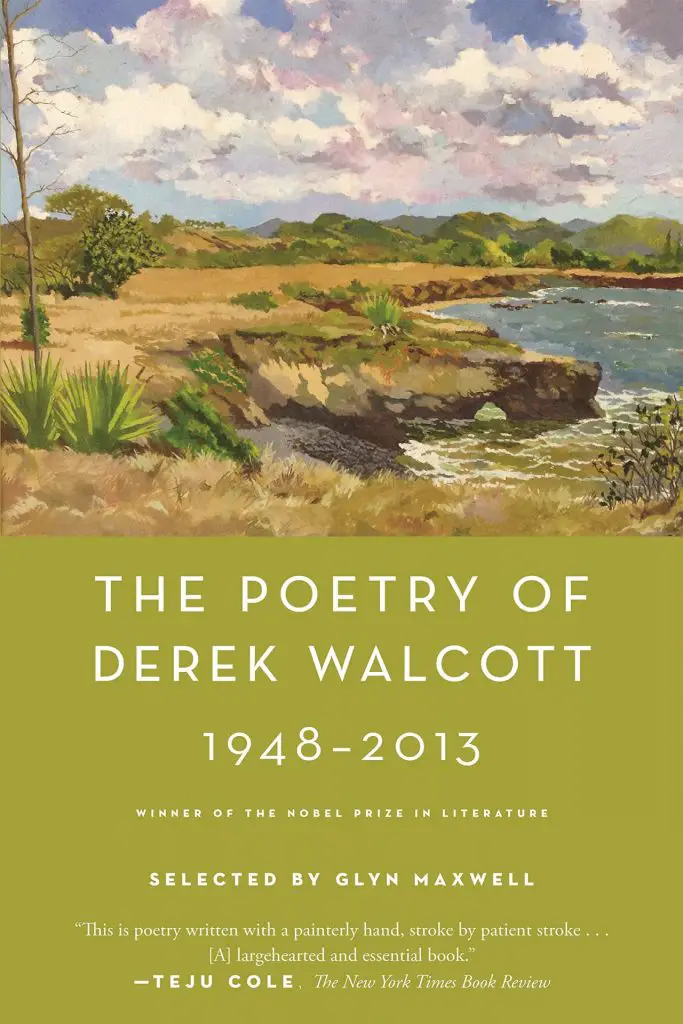 Explore a poetic masterpiece to appreciate Derek Walcott's lyrical brilliance.
The Poetry of Derek Walcott 1948–2013 is a remarkable anthology that will enthrall you and take you to a different world of language, vision, and emotion.
Through this compilation, you can discover lesser-known songs by Walcott throughout his long career in addition to timeless classics like "Omeros" and "Another Life."
5. The Collected Poems of Langston Hughes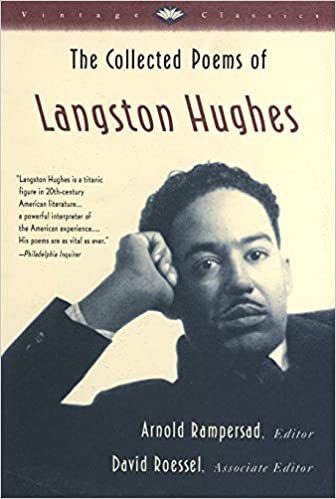 Experience the power and beauty of Langston Hughes' words like never before with The Collected Poems of Langston Hughes (Vintage Classics)!
This collection contains all of Hughes' classic works, presented in a beautiful hardcover format. Feel the hope, beauty, and wit inside each poem as you turn the pages.
Marvel at how each word is used to paint vivid pictures and capture every emotion in stunning detail.
6. 100 Love Sonnets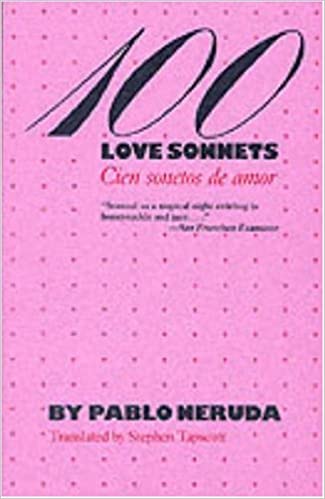 For anybody wishing to express themselves through the beauty and passion of poetry, this collection of 100 love sonnets is ideal.
This book, which was concurrently published in English and Spanish, comprises both classic and contemporary works that provide every romantic passion and a timeless character.
Readers can pick the perfect poem for their requirements and explore a wealth of varied cultures from two languages with rhymes that are as basic or complex as needed.
7. The Waste Land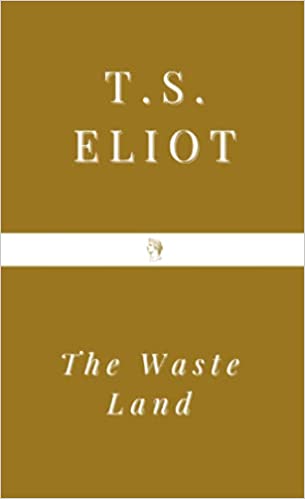 The Waste Land by T.S. Eliot is undoubtedly one of the greatest works of literary brilliance of the last century.
An incredible display of artistry, this poetry collection offers readers an insightful examination of the complexities of life, society, and mortality.
Through imagery and symbolism, this audacious piece dives deep into challenging topics such as identity and spiritual awakening while exploring a range of human emotions like hopelessness and despair.
8. The Essential Rumi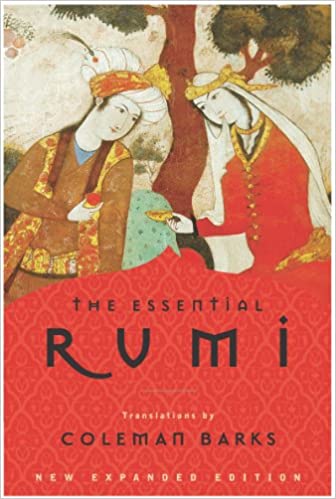 Experience the timeless wisdom of Rumi through The Essential Rumi, New Expanded Edition.
This book offers a unique selection of his essential poems and quotes along with annotations that highlight their relevance today.
Get lost in the eloquent words of this 13th-century Persian poet, and discover how they can enhance your life by providing inner peace and spiritual enlightenment.
9. Sonnets from the Portuguese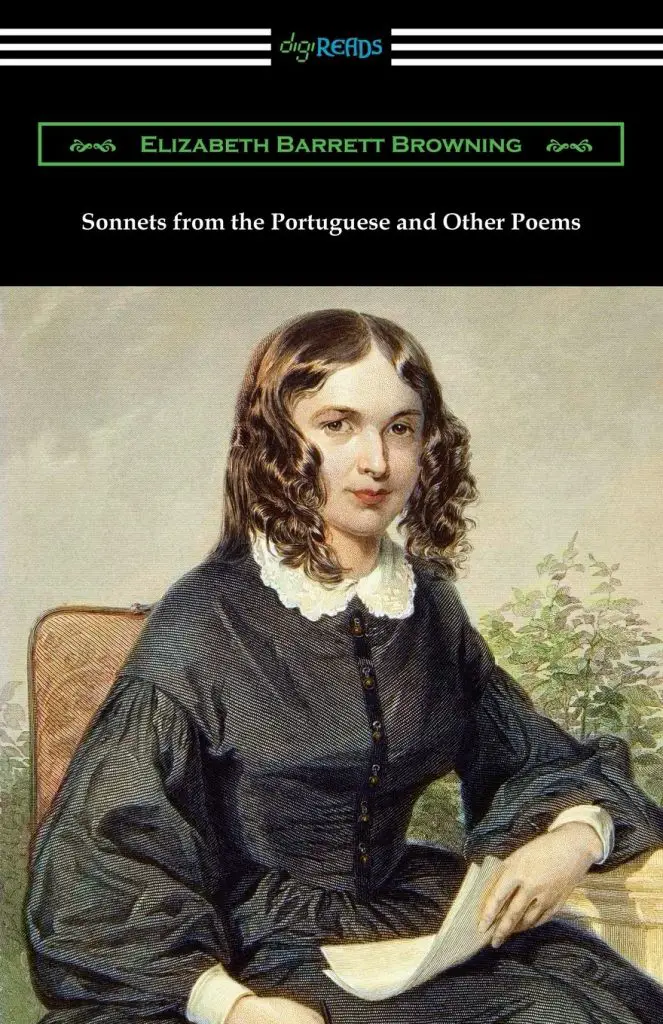 Elizabeth Barrett Browning's Sonnets from the Portuguese is a classic poem collection that portrays the beauty and emotion of love.
Its passionate, heartfelt phrases ignite the soul and transport you to the depths of adoration.
This great work will give you a fresh perspective on what it means to be in love, inspiring your own romantic and joyful moments.
Each poem is meticulously constructed, allowing readers to relish every feeling and experience every subtlety within its verses.
10. Love Poems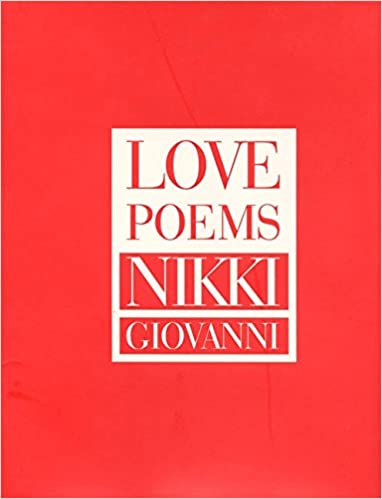 The acclaimed poet Nikki Giovanni beautifully expresses the essence of love in her poetry.
Her poems capture her daring passion and biting humor that have won her a place in many people's hearts, from the seductive "Seduction" to the touching "Just a Simple Declaration of Love," and from the lighthearted "I Wrote a Good Omelet" to the melancholy "All Eyez on U," dedicated to Tupac Shakur.
Love Poems examines the nuances of love in unusual and engrossing ways with a special fusion of romanticism, daring, and sensuality.
Nikki Giovanni vividly expresses the feelings and instincts that we all experience but find difficult to express through our words.
11. The Complete Poems of Emily Dickinson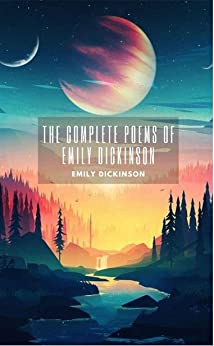 Discover the timeless beauty of Emily Dickinson's complete collection of poems.
This must-have volume is a treat for literature lovers, offering an unmatched insight into one of America's greatest poets.
With over 900 poems written within the span of her lifetime, this delightful anthology showcases a range of styles and subjects that will captivate readers from start to finish.
How to Choose the Right Poetry Book
Choosing the right poetry book can be overwhelming, especially if you're new to the genre.
However, with the following tips, you'll be able to make an informed choice and find a book that fits your needs:
Consider your interests: What type of poetry are you drawn to? Do you prefer traditional forms, such as sonnets and haikus, or do you lean towards free-verse and experimental styles? Knowing your preferences will help you narrow down your choices.
Research the author: Poets have unique voices, styles, and themes. By reading up on the author's background, you can get a sense of what their work is about and whether it aligns with your interests.
Read reviews and recommendations: People often leave reviews on websites like Goodreads or Amazon, giving their honest opinions on the book. You can also ask friends or check online forums for recommendations.
Take a look at the poems inside: Most books will have a table of contents or a sample of the poems included. Take a few minutes to read these, and see if the writing resonates with you.
By following these tips, you'll be able to choose a poetry book that you'll love and want to return to time and time again.
How to Get the Most Out of a Poetry Book
You must approach a poetry book with the correct mindset once you've decided on one. You must be open-minded and prepared to experiment in order to get the most out of a poetry book.
Examine the language and visuals of a poetry collection. Try to understand the meaning behind the poems and what the poet is trying to say.
Also, don't be scared to reread a poetry book numerous times in order to fully comprehend it. Another method to get the most out of a poetry book is to use it as a source of inspiration.
Poetry can be a useful tool for self-reflection since it allows you to explore your thoughts and feelings.
Final Thoughts 11 Must-Read Poetry Books
In conclusion, poetry has the ability to inspire and stimulate our creativity. These poetry books are only the beginning of your journey to learn the beauty and intricacy of poetry.
Each book offers a distinct perspective and voice that will challenge and expand your comprehension of written language.
Whether you're a seasoned writer or just starting out, these poetry books will spark your creativity and leave an indelible mark on your artistry.
So, grab a pen and a notebook, find a peaceful location, and allow yourself to be transported to a world of feeling, rhythm, and thought.
The possibilities are limitless for your creative writing.