Yung Pueblo Lighter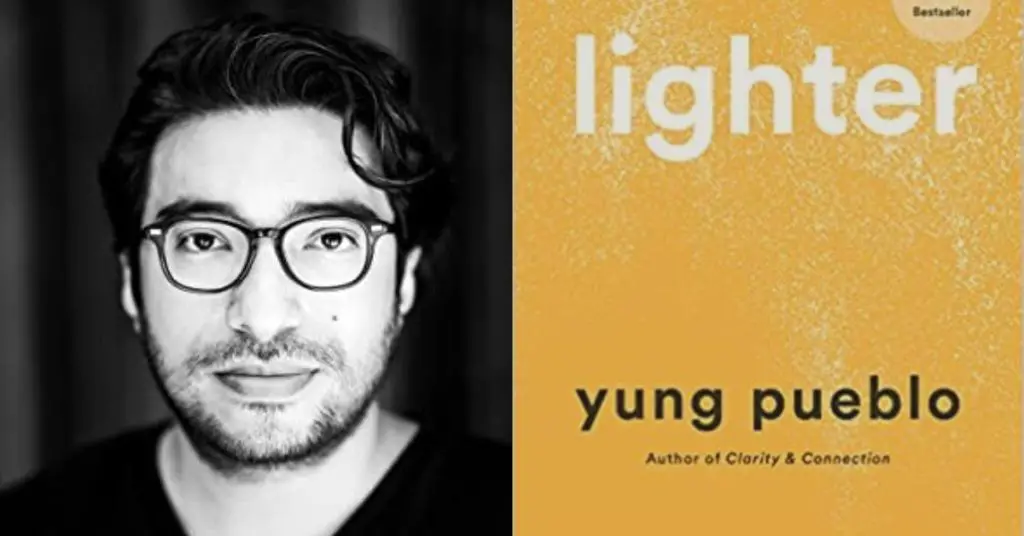 Have you ever felt like life was too heavy to bear? Like the weight of the world is constantly pressing down on your shoulders, making it hard to breathe?
If so, then Yung Pueblo's latest book, Lighter, might just be what you need.
As someone who has struggled with anxiety and depression for years, I've always been drawn to books that offer a glimmer of hope in the midst of darkness.
And let me tell you, Lighter does not disappoint. Yung Pueblo's words are like a warm embrace – gentle yet powerful – reminding us that we are not alone in our struggles and that there is always a way forward.
Book Review: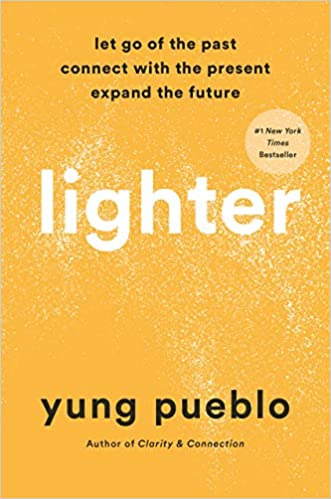 Lighter by Yung Pueblo is a profound and insightful book that explores the path to personal growth, healing, and self-discovery.
The author, known by the name Yung Pueblo, draws upon his own experiences and wisdom to guide readers on a transformative journey toward inner harmony and a more compassionate society.
In this book, Yung Pueblo emphasizes the importance of letting go of the past, being present in the moment, and expanding one's future.
He eloquently illustrates how finding inner peace and understanding can lead to a progressive society built on compassion and clarity.
Through his teachings, the author shares practical daily practices and choices that can help readers shed the burdens of habitual reactions and embrace wise reflection.
an inspirational read

Lighter is not only an inspirational read but also a practical guide for those seeking personal transformation and growth.
Yung Pueblo's writing style is engaging and accessible, making complex concepts easy to understand and apply in everyday life.
The book encourages readers to explore their own hearts, embark on a journey of learning and healing, and become part of the solution for the things they care about.
Rave reviews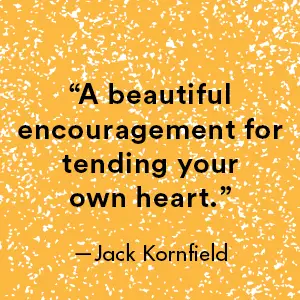 The book has garnered significant praise from readers and experts alike. Here are the thought of three bestselling authors on Lighter:
Nedra Glover Tawwab, a New York Times bestselling author, describes Lighter as:
"an empathetic and wise book that will guide you on a journey toward a deeper understanding of self."
Vex King, #1 Sunday Times bestselling author of Healing Is the New High, commends Yung Pueblo for teaching how to heal with compassion as the driving force.
"yung pueblo is the real deal—a modern sage and guiding light. In his new book, he beautifully illustrates how finding harmony within is the key to creating a progressive society built on com­passion, clarity, and understanding. This is a book everyone must read, many times over."
Elena Brower, bestselling author of Practice You, Being You, and Art of Attention, wrote:
"To learn of yung pueblo's beginnings in this intimate book is a gift. Lighter helps us understand the daily ways in which his deep­ening practice has impacted an entire generation of seekers. His words leave an indelible mark—his struggle with self-abandon­ment and his personal process of compassionate self-connection have quietly inspired millions of us. yung pueblo's humble, po­tent teachings help us prioritize our emotional maturity in the face of constant change, a vital understanding in these turbulent times."
Lighter has received positive feedback from a diverse range of readers. Many reviewers express appreciation for its profound insights and the impact it has had on their lives.
Some readers describe it as a transformative read that provides valuable guidance on personal growth, self-reflection, and letting go of past burdens.
Flor Wang, an Amazon verified purchaser, said the book is "Wholesome, illuminating, healing & heartwarming!!"
Another reader stated:
"For anyone who is willing to invoke courage to release & expand. His humble student identity is 🔥💓
Sonia K says:
This book will change your life!
Mixed reviews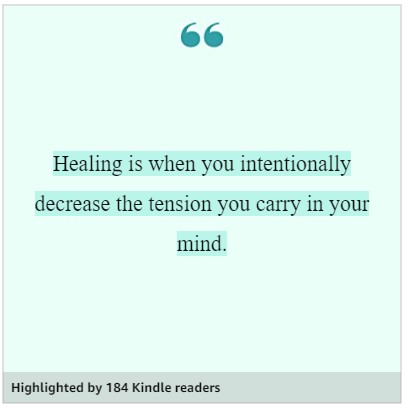 It is worth noting that the book has also generated some mixed reviews.
While some readers find it deeply resonating and highly recommend it, others express that it may not be a replacement for their personal religious beliefs or find it less appealing due to its ecological impact.
A reader that goes by the name NR shares his take on the book:
"In all honesty I am not sure what is the hype. I gave my best to read this book but simply could not and after 50 pages ended up browsing through. It is full of stating the obvious. Underwhelming and disappointing. Instagram hype is now how publisher decide to publish books which is annoying and unfair to those who TRULLY have something new and deep to say. Not to mention that printing that much (everybody is "published author" nowadays yet we don't have many real writers ) is anything but ecological. Unless you like to be part of Instagram self help hype and Inta spirituality - I would not recommend this book."
Gloria said:
"Not exactly what I expected after rave review on the Today show."
Final Thoughts on Yung Pueblo Lighter
In conclusion, Lighter by Yung Pueblo is a thought-provoking and inspiring book that offers valuable lessons on finding inner peace, letting go of the past, and expanding one's future.
It is an excellent resource for anyone seeking personal growth, self-reflection, and a more compassionate approach to life.
Whether you are new to spiritual self-help books or an avid reader in the genre, Lighter has the potential to guide you on a transformative journey of self-discovery and positive change.